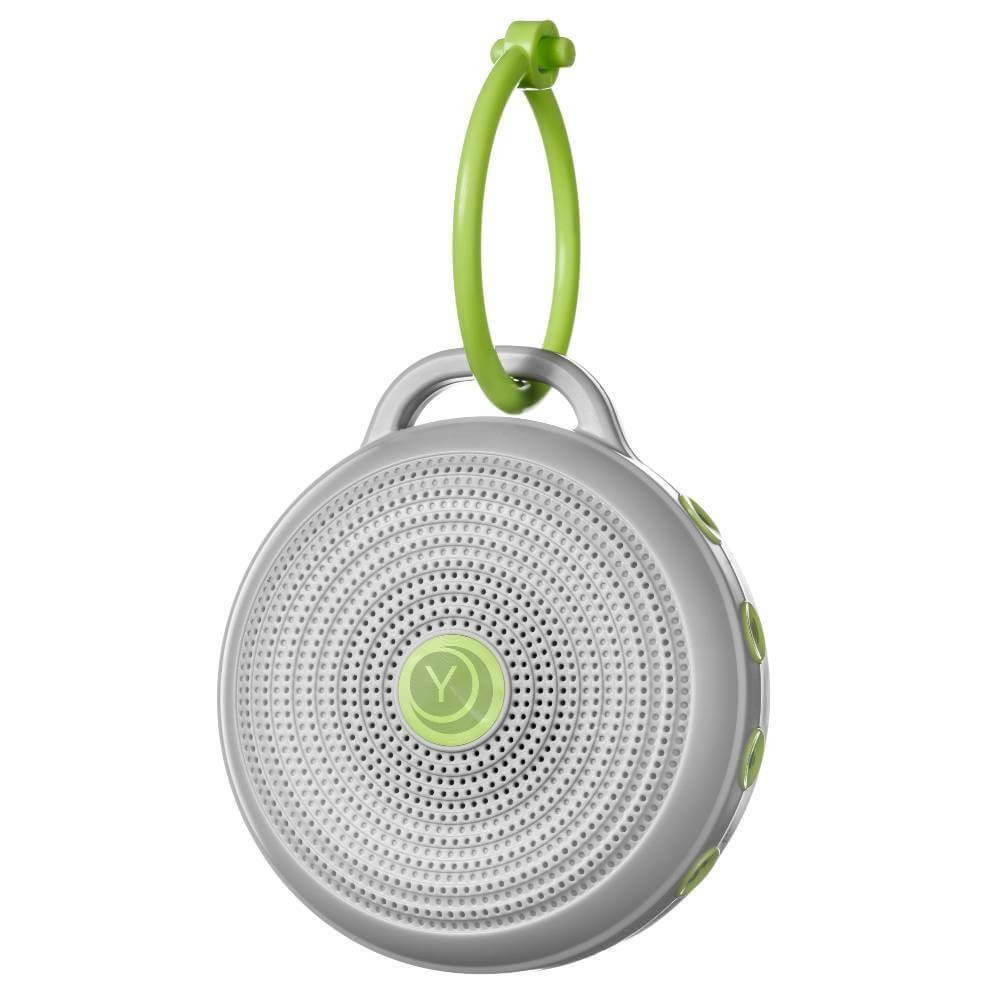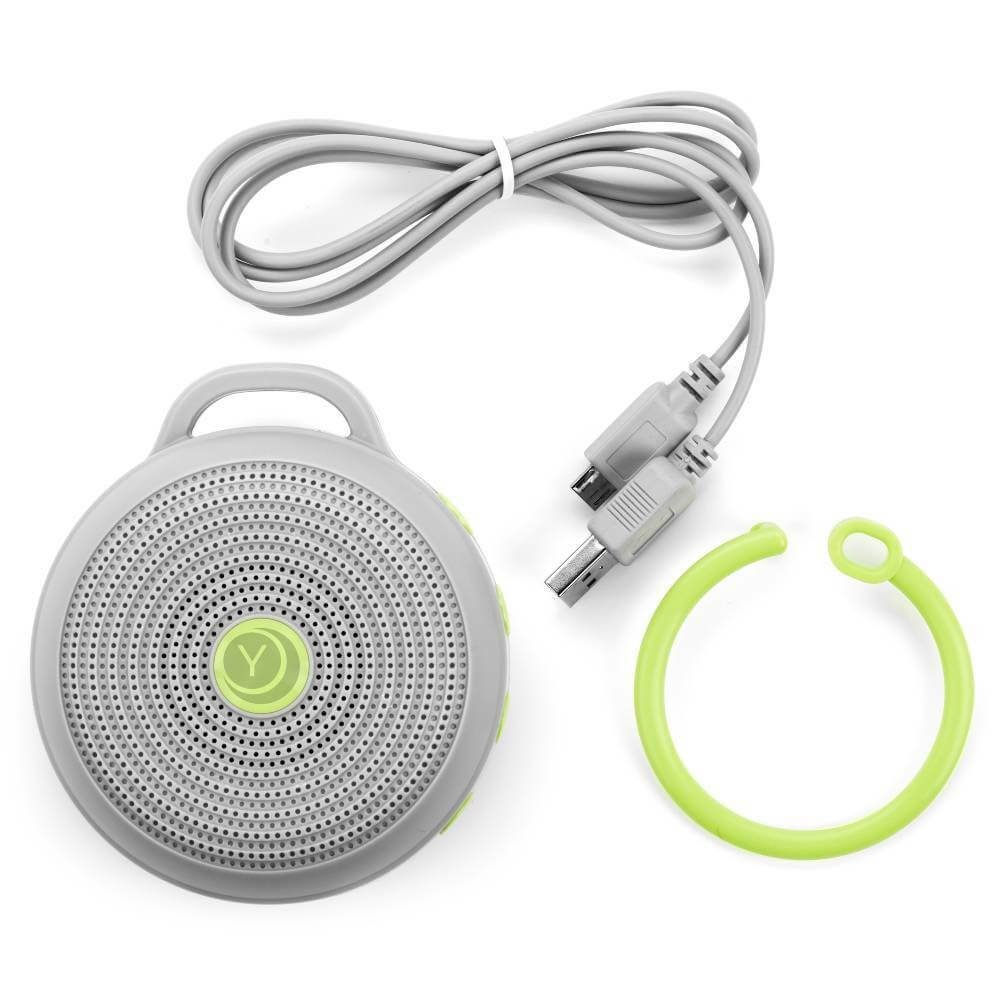 Hushh Compact White Noise Machine
Yogasleep
$79.99
NZD
Approx $50.70
USD
or 4 payments of $20.00 with
Learn More
Hushh is a portable electronic sound machine designed to help baby fall asleep and stay asleep anywhere.  The Hushh cradles your baby in a soothing sound to create a comforting, consistent sound environment for sleep by mimicking the sound of the womb which is called 'White Noise'.
This compact portable unit comes with 3 sound options: choose from bright white noise, deep white noise, or gentle surf and a wide volume range. The sounds are played on a continuous loop. Hushh is powered by a lithium ion battery and recharges from a micro-usb cord (included). Throughout night time or naptime, it masks disruptive noises to promote longer, more restful sleep cycles.  It runs continuously without a timer, and has an on/off button.     

We've tested The Hushh to run for approx 12 hours continuously on battery power, when played on medium volume and without the nightlight. For more info, see battery info below. Hushh never needs batteries, so there is none of the on-going cost or inconvenience.
And the continuous play means you can turn Hushh on at bedtime, and it will help calm and resettle your baby or child all through the night. No timers or need to reset, just lovely calming white noise all night.
Highlights
Continuous play
Cradles baby in a consistent, adjustable sound to promote restful sleep cycles
Masks everyday noises, so you don't have to worry about anyone (or anything) waking baby
3 sound options - promote sleep and mask noise: bright white noise, deep white noise, or gentle surf
Portable - fasten Hushh to a stroller or car seat using the included baby-safe clip or place it on any surface 
Simple interface is easy to use and operate with one hand
Child lock offers the ability to lock Hushh at a desired setting and volume to prevent younger hands from altering the sound or turning the unit off
Amber LED Nightlight provides just enough light to see by without causing wakefulness for parent or baby
Convenient USB charging (USB cable included)
Designed for portable use
Sound sample in the how to use section below

Volume info
The Hushh has a wide volume range, giving you a lot of flexibility in terms of how loud you play it and where you use it.  Most customers find low to medium volume quite sufficient and this will also mean that the charge lasts for longer as the higher the volume, the shorter the battery time.
We do not recommend having the Hushh close to your baby on maximum volume as it is very loud.  It is different to the Baby Shusher for example, which is designed for use close to baby and operates for a limited time rather than continuously. The maximum volume would be suitable if you are using the Hushh plugged in across the room from your baby and only for short periods. If you're comparing the latest version of the Hushh to a previously purchased one you may notice that the 2019 Marpac Hushh has a lower maximum volume setting compared with older versions, however this is still quite loud and our recommendation is the same.  
Battery power information:

The Hushh has an internal rechargeable battery which means you never need to replace batteries or worry about your child opening the machine and playing with batteries. The battery is charged using the USB cable supplied with your unit.
The battery can last all night, depending on a number of factors: 
You will get the best battery life from your Hushh when it is used on medium volume without the nightlight and is expected to last 12 hours of continuous noise.
Basically the lower the volume played at, the longer your Hushh battery will last (and considerably longer when the light is not used).
The 'Bright White' (middlesound) has been shown to have the best battery time.
We recommend charging with a good quality charger, such as the good quality chargers supplied with a phone or a Belkin brand charger. Cheap phone chargers take much longer to charge and may not fully charge your Hushh.
The nightlight function and battery life
Hushh has a very small amber nightlight. If you are using battery power, use of the nightlight, particularly if also using at high volume, will cut the battery life down significantly.  
Used with maximum volume and the nightlight, the Hushh battery will last less than 5 hours
When used on maximum volume without the light, you can expect around 10 hours
Volume also has a significant impact on battery life. 
Yogasleep is the new brand name for Marpac, which has been creating sleep-saving products since 1962 and will be continuing this proud tradition under the Yogasleep brand.