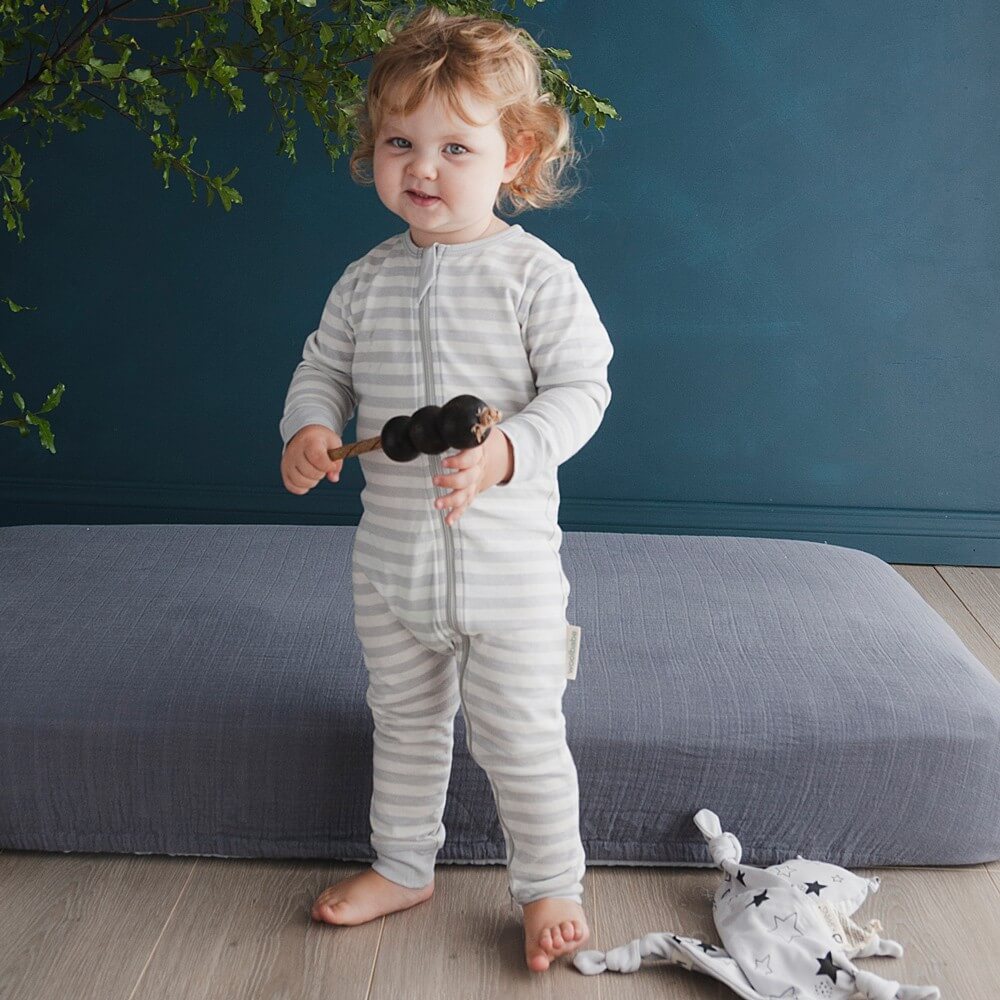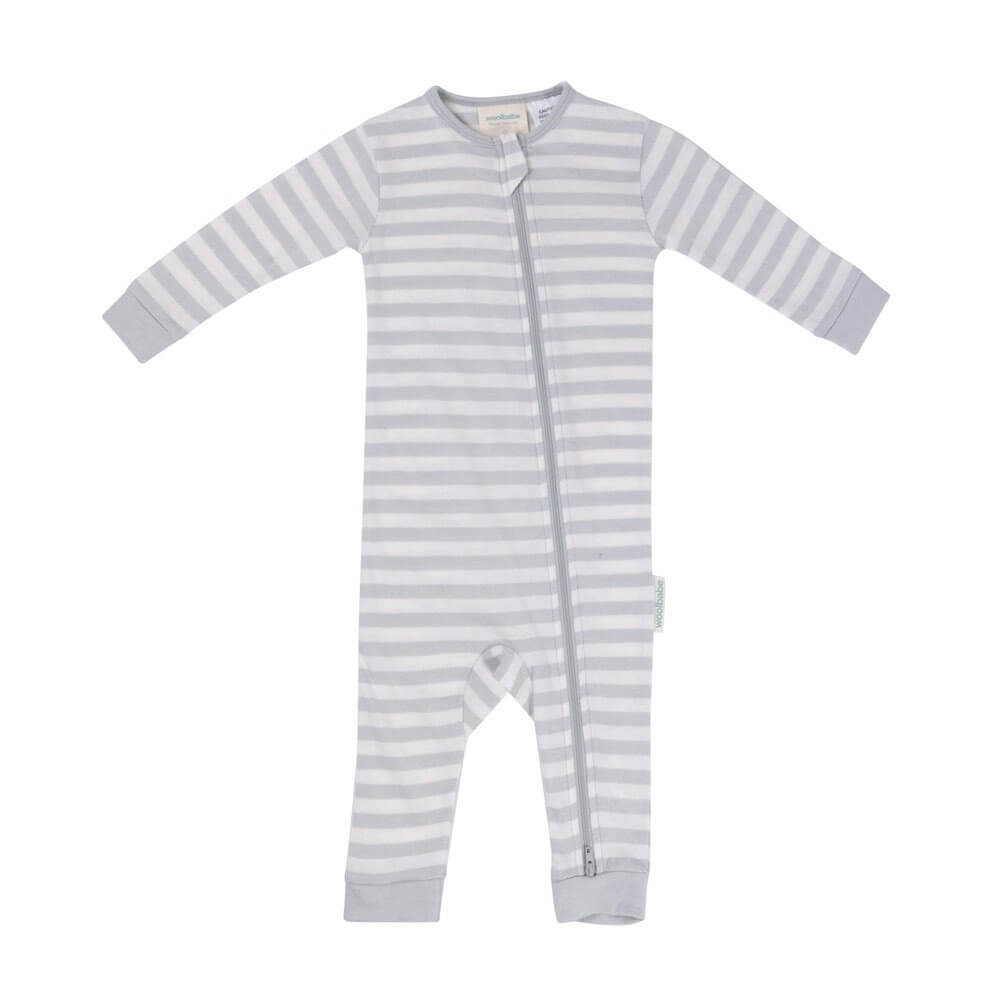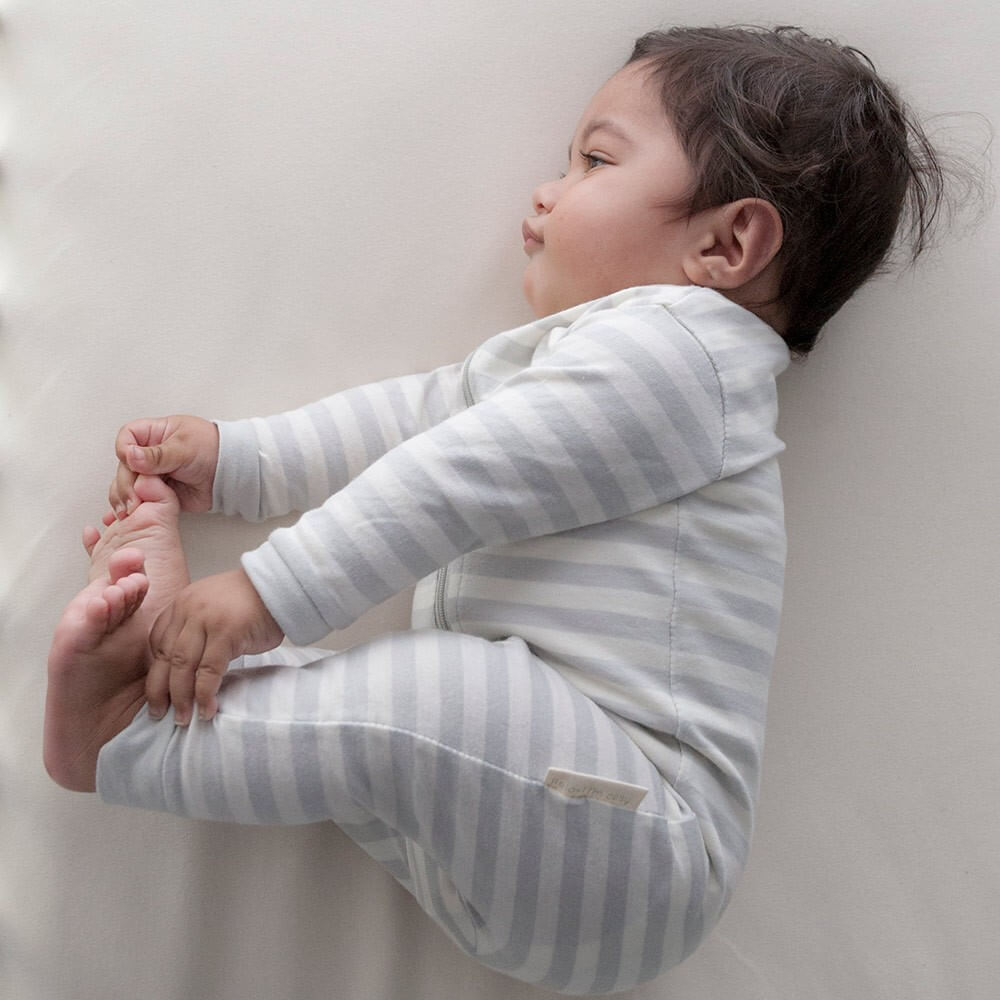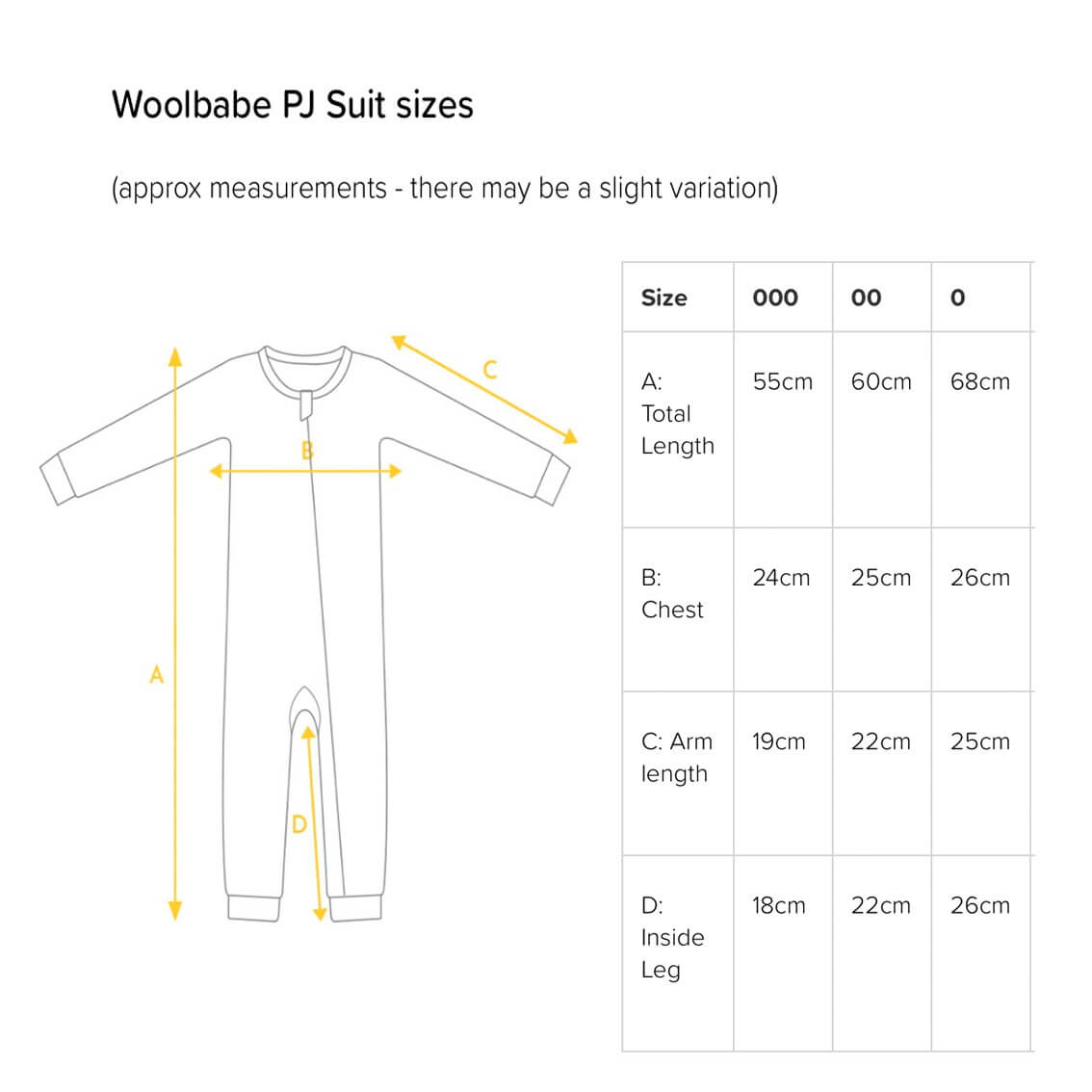 Woolbabe Merino Zip-Up Pyjamas | Pebble
Woolbabe Code: WB007
$69.99
NZD
Approx $44.36
USD
or 4 payments of $17.50 with
Learn More
The Woolbabe PJ Suit Is Super Comfy, Your Children May Not Want To Change! Woolbabe's Unique Fabric Feels Like 100% Cotton But Contains 30% Merino.  This Is Enough Merino To Help With Temperature Regulation And Make The Jammies Perfect For A Wide Temperature Range.
These are perfect for wearing inside a Woolbabe Sleeping Bag, or with regular bedding. The little sizes of PJ Suits are perfect for combining with swaddling.

Fabric:
30% merino/70% cotton jersey fabric.
Colour:
Pebble is grey and natural stripe.
Size:
000 (0-3 Months), 00 (3-6 Months), 0 (6-12 Months).
Washing Instructions: 
Machine wash with liquid wool wash for best durabiity. We recommend avoiding laundry powder as this can damage the merino fibres. Tumble dry on low, line dry or hang on your heated towel rail.  This fabric dries very quickly. Please note if you hot tumble dry these suits they will shrink in the length quite a bit, so only line or LOW tumble dry. We recommend drying immediately after washing by either hanging flat or low tumble drying.

About Woolbabe:
Woolbabe was launched in 2007 in Melbourne, by a clever mum who had been seeking natural sleep solutions for her baby. The combination of a classic style, temperature regulating fabric and beautiful quality made Woolbabe popular from day one. These are quality sleeping bags, made to last for this baby, and the next :)