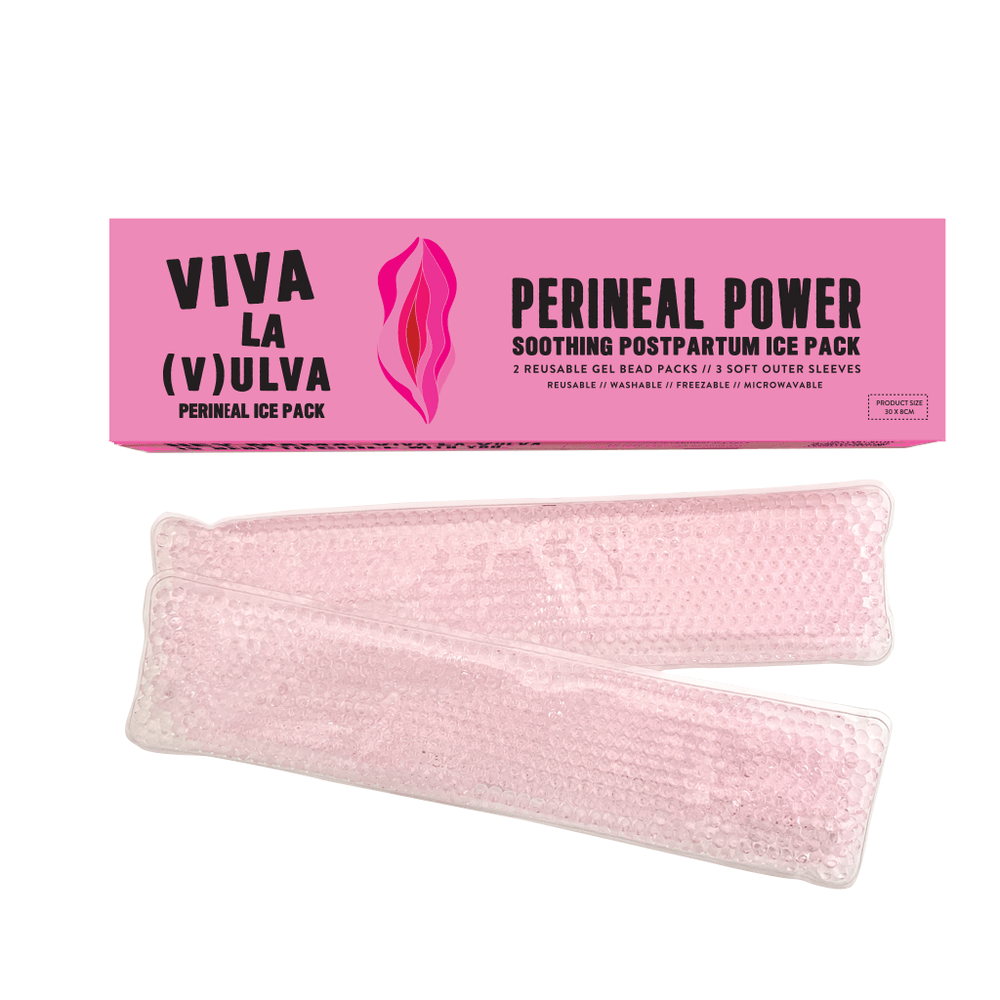 Viva La Vulva | Soothing Postpartum Ice Pack
Viva La Vulva Code: VLV006
$39.99
NZD
Approx $24.61
USD
or 4 payments of $10.00 with
Learn More
Viva La Vulva have designed these cold packs to provide instant relief, reduce swelling and promotes healing.

Hot Mumma? Viva La Vulva ice packs will cool you down! These are specifically designed and contoured to fit comfortably and help you 'chill'. Cold therapy is a safe and natural way to soothe pain and reduce swelling from postpartum tearing, hemorrhoids and wounds.
Product includes:
2 x Specifically designed reusable gel bead packs with 3 x soft outer sleeves
Suitable for:
Postpartum tearing
Episiotomy
Cesarean
Hemorrhoids
Soothe Breast Pain


Extra tip:
Once you are healed and feeling good, you can keep these as ice packs or they can be heated up for a little extra muscle tension relief in other places!

About Viva La (V)ulva:
Viva La (V)ulva are made in New Zealand with only natural ingredients and will take care of down there, while you take care of your baby. Take the stress away, ease the pain, protect your dignity and put your mind at ease so you can enjoy every moment with your beautiful new baby.
Hypercals (Hypericum and Calendula mixed) magical healing powers are ideal for use on cuts, tears, wounds of any kind, but more specifically they are the fairy godmothers of vaginal healing. Hypercal soothes and cools vaginal soreness, tenderness, and swelling that often happens after delivery.