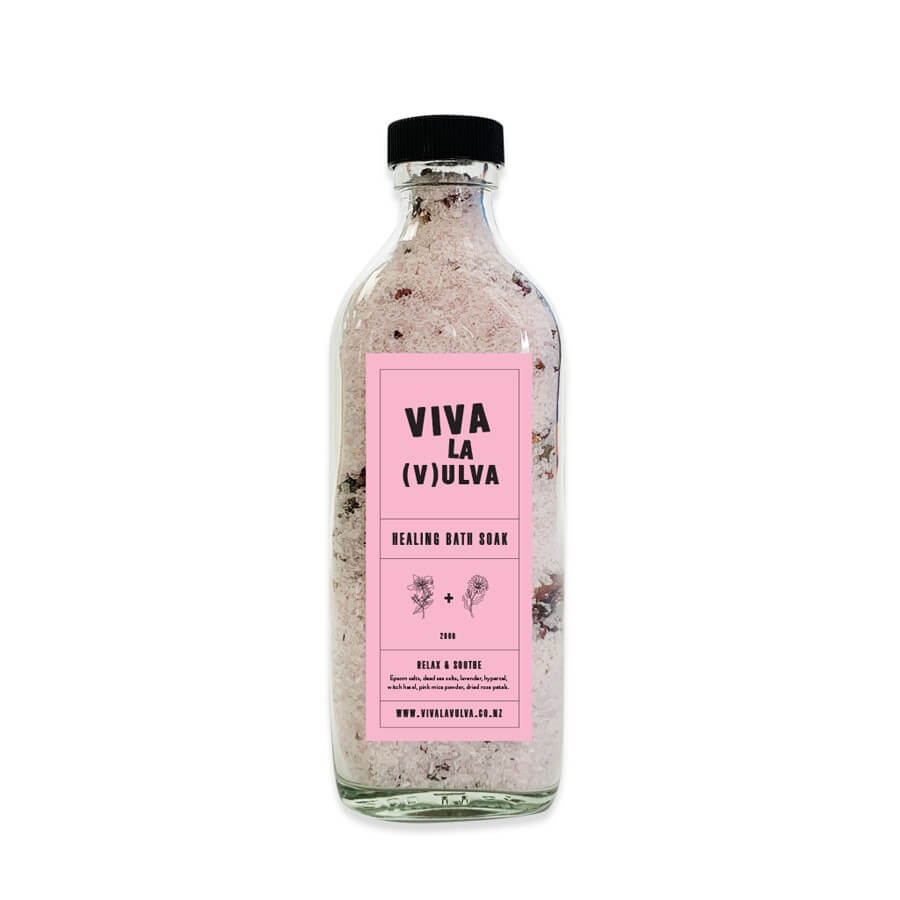 Viva La Vulva | Postpartum Healing Bath Soak
Viva La Vulva Code: VLV002
$19.99
NZD
Approx $12.47
USD
or 4 payments of $5.00 with
Learn More
This Viva La (V)ulva healing bath soak is a little treat for Mum to take that well deserved 5 minutes to relax. As we know, 5 minutes is all the time you get to yourself now.
Handmade with natural healing ingredients, this soak will help aid in the healing process, not just for your body but your soul too.
Comes in a 200g glass bottle so you can see the beautiful ingredients.
Soak contains:
Epsom and Dead Sea Salts
Viva La Vulva healing tincture
Lavender
Witch Hazel
and cute little rose petals
About Viva La (V)ulva:
Viva La (V)ulva are made in New Zealand with only natural ingredients and will take care of down there, while you take care of your baby. Take the stress away, ease the pain, protect your dignity and put your mind at ease so you can enjoy every moment with your beautiful new baby.
Hypercals (Hypericum and Calendula mixed) magical healing powers are ideal for use on cuts, tears, wounds of any kind, but more specifically they are the fairy godmothers of vaginal healing. Hypercal soothes and cools vaginal soreness, tenderness, and swelling that often happens after delivery.