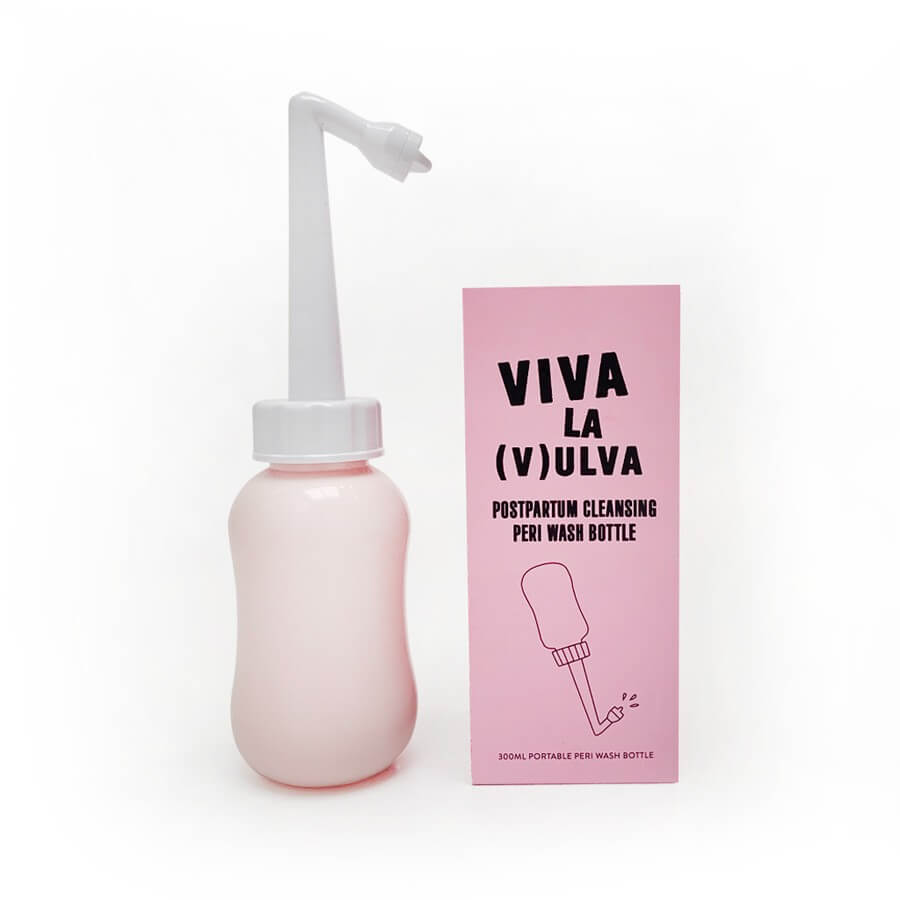 Viva La Vulva | Peri Wash Cleansing Bottle
Viva La Vulva Code: VLV003
$29.99
NZD
Approx $18.71
USD
or 4 payments of $7.50 with
Learn More
You may wonder what this bottle thing is and wonder why a Mum would need it...
Well, Sometimes wiping just isn't an option and it stings to pee. Let's face it, it's very FRAGILE down there post birth! Your peri wash bottle helps dilute your urine to prevent stinging and infection. We know it looks weird, but honestly, it will be one of your go-to-best-things-ever to take care of down there after baby is born. When toilet paper feels like sandpaper, use your peri wash bottle on your stitches or tears for the first couple of weeks following your birth. Your vagina and perineum are working double-time to repair themselves. Give them a little extra help by using our easy and portable postpartum cleansing peri wash bottle.
The portable peri wash bottle is made to be held upside down, includes a narrow angled neck for a comfortable continuous stream of relief that really hits the spot. The perfect item to use in your postpartum healing journey.
BPA plastic free. 300ml bottle and comes in a box.
Directions of use:
Fill the bottle with boiled then cooled water. Add 3-5 drops of Viva La Vulva Witch Hazel and give the bottle a shake. This method is very useful for rinsing after peeing if toilet paper causes discomfort due to tears, inflammation or stitches.
About Viva La (V)ulva:
Viva La (V)ulva are made in New Zealand with only natural ingredients and will take care of down there, while you take care of your baby. Take the stress away, ease the pain, protect your dignity and put your mind at ease so you can enjoy every moment with your beautiful new baby.
Hypercals (Hypericum and Calendula mixed) magical healing powers are ideal for use on cuts, tears, wounds of any kind, but more specifically they are the fairy godmothers of vaginal healing. Hypercal soothes and cools vaginal soreness, tenderness, and swelling that often happens after delivery.