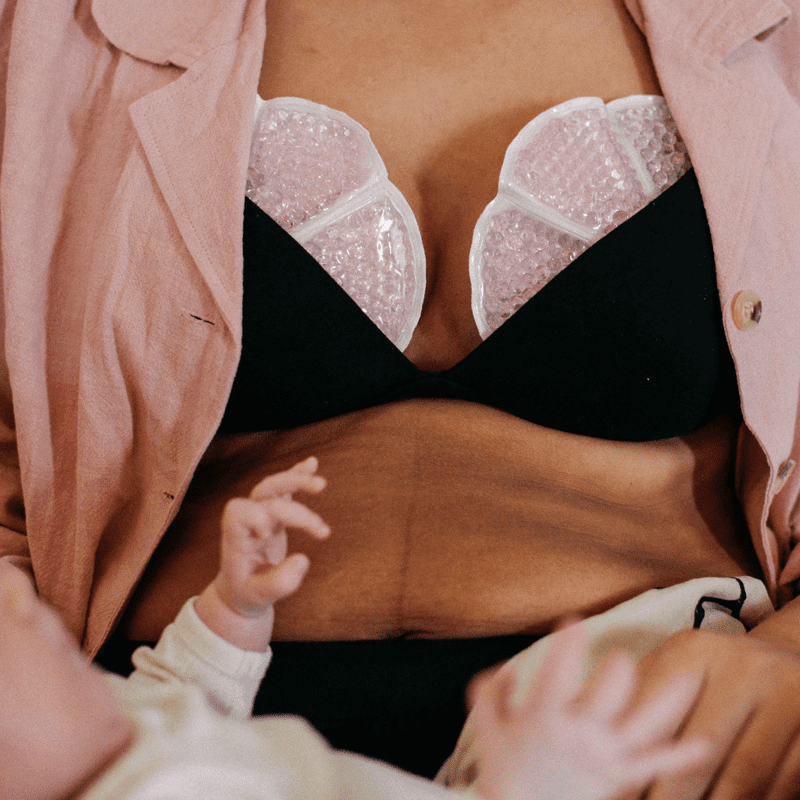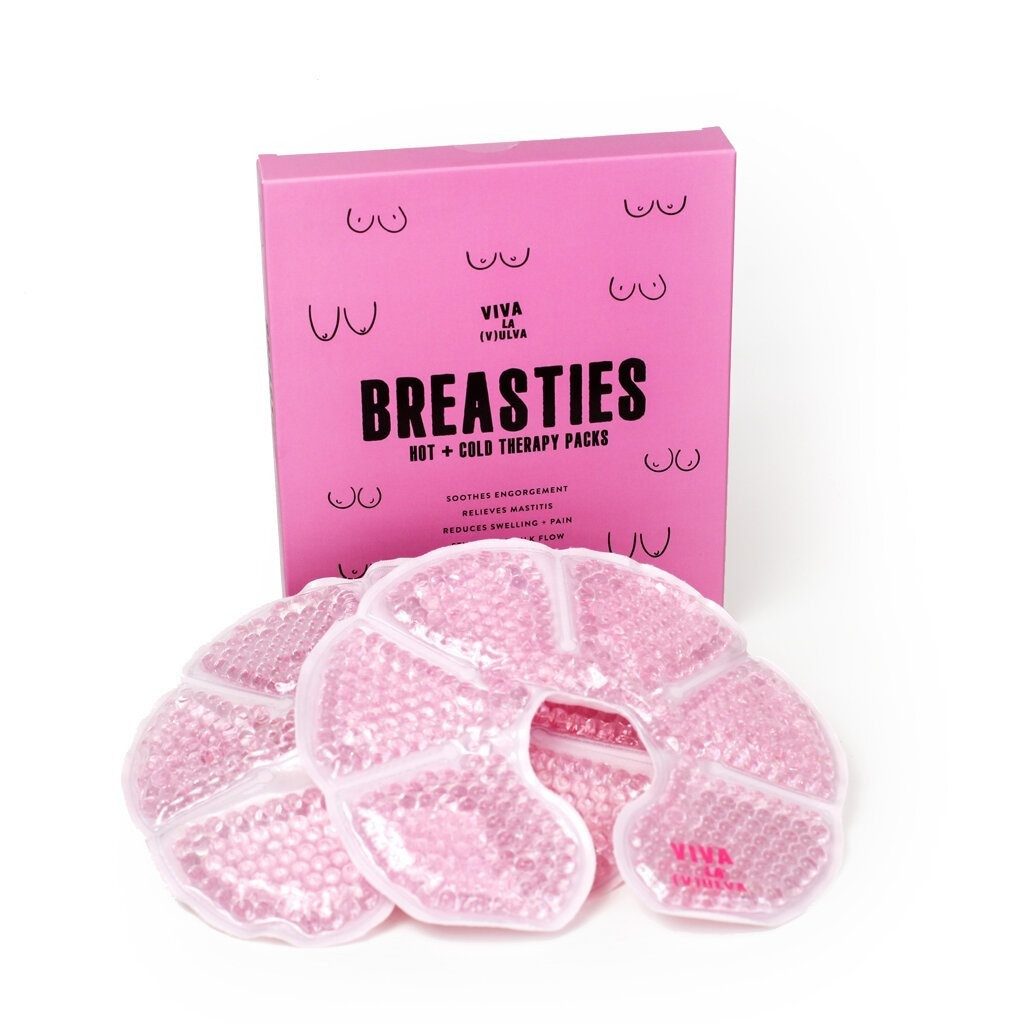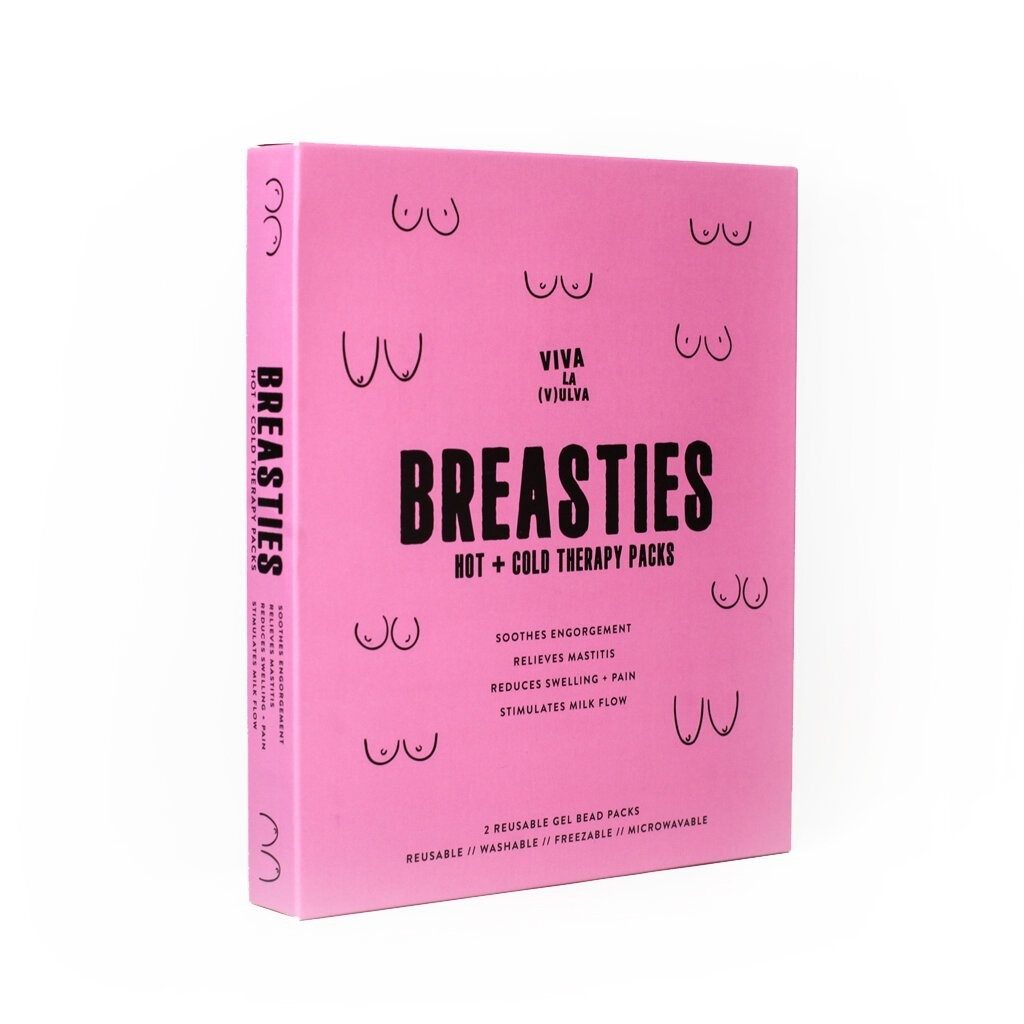 Viva La Vulva | Hot/Cold Breast Therapy Packs
Viva La Vulva Code: VLV008
$39.99
NZD
Approx $25.20
USD
or 4 payments of $10.00 with
Learn More
Viva La Vulva have designed these hot/cold therapy packs to help naturally support breast pain, and also can help stimulate milk flow.

Breastfeeding can suck the life out of you, literally. If you are finding it hard, hang in there mama, you're not alone. It's a wild ride, and just when you think you might be getting the hang of it, BAM! engorgement, BAM! mastitis. If you're one of the lucky ones and have avoided these, many mums still get sore breasts between feeds.

Viva La Vulva Breasties have been specifically designed to fit the contour of your breasts, sit comfortably in your bra, and even fit around your breast pump. These can be used cold or hot! Cold therapy is a safe and natural way to help relieve engorgement, soothe pain and reduce swelling. Heat therapy can help relieve mastitis, help unblock ducts, encourage milk flow and let down. When you're all touched out, and feel like a feeding machine, grab your Breasties - they're there for you.
Product includes:
2 x Reusable gel bead packs
Suitable for:
Soothes engorgement
Relieves Mastitis
Reduces swelling and pain
Stimulates milk flow


Extra tip:
These are reusable - washable - freezable - microwavable!

About Viva La (V)ulva:
Viva La (V)ulva are made in New Zealand with only natural ingredients and will take care of down there, while you take care of your baby. Take the stress away, ease the pain, protect your dignity and put your mind at ease so you can enjoy every moment with your beautiful new baby.
Hypercals (Hypericum and Calendula mixed) magical healing powers are ideal for use on cuts, tears, wounds of any kind, but more specifically they are the fairy godmothers of vaginal healing. Hypercal soothes and cools vaginal soreness, tenderness, and swelling that often happens after delivery.