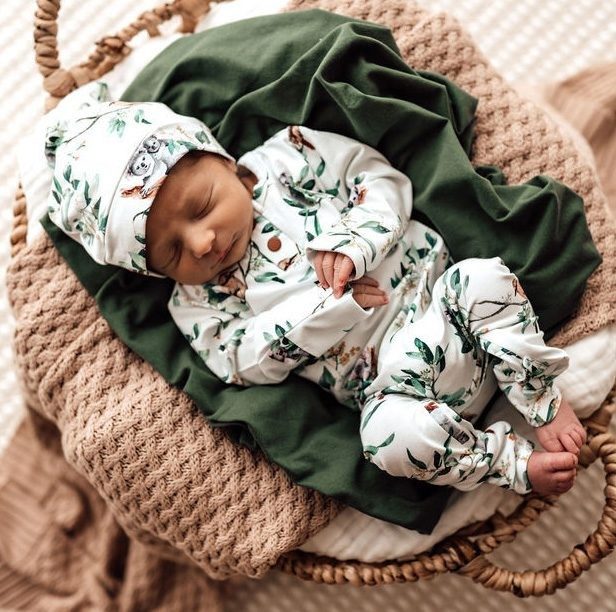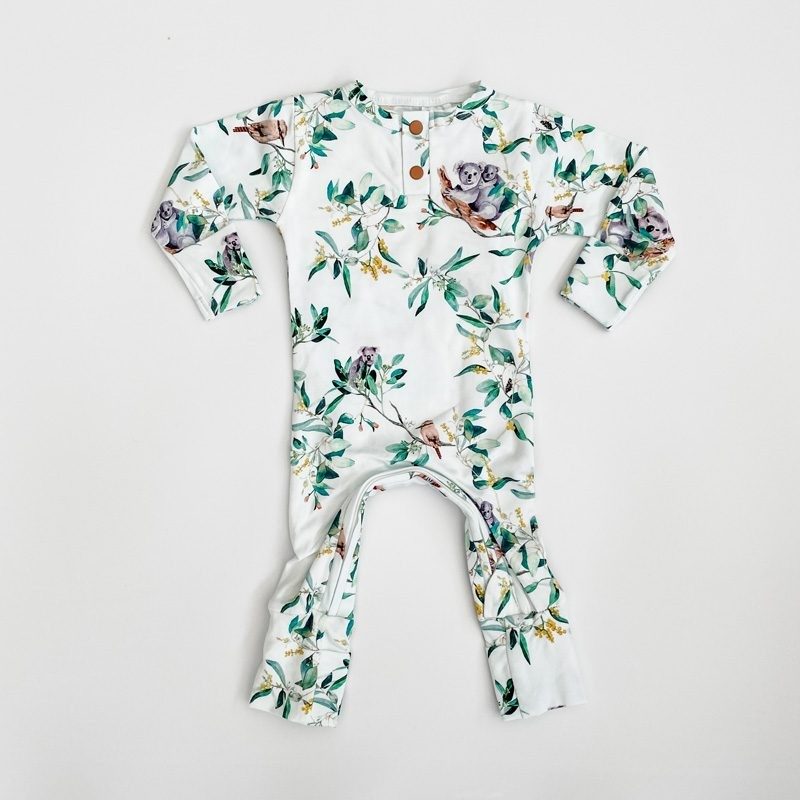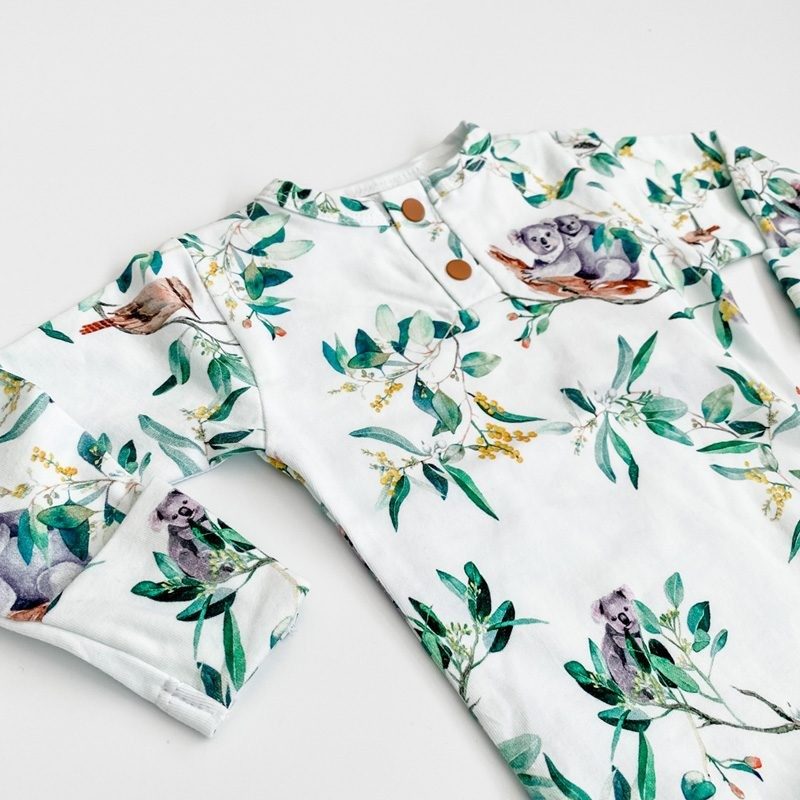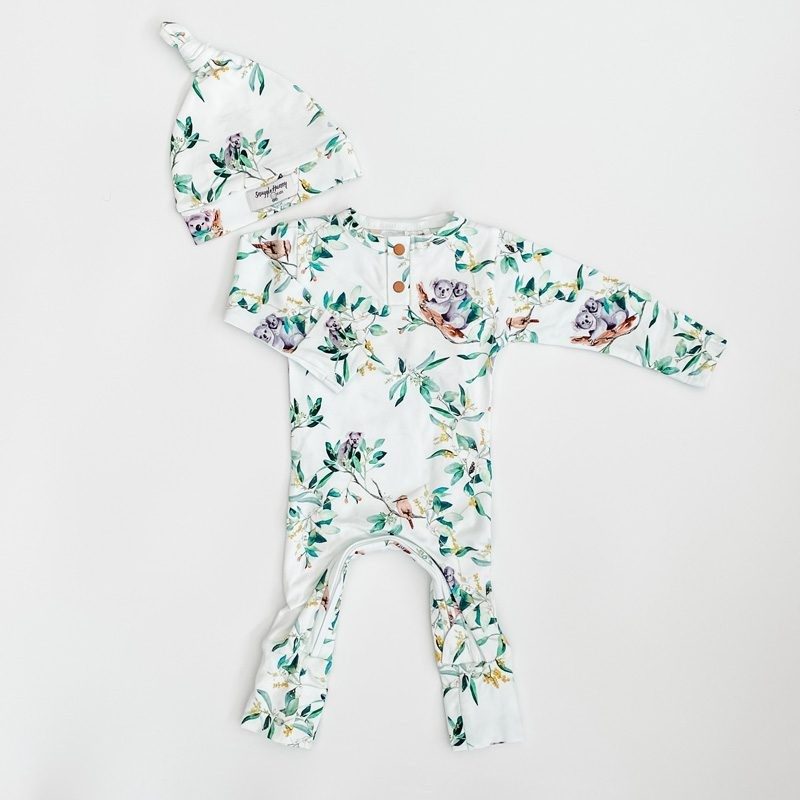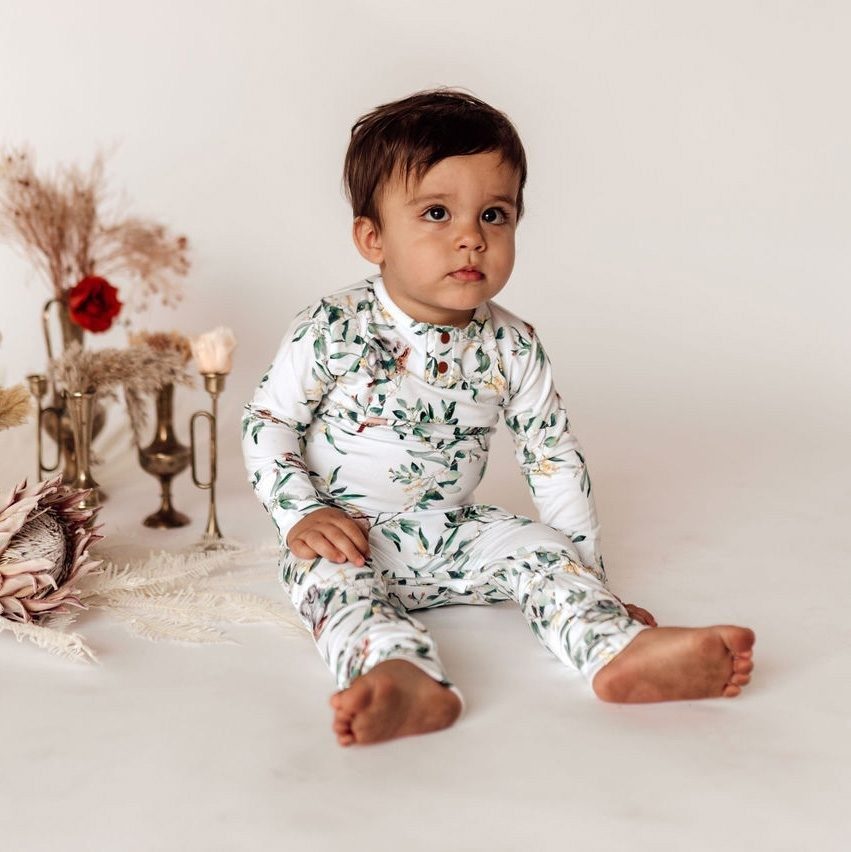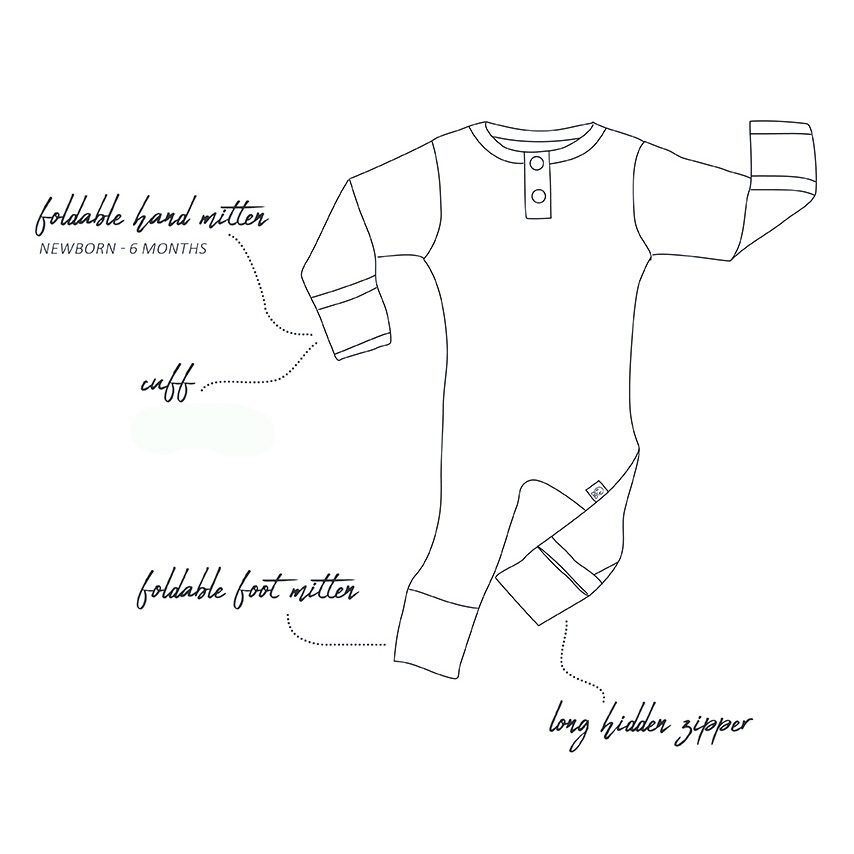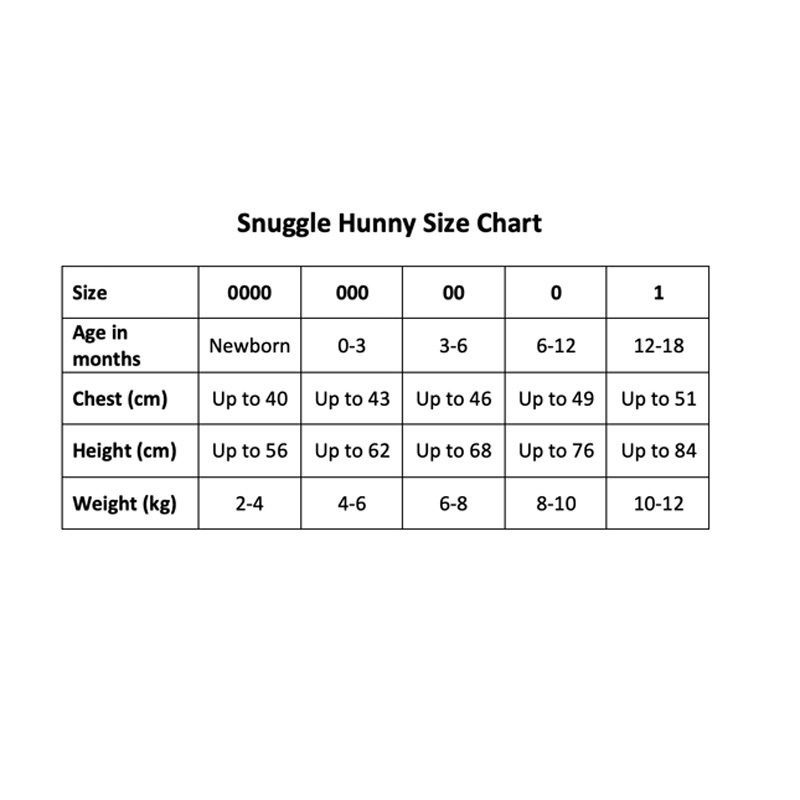 Snuggle Hunny Growsuit | Eucalypt | Multiple-Size
Snuggle Hunny Code: SH006E
$39.99
NZD
Approx $25.44
USD
or 4 payments of $10.00 with
Learn More
Snuggle Hunny Growsuits are designed for newborns and little adventurers. Organic Growsuits are an all-in-one onesie that is both functional and beautiful. Soft and stretchy, they are an easy-care, fuss-free option that's easy to wear thanks to their modern, fitted style. These coordinate with the organic Eucalypt beanie.
Features Include:
Eucalyptus natural tree print with cute koala's
Foldable hand mittens (Newborn to 6 months)
Foldable foot mittens (all sizes)
Full inner leg zipper
Fitted style
Lightweight and breathable
All-seasons
Easy to use
Organic Features Include:
GOTS certified organic jersey
Manufactured sustainably using GOTS approved organic processes
Packaging is reusable and recyclable
Snuggle Hunny have thought carefully about the function of this design and included a long, hidden zipper from ankle to ankle, inside the leg. This means baby can stay warm while their nappy is being changed, with a simple, easy access. It also means these growsuits are as easy as a t-shirt to put on. Scrunch them up from the bottom and pop them on over their head. Babies who can stand and walk, don't have to be lying down to get dressed!
We have also included foldable hand mittens for newborn to 6 months. Hand mittens help stop little nails from scratching and also keep hands warm when the weather is cool. Bub can wear the mittens open or closed. For sizes from 6 months upwards, the mittens are replaced with a stylish cuff.
Foot covers are also an important feature and these are included on all sizes. Who doesn't love to tuck in those little feet for bedtime to keep warm?
Made from high-quality GOTS certified organic stretch jersey, our growsuits are designed to withstand the tough life of play. You will fall in love with their fit, softness and versatility.

About Snuggle Hunny: Snuggle Hunny are a wife and husband duo who, alongside a growing and wonderful team provide a baby and toddler range with beautiful, unique designs and products made from natural fibres and fabrics.
Please note: Beanie sold seperately