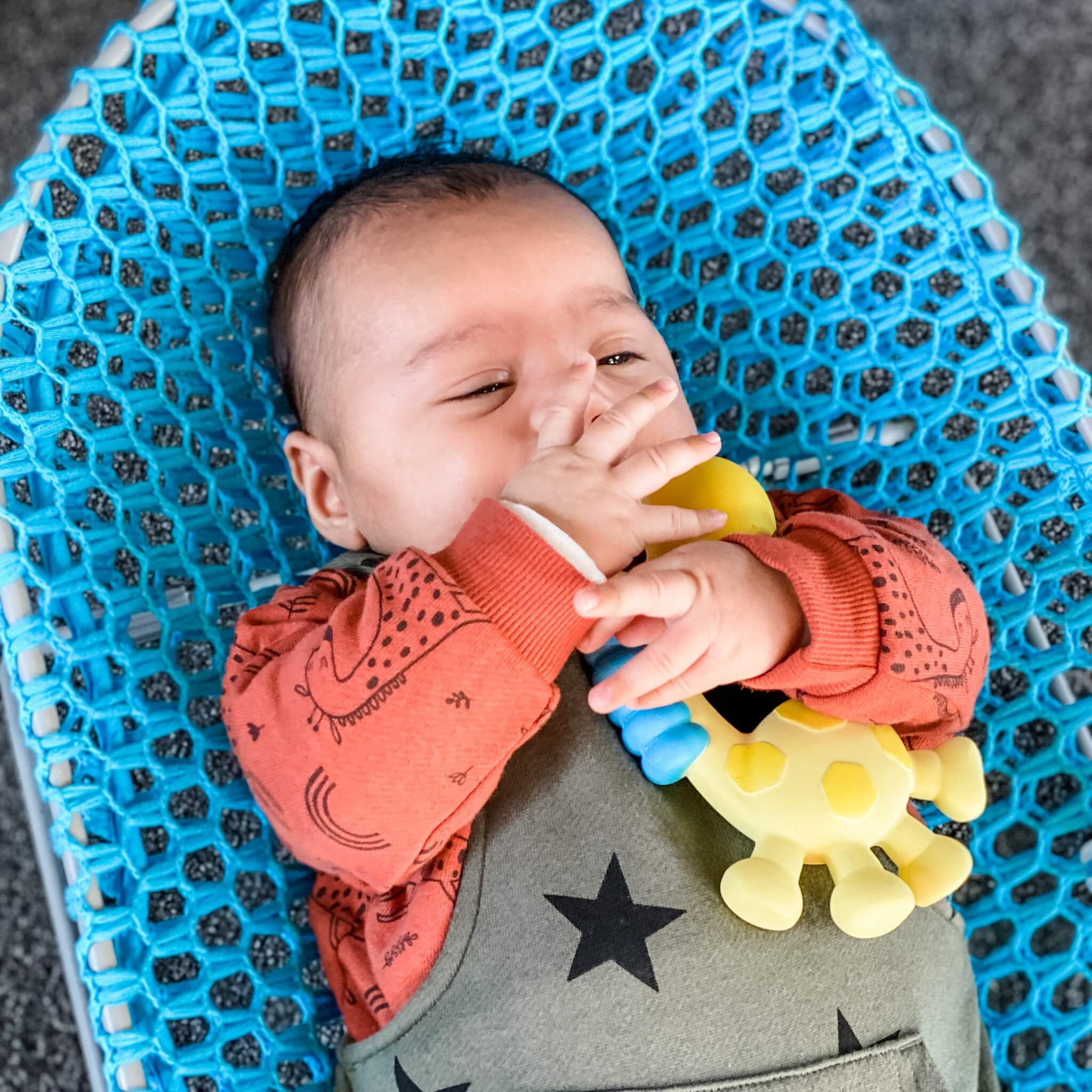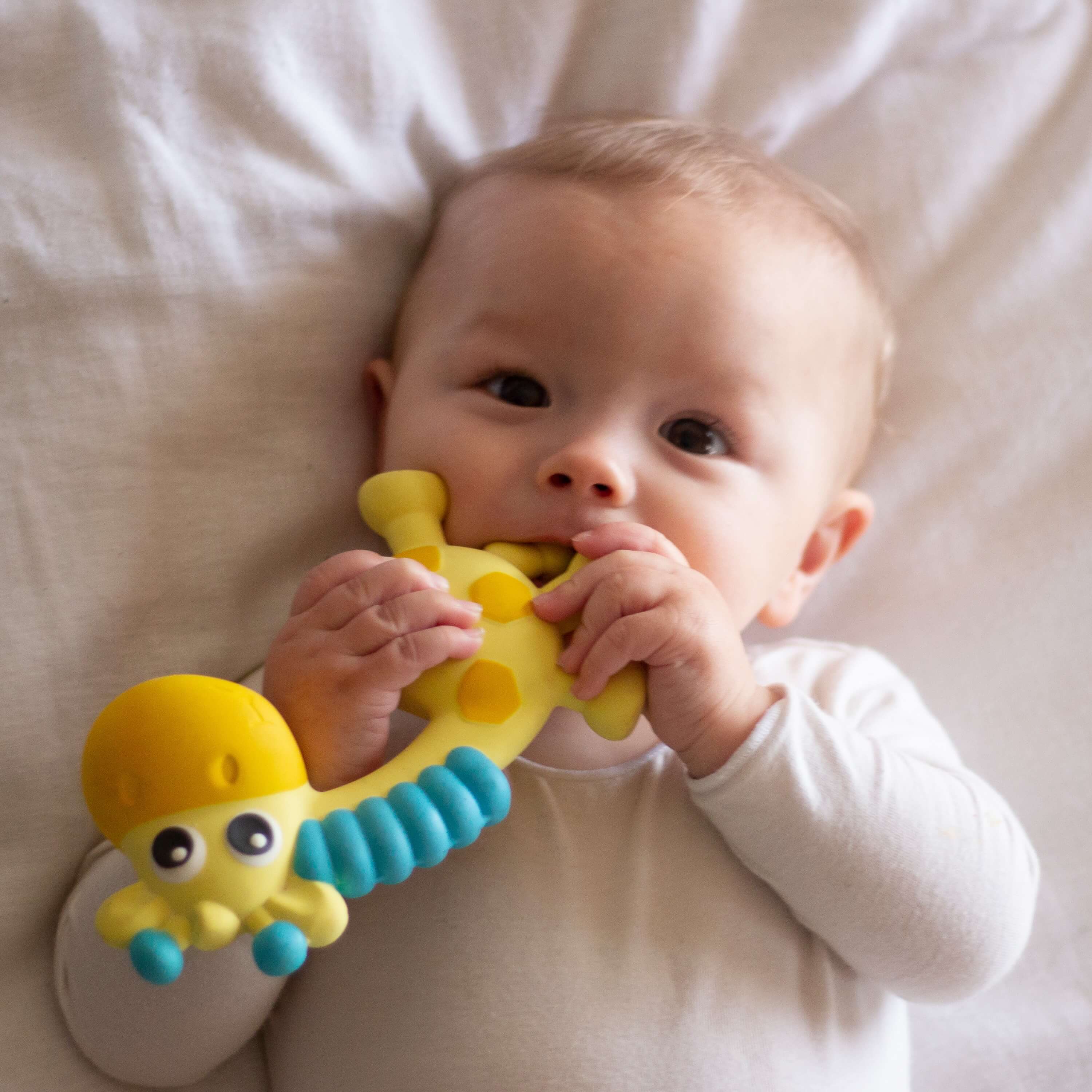 Playgro Natural Giraffe Teether
Playgro Code: PG186970
$26.99
NZD
Approx $18.32
USD
or 4 payments of $6.75 with
Learn More
Baby's go-anywhere friend for happy gums! Introducing Playgro's Squeak and Soothe Natural Teether featuring the much loved Jerry Giraffe. The unique patented design incorporates a playful squeaker within a hygienic hermetically sealed body to lock out moisture and prevent mould, helping to keep baby healthy.
Made of 100% natural rubber, latex sourced from sustainably farmed Hevea trees. Jerry is a safe, baby friendly, teething companion for your little one. Soft and gentle on gums, the textured bumps of Jerry's legs, mane and spots provide soothing relief from teething discomfort. His long neck is easy for little hands to grasp. Alongside teething, Jerry's big dark eyes encourage baby to develop emotional connections. His cute character is perfect for enhancing imaginative play while the fun squeaker stimulates hearing and sound recognition.
The Squeak and Soothe Natural Teether is an essential, take everywhere toy, providing fun and relief for baby and peace of mind for parents.
Suitable for 3+ Months.
Features:
Patented design incorporates a squeaker within the sealed body, preventing mould from developing inside
All natural, eco friendly 100% natural rubber latex is soft to touch, flexible and waterproof
Gentle bumps, shapes and textures for teething relief
Soft textured patterns, squishy nose and squeaker belly encourage tactile exploration and stimulation
Lightweight and easy to grasp
BPA, phthalate and PVC free