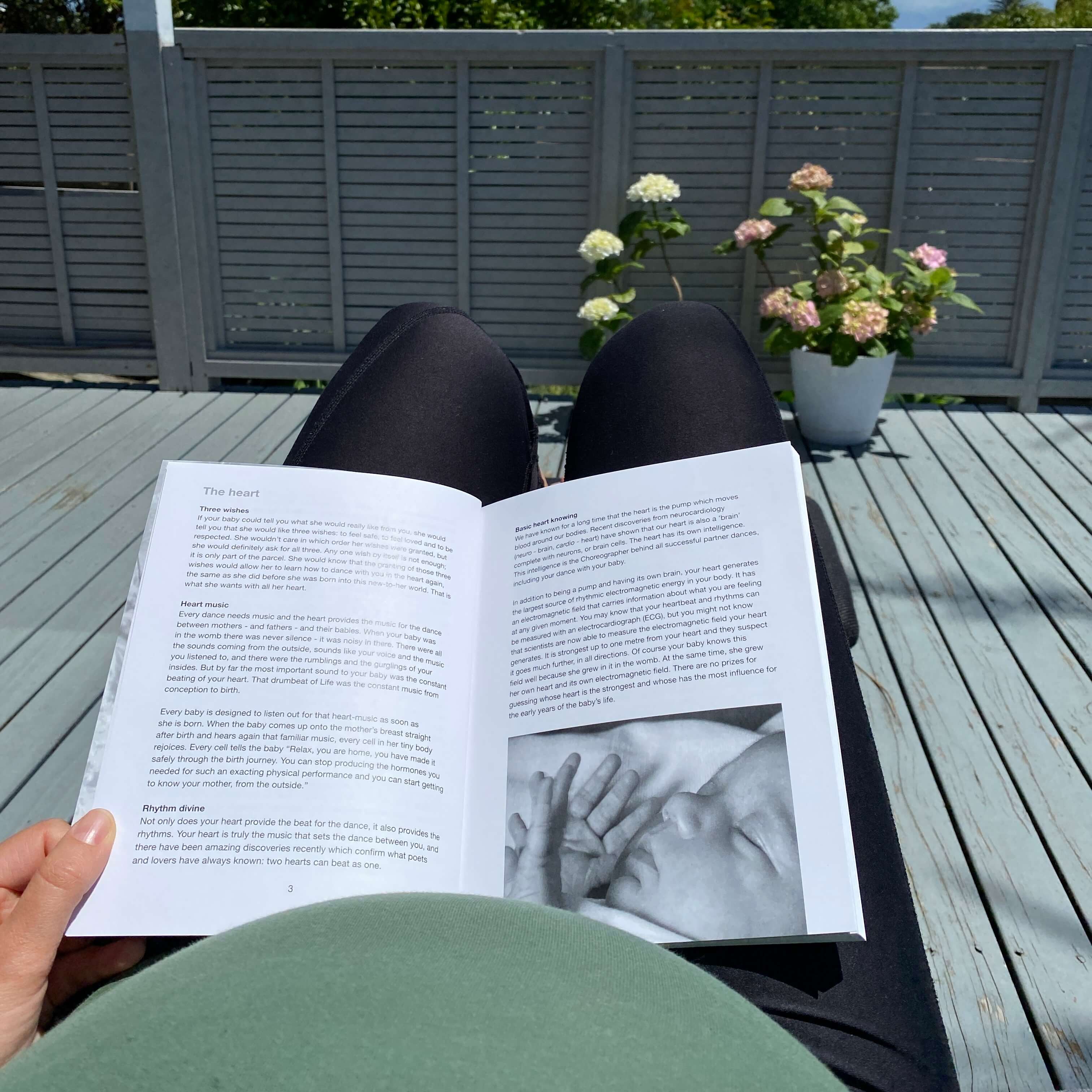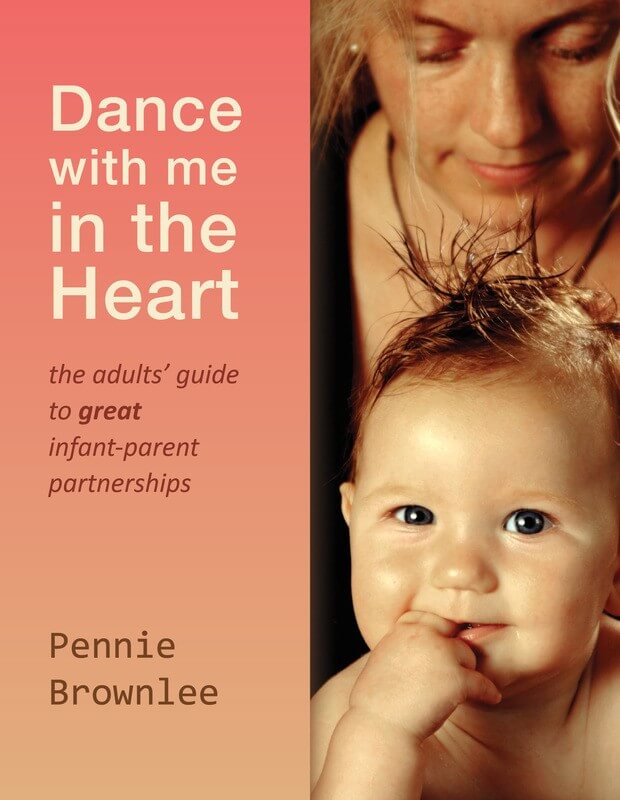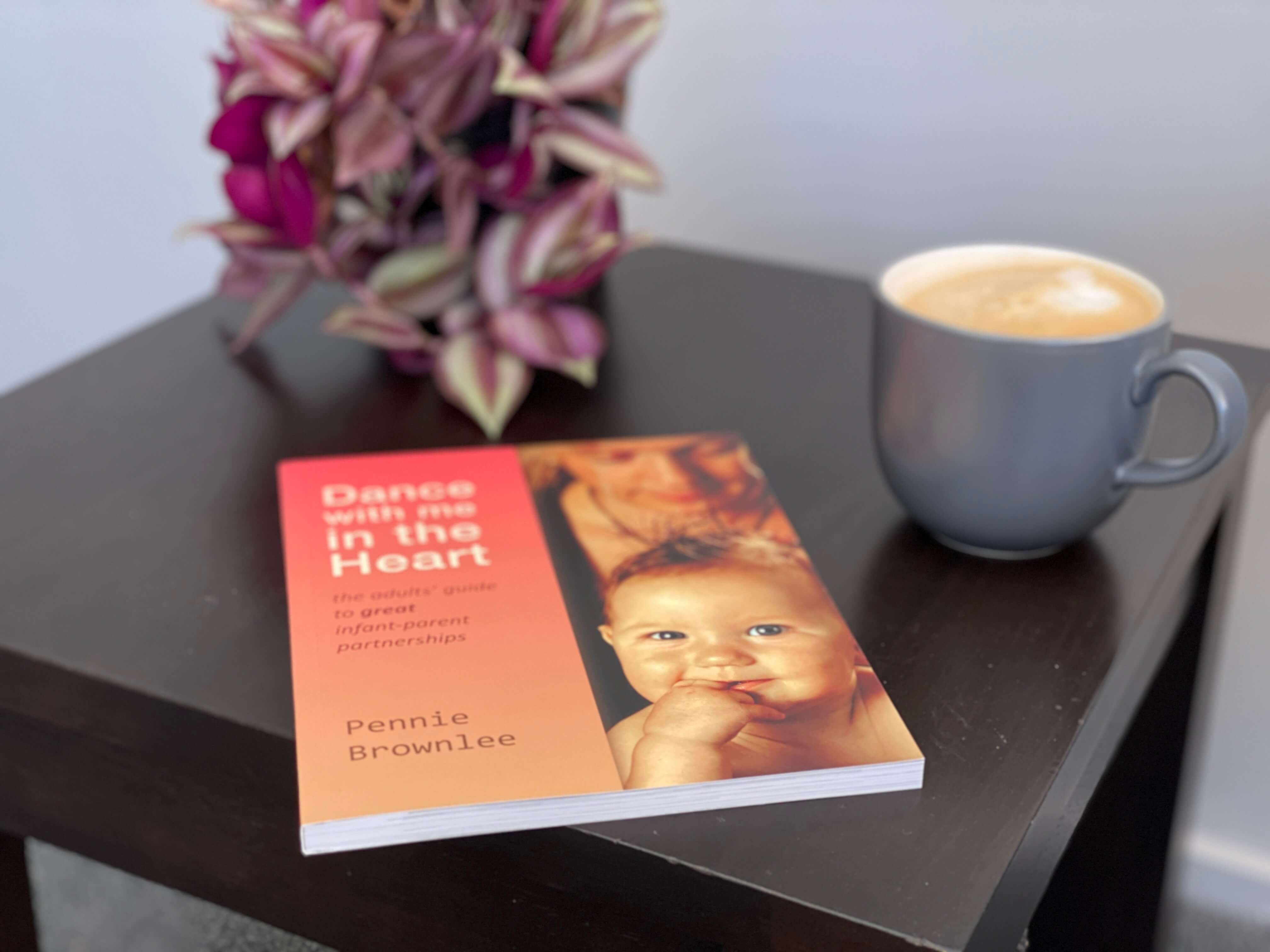 Dance with me in the Heart Book | Signed | NZ Made
Pennie Brownlee Code: PB03
$33.99
NZD
Approx $21.54
USD
or 4 payments of $8.50 with
Learn More
*Purchase now to be on back order. We will receive them this week before Christmas* Every baby arrives on this planet expecting partnership, and every child is genetically coded to be one half of that sacred first partnership.

Dance With Me in the Heart offers guidelines for parents and teachers in following their hearts. It is 'heart intelligence' that weaves warm, loving partnerships between adults and babies, and it is this first partnership that lays the blueprint for every other relationship to follow. We adults are the senior dance partner, and our babies are relying on us to get the steps of the Heart Dance right.

"When my eldest daughter announced recently that she was expecting her first child, she asked me to recommend a book that was "consistent with all the brain research but also just told you how to do it" - I gave her this book." - Nathan Wallis, M.Ed, Educational Cognitive Neuroscientist

"Pennie's simple yet profound approach will give you more parenting pleasure and your children will thrive. I recommend Dance with me in the Heart for all parents everywhere." - Dr Sarah Buckley, MB, ChB, Dip Obst. Author of "Gentle Birth, Gentle Mothering"

This book is inspired by the work of Dr Emmi Pikler and Joseph Chilton Pearce.  Soft cover, 128 pages, 210mm x 163mm Published in 2016 by Good Egg Books, Thames, New Zealand  Signed by Pennie Brownlee! About Pennie Brownlee Pennie is the mother of one, grandmother of two, and she began her primary school teaching career way back in 1967.
Her early childhood experience began with motherhood, and it grew when their daughter Clare and her attending Thames-Parawai Playcentre in 1975.They both loved it so much and it was there Pennie had the time and space to observe what happens when children play and learn.

After five years of observing many children's creativity unfolding, she wrote "Magic Places: An Adults' Guide to Young Children's Creativity".
In 2004, 2006, 2013 & 2014 Pennie attended Summer Schools at the Emmi Pikler Institute in Budapest, Hungary. There her eyes were opened to what respect really looks like with infants, toddlers and young children. Wanting to share the information that so inspired her, she wrote "Dance With Me in the Heart: An Adults' Guide to Great Infant-Parent Partnerships". Pennie has been facilitating workshops for parents and teachers, and parent classes and retreats throughout New Zealand. She is an absolutely lovely lady, truly inspirational. Get a copy of one of her books and find out more.