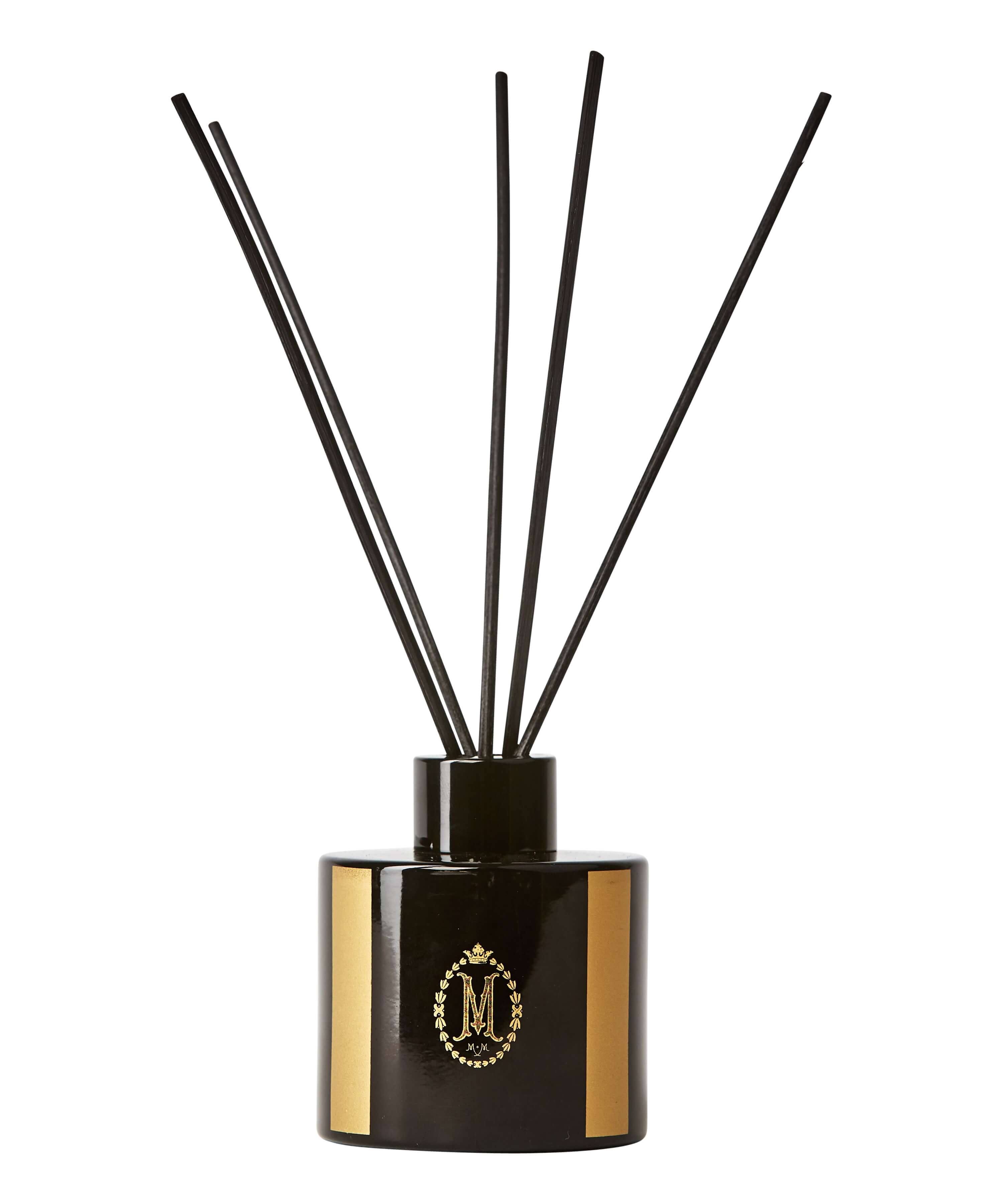 MOR Marshmallow | Reed Diffuser 80ml
MOR Code: SJ008
$39.99
NZD
Approx $24.61
USD
or 4 payments of $10.00 with
Learn More
MOR - Marshmallow - Reed Diffuser Set 80ml
This embellished Reed Diffuser set contains a fragrance filled black glass flacon with black reeds to infuse the air and add style to any space.
Benefits:
Oil based formula allows a stronger scent throw and better performance on your diffuser
Rattan reed sticks allows the fragrance oil to travel up the reed and efficiently fragrance the room
A perfect alternative to use where candles are not suitable such as offices and homes with children or pets.
A pretty perfume in bloom with whimsy and flirty floral notes of Snow Musk, Jasmine and White Carnations.  Flowering with delicate Marshmallow and Vanilla this sweet scent is a playful contrast of dewy English Rose and sugar-kissed petals.  Undeniably memorable, this fanciful and feminine fragrance will mesmerise and delight.
Fragrance notes: 
Top - White Carnation and Marshmallow
Heart - Jasmine, Althea Flower and English Rose
Base - Sugar, Madagascan Vanilla and Snow Musk.

About MOR:
Established in 2001, MOR Modern Apothecary continually strives to be the pioneering creator of bath, body and lifestyle products with distinctive ranges admired globally by consumers and the beauty industry alike. MOR's philosophy is to provide a unique sensory journey, where an everyday practice turns into an indulgent daily ritual - from the finely blended formulation, to the exceptionally detailed and opulent packaging. MOR invites you to experience and surrender to the awakening of your senses, with the blending of old time ingredients, uniquely selected fragrances and luxuriously rich creations. Each collection is inspired by the tales of ancient civilisations, by-gone eras, travel, and art allowing the creation of a truly unique story, capturing and emanating a moment in time.