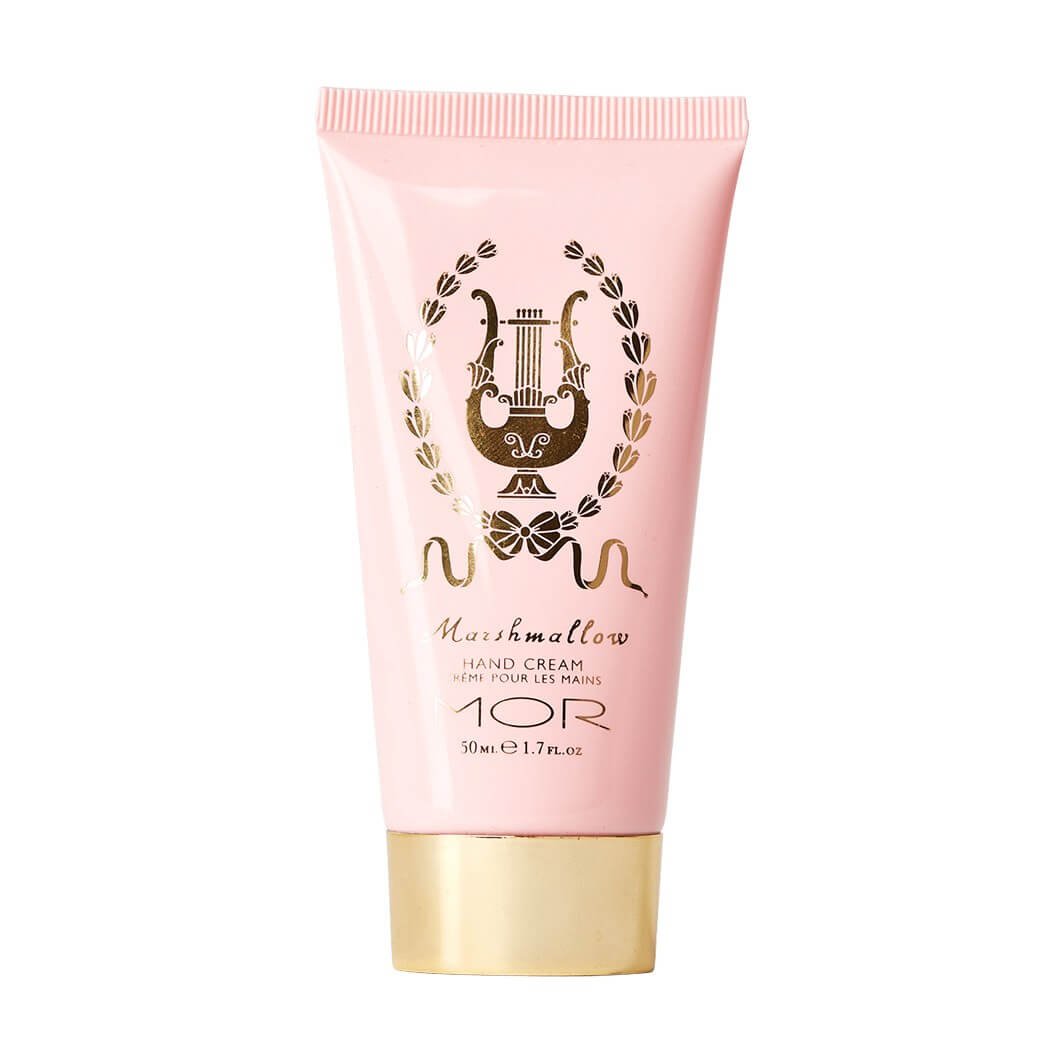 MOR Marshmallow | Hand Cream 50ml
MOR Code: SJ002
$15.99
NZD
Approx $9.84
USD
or 4 payments of $4.00 with
Learn More
MOR - Marshmallow - Hand Cream 50ml
A rich, decadent cream that turns unkempt hands into the softest of Marshmallow mittens, whilst beautifully protecting and restoring hands.
Benefits:
Contains Cocoa & Shea Butter for superior moisture
Sesame Seed, Macadamia Oils soften the skin
Free of Parabens & Sulphates 
This product is not tested on animals 
Marshmallow is a pretty perfume in bloom with whimsy and flirty floral notes of Snow Musk, Jasmine and White Carnations.  Flowering with delicate Marshmallow and Vanilla this sweet scent is a playful contrast of dewy English Rose and sugar-kissed petals.  Undeniably memorable, this fanciful and feminine fragrance will mesmerise and delight.
Fragrance notes:
Top - White Carnation and Marshmallow
Heart - Jasmine, Althea Flower and English Rose
Base - Sugar, Madagascan Vanilla and Snow Musk.

About MOR:
Established in 2001, MOR Modern Apothecary continually strives to be the pioneering creator of bath, body and lifestyle products with distinctive ranges admired globally by consumers and the beauty industry alike. MOR's philosophy is to provide a unique sensory journey, where an everyday practice turns into an indulgent daily ritual - from the finely blended formulation, to the exceptionally detailed and opulent packaging. MOR invites you to experience and surrender to the awakening of your senses, with the blending of old time ingredients, uniquely selected fragrances and luxuriously rich creations. Each collection is inspired by the tales of ancient civilisations, by-gone eras, travel, and art allowing the creation of a truly unique story, capturing and emanating a moment in time.