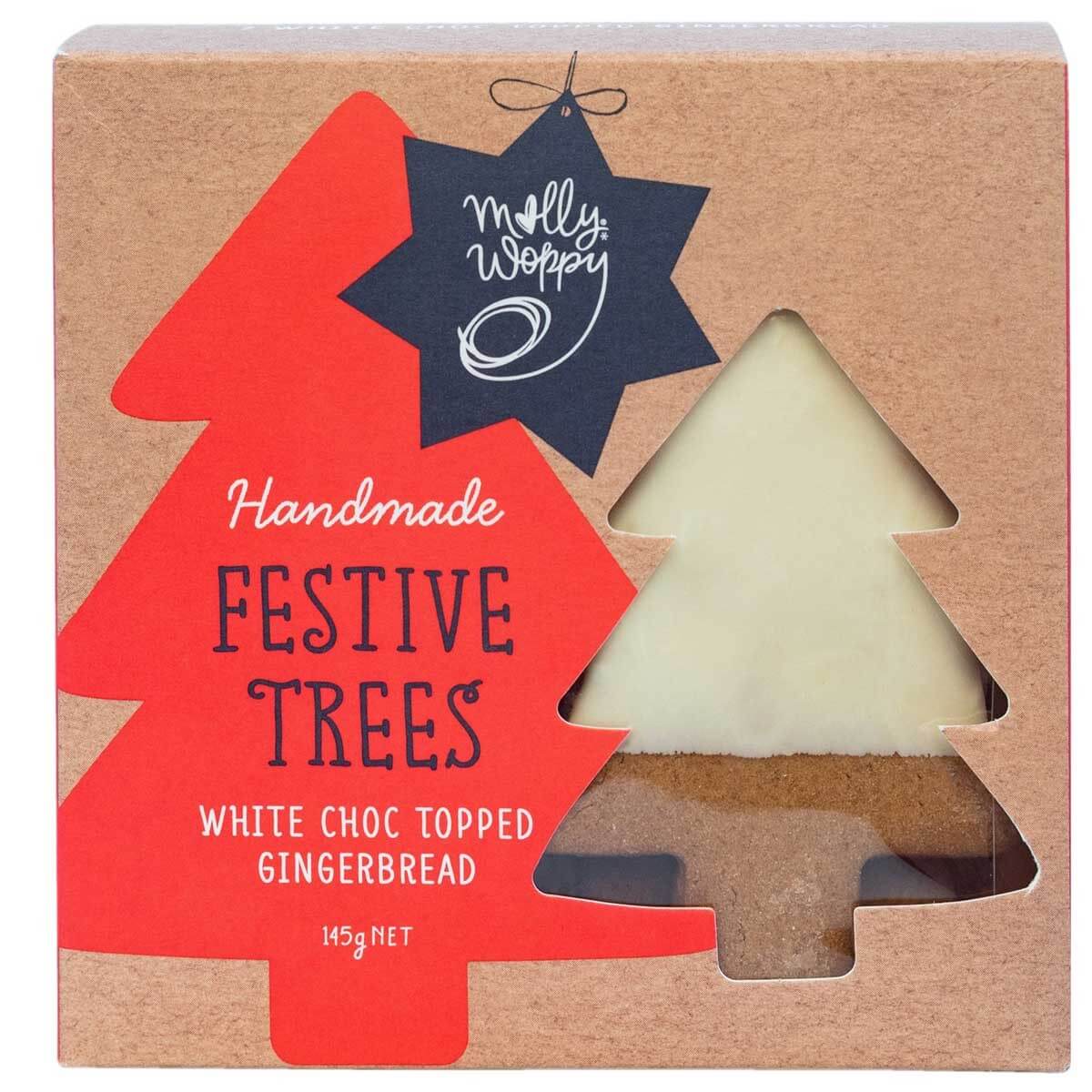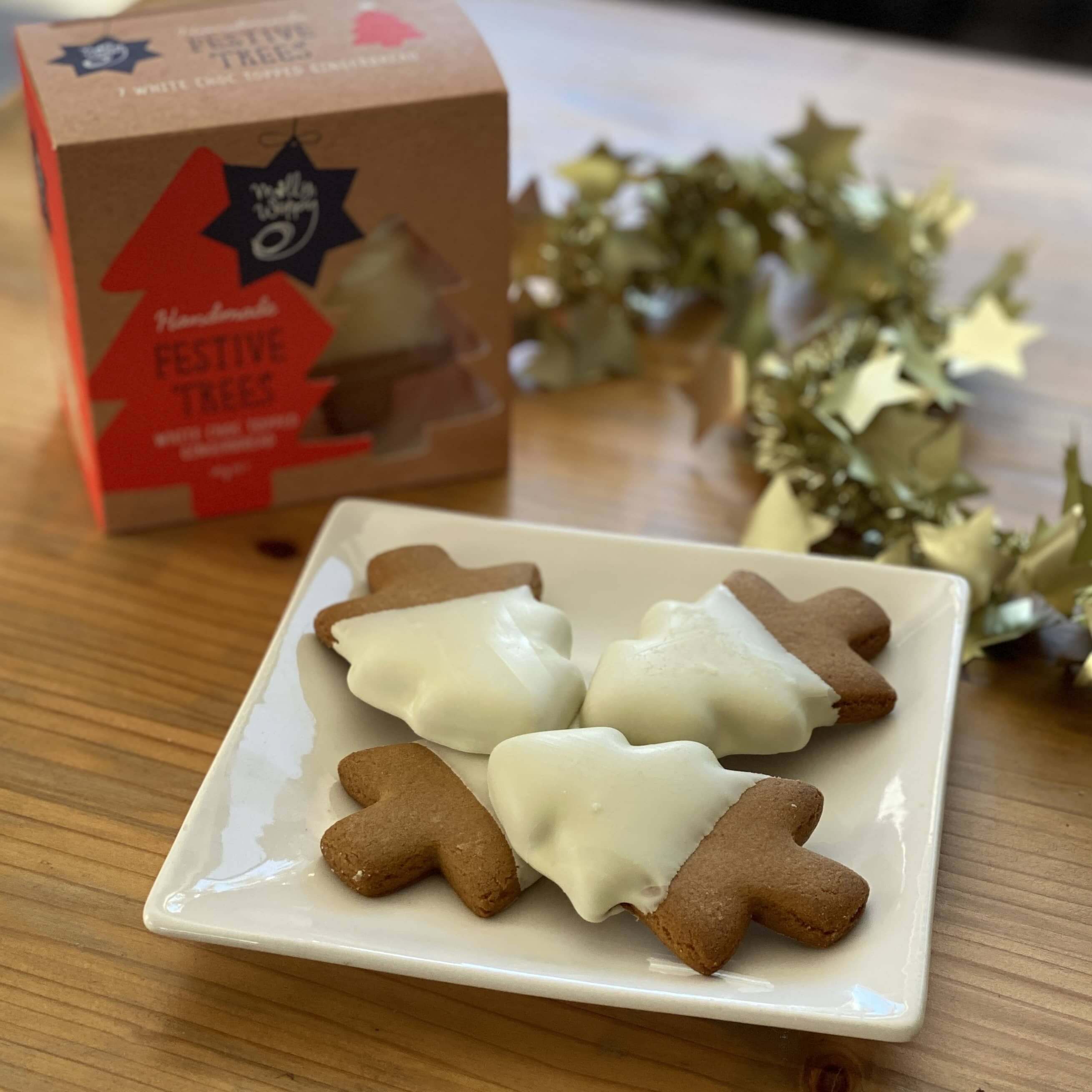 Festive Gingerbread Topped With White Chocolate Biscuits
Molly Woppy Code: MW010
$9.99
NZD
Approx $6.79
USD
or 4 payments of $2.50 with
Learn More
* Waiting on delivery from supplier - approx 10 December. Purchase now to get them sent out as soon as they are received. *

A festive staple of Molly Woppy's iconic gingerbread Christmas tree dipped in the creamiest of white chocolate. A perfect sweet treat to gift or to have in your pantry for your guests over the festive season. They are truly delicious, you will need a back up pack as they will disapear quickly!

A sweet delight making a scrumptious gift. You can never go wrong with gingerbread at Christmas!

Pack size: 145g

About Molly Woppy
Molly Woppy is a family owned artisan food company, passionate about their baking. They love using classic recipes with fresh modern flavours, to create cookies you'll crave and treats to treasure – for gourmet food lovers everywhere. All of their products are made by sourcing the finest ingredients available and are produced in small batches to ensure consistent high quality and fast turnaround. The result is innovative, quality baked products with great flavours wrapped up in a lot of fun.