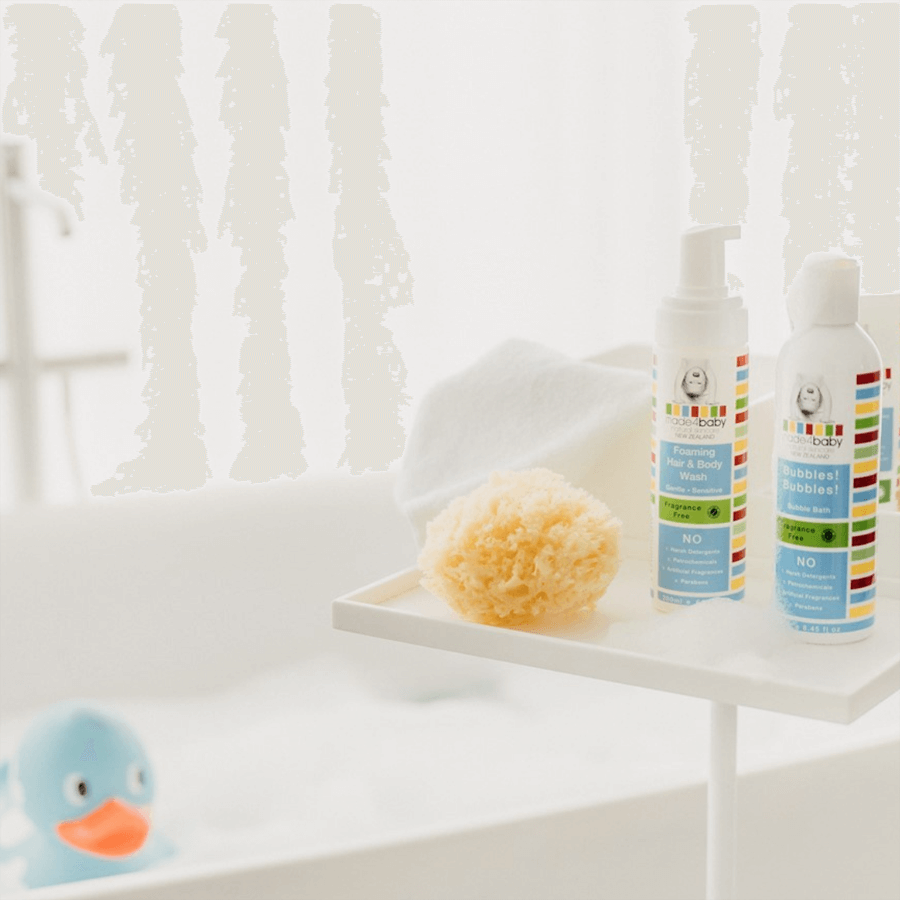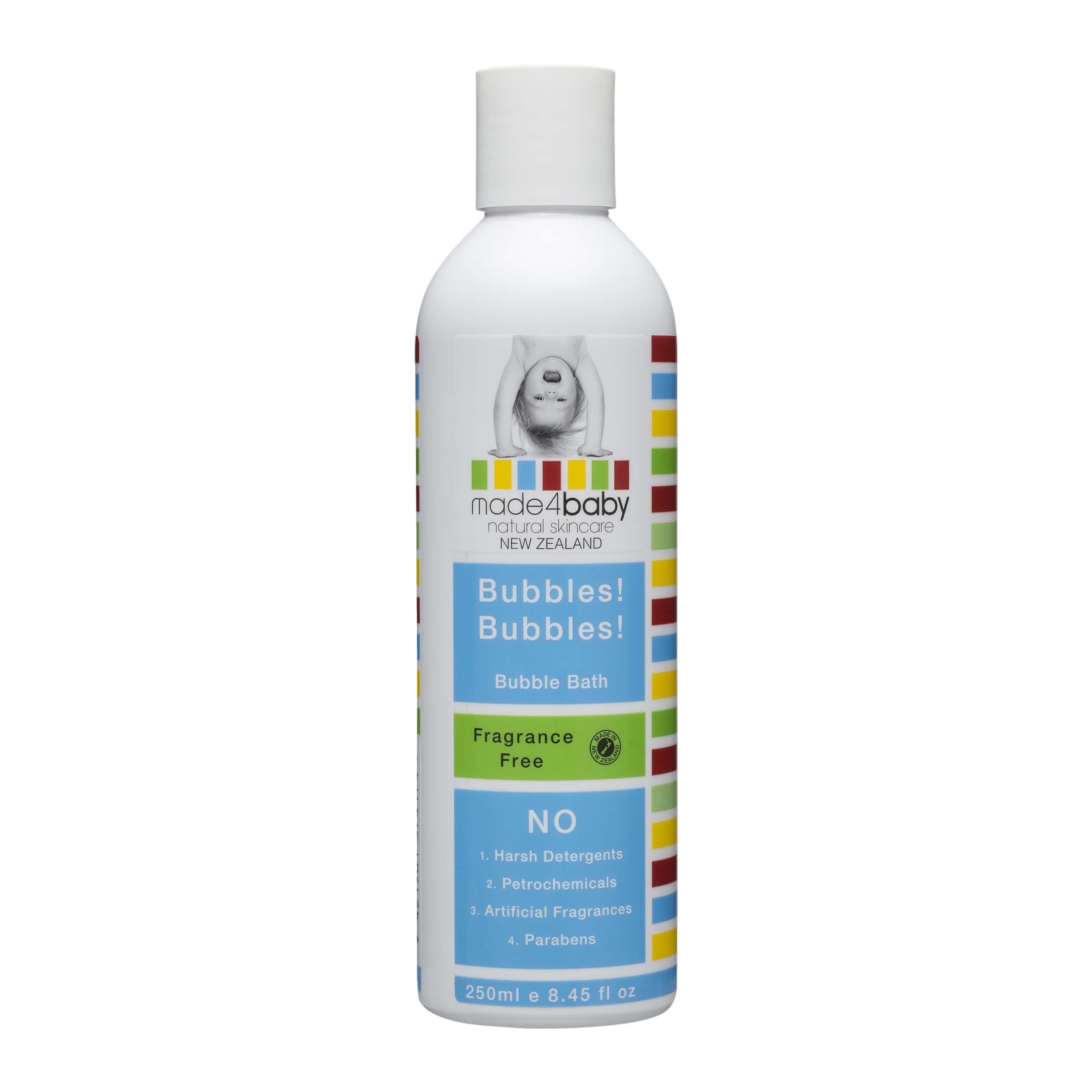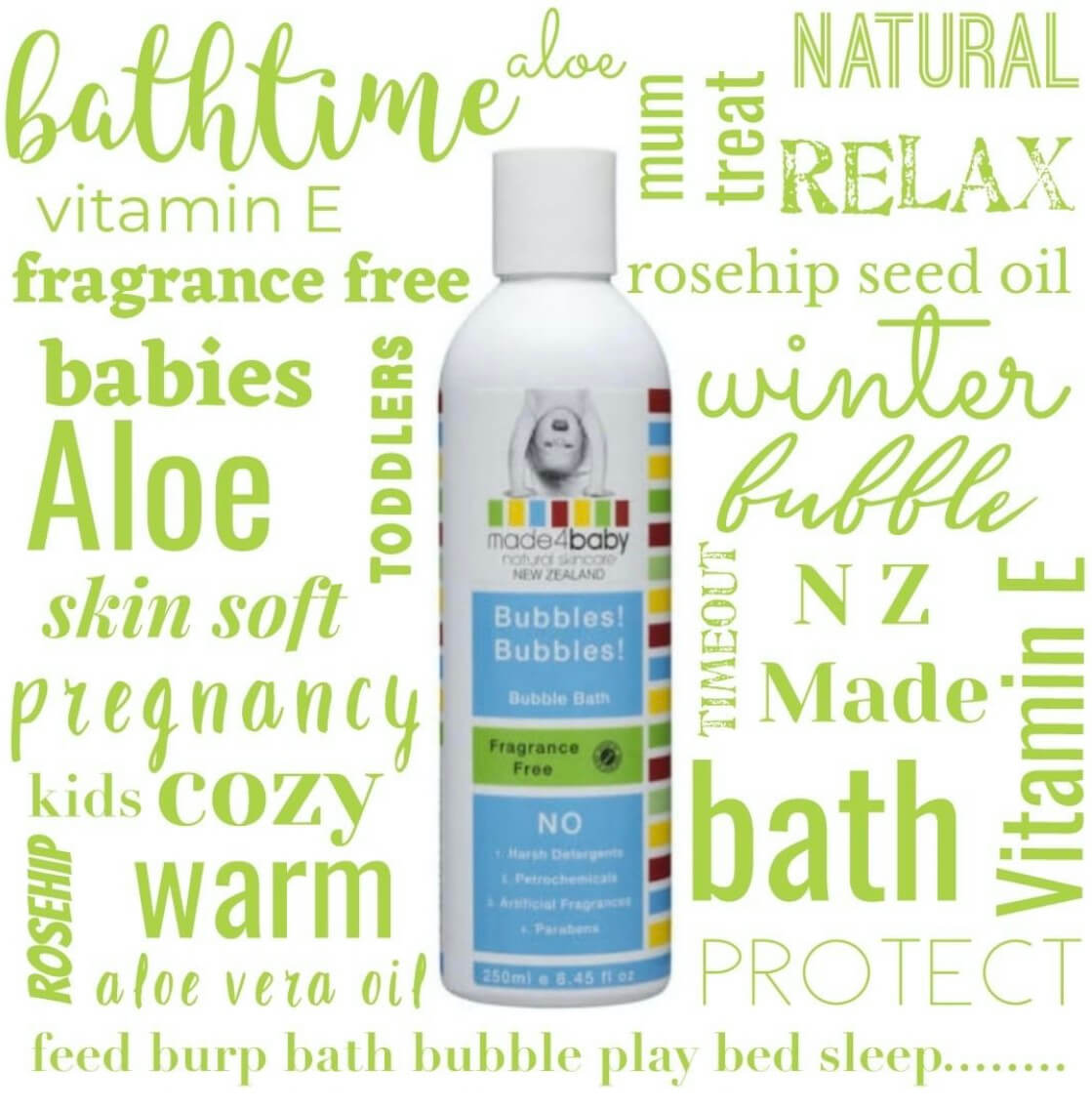 Made4Baby | Bubble Bath | Fragrance Free | NZ Made
Made4Baby Code: BubblesFF250
$17.99
NZD
Approx $11.07
USD
or 4 payments of $4.50 with
Learn More
Made4baby Bubbles! Bubbles! Bubble Bath is a non-irritating bubble bath free from harsh detergents, artificial colours and fragrances. Specially made in New Zealand.

Bubbles! Bubbles! Bubble Bath provides a bath full of long lasting bubbles. 

Fragrance Free, enriched with Aloe Vera, Vitamin E and Rosehip to nourish the skin. 

A gentle formula suitable for babies, toddlers and adults!
No harsh detergents 
No petrochemicals 
No artificial colours or fragrances 
No parabens 
Bottle size: 250ml Ingredients Aqua (Water) 
Lauryl Glucoside 
Dehydroacetic acid and benzyl alcohol 
Citric Acid 
Aloe Barbadensis (Aloe Vera) Extract 
Rosa Canina (Rosehip) Seed Oil 
Tocopheryl Acetate (Vitamin E)
Tips Can also be used with a bubble wand to blow bubbles!
About Made4Baby

Made4Baby was founded in 2007 by Rebecca and James McLeod in New Zealand. They have created a full Natural Skincare range for baby (from birth) and kids, that is fully made in New Zealand and licenced with NewZealand.com. The "4" stands for the decision they made regarding the ingredients (and yes these are common in many baby care ranges):
1. No harsh detergents (which create lather)
2. No petrochemicals (baby mineral oil is derived from crude oil)
3. No artificial fragrances (parfum can have hundreds of ingredients)
4. No parabens (a controversial preservative which we have not included)
The entire range uses natural ingredients, safe to use from birth. The Made4Baby range is a multiple award winner of the New Zealand Oh Baby Magazine Top 10 Most Recommended of ANY Baby Product as voted for by parents.