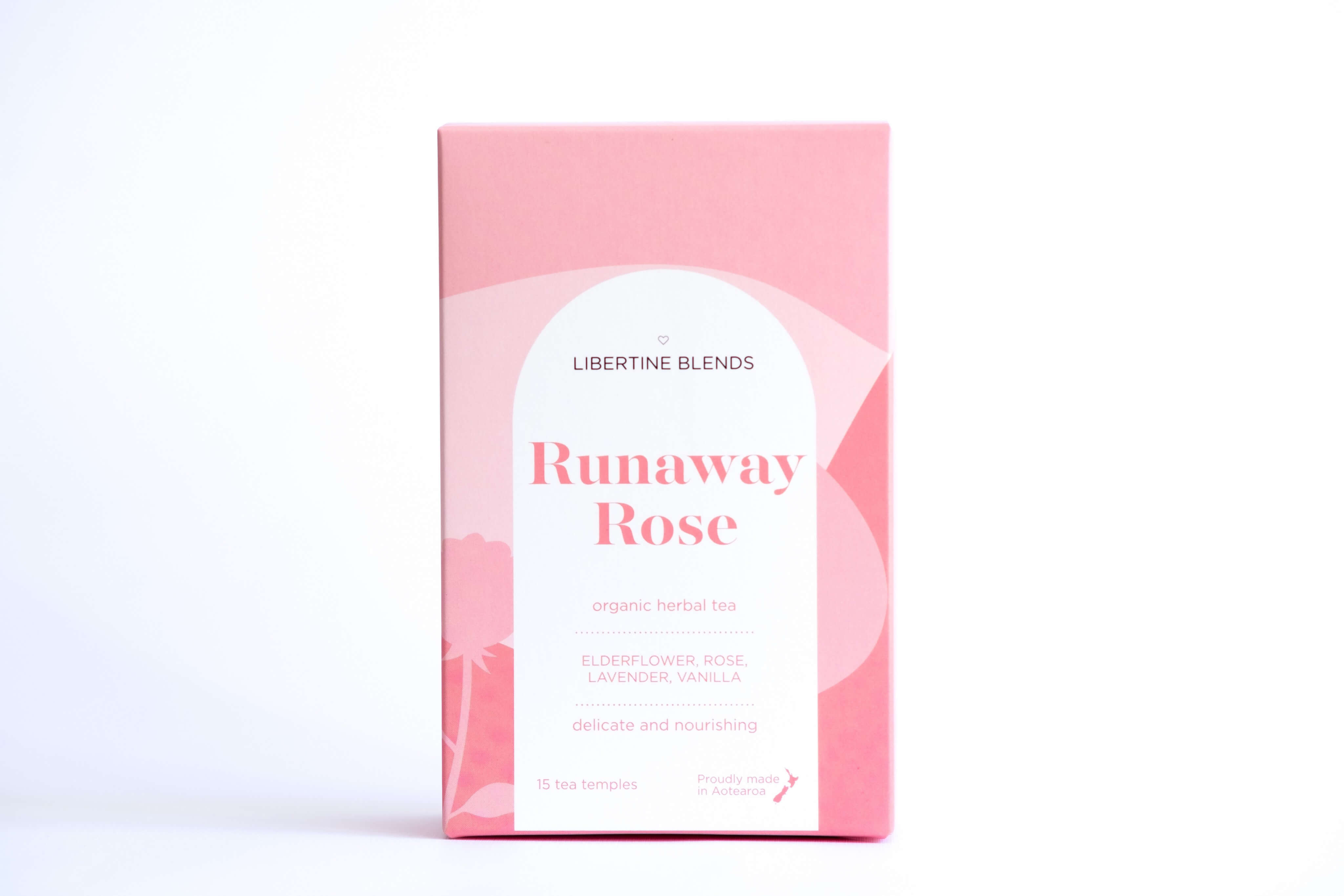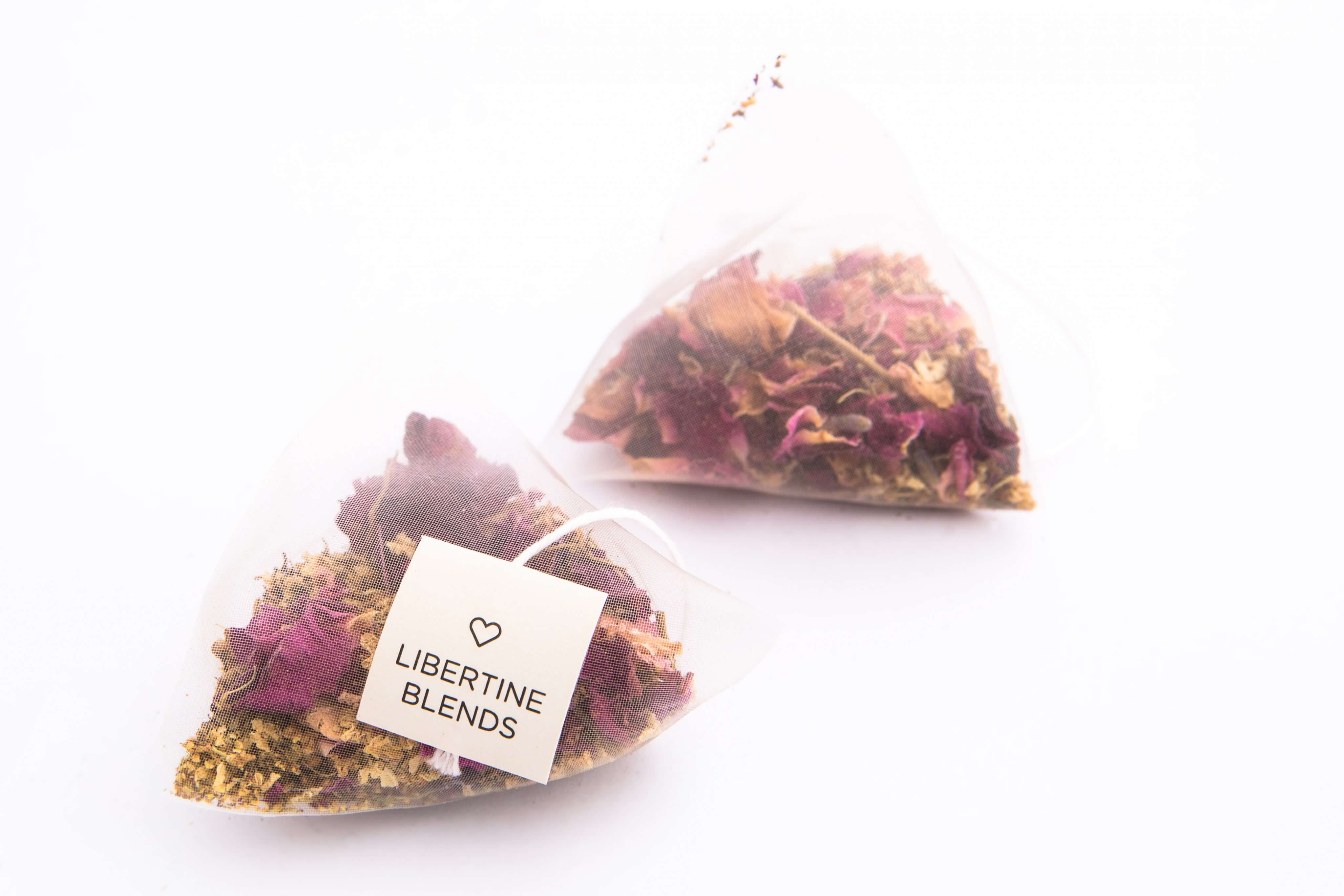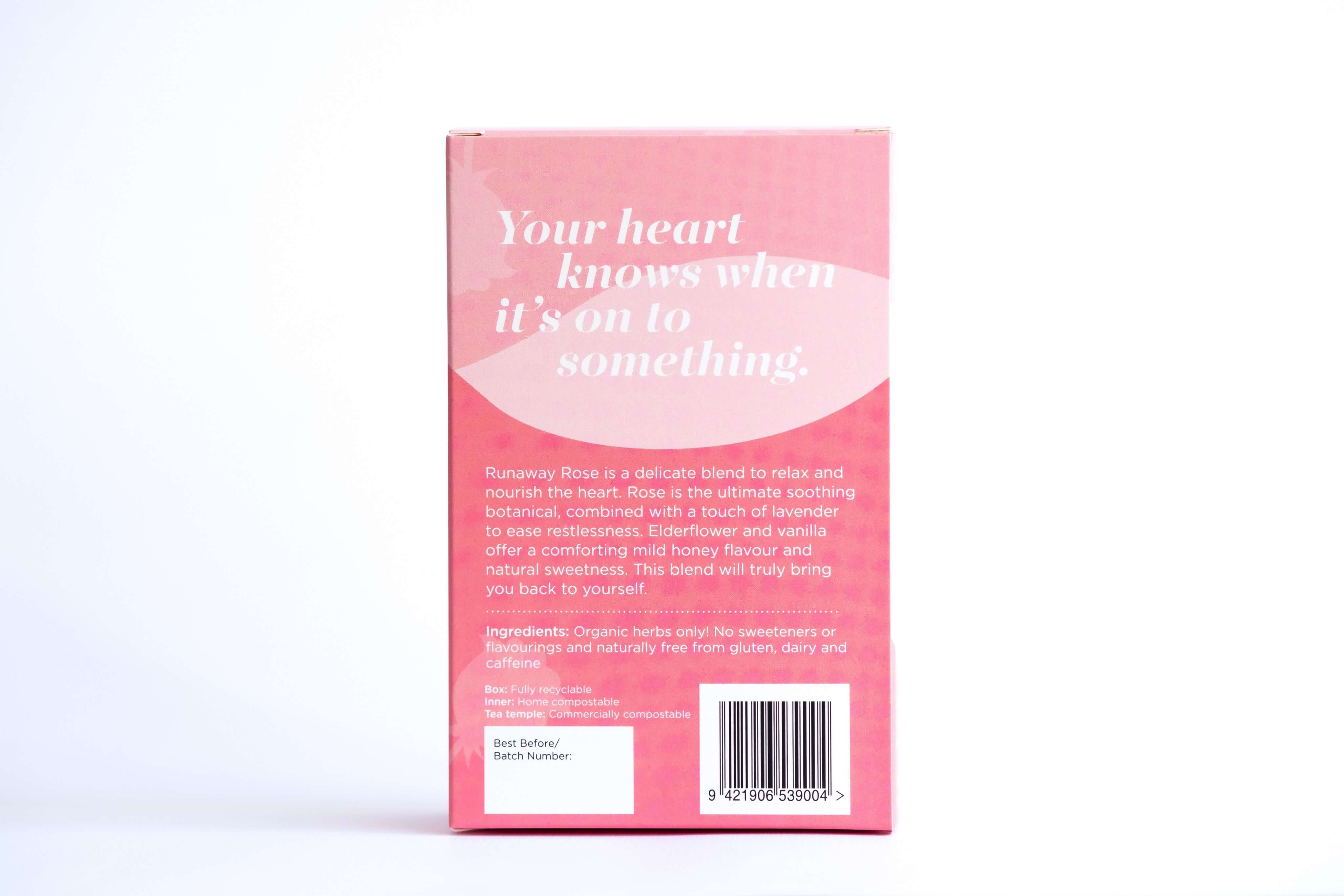 Tea Bag Pack - Runaway - Nourishing
Libertine Blends Code: LB001
$19.99
NZD
Approx $12.72
USD
or 4 payments of $5.00 with
Learn More
Rose is the ultimate soothing botanical, combined with a tiny touch of lavender to ease restlessness and lower the heart rate. Elderflower and vanilla offer a comforting mildly honey flavour and natural sweetness. Runaway Rose is designed to relax and calm the heart. This blend will truly bring you back to yourself..
Suggestion on best time to drink Lovely in the afternoon in a quiet moment, or before bed for a dreamy end to the day. During times of high emotion this blend is a natural, nourishing comfort. Runaway Rose is especially suitable during pregnancy and for new parents. Blended in New Zealand from organic and wildcrafted herbs. Contains no caffeine, gluten, dairy, sweeteners or flavourings.
About Temples Loose leaf tea is generously portioned into tea temples. Tea temples allow excellent infusion for optimum flavour and let our beautiful blends shine through as you can see the herbs, spices and premium quality tea. They are made of cornstarch and are commercially compostable. Perfect for busy moments or to take to work. Makes a giant cup or medium pots.
About Libertine Blends Jacqui Wales started Libertine Blends in 2014 by blending delicious, organic tea – the kind that made her feel great and tasted delicious, the kind of tea she wanted to share with her family, enjoy in a cafe and gift to friends. She wanted to build a brand that was about more than tea, it was about nourishing yourself, and having the energy to see the joy in every day. Beautiful tea range Made in NZ.