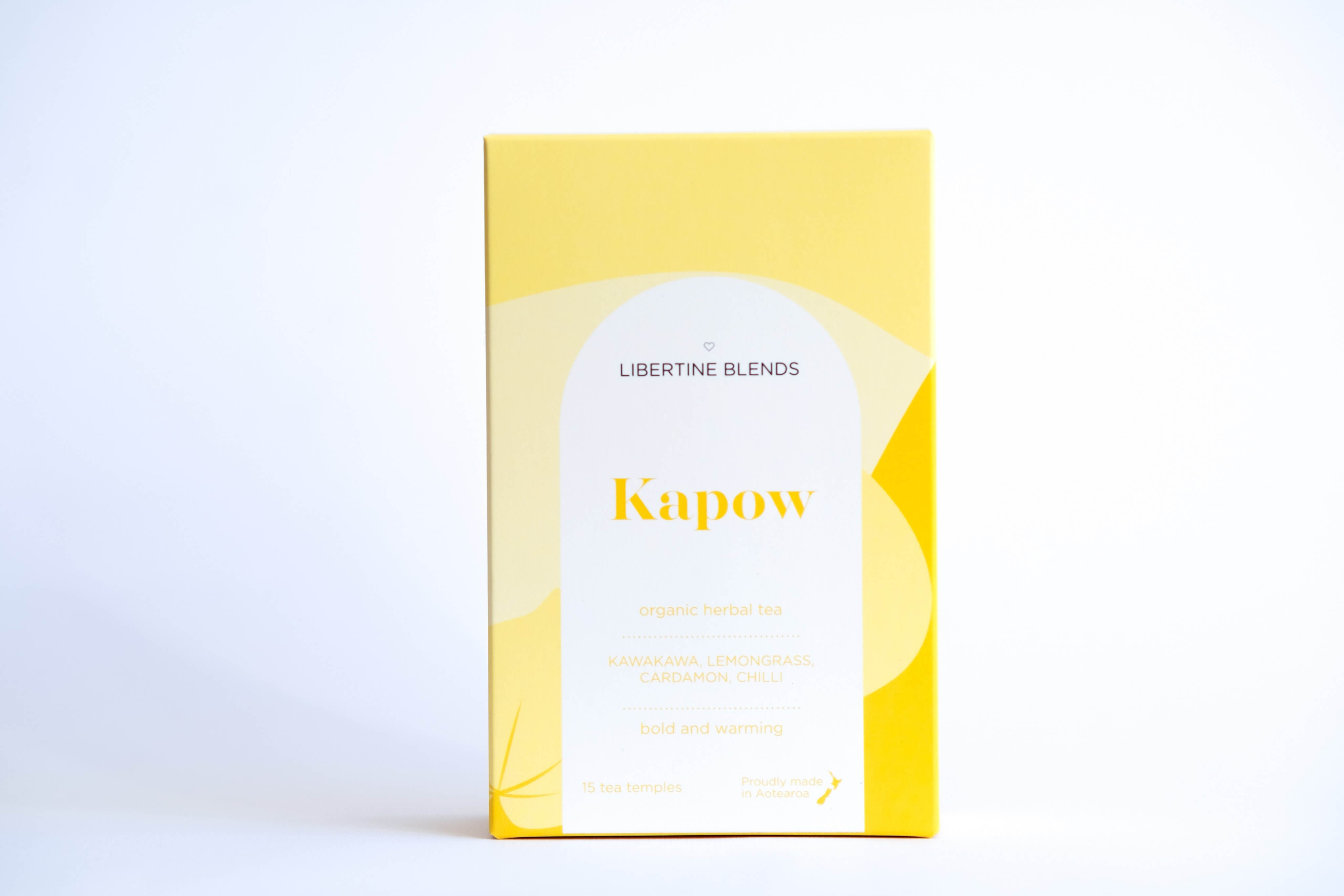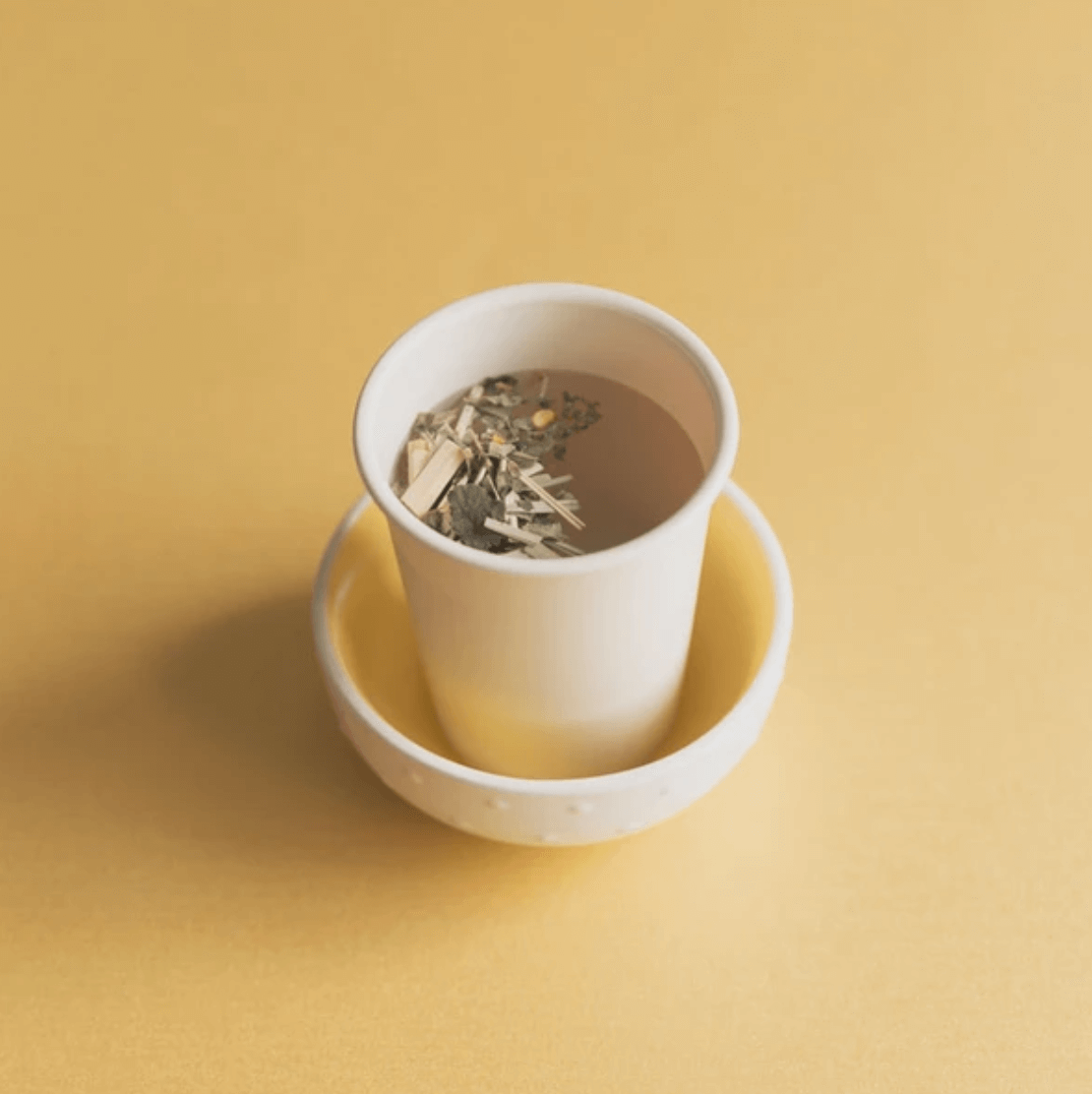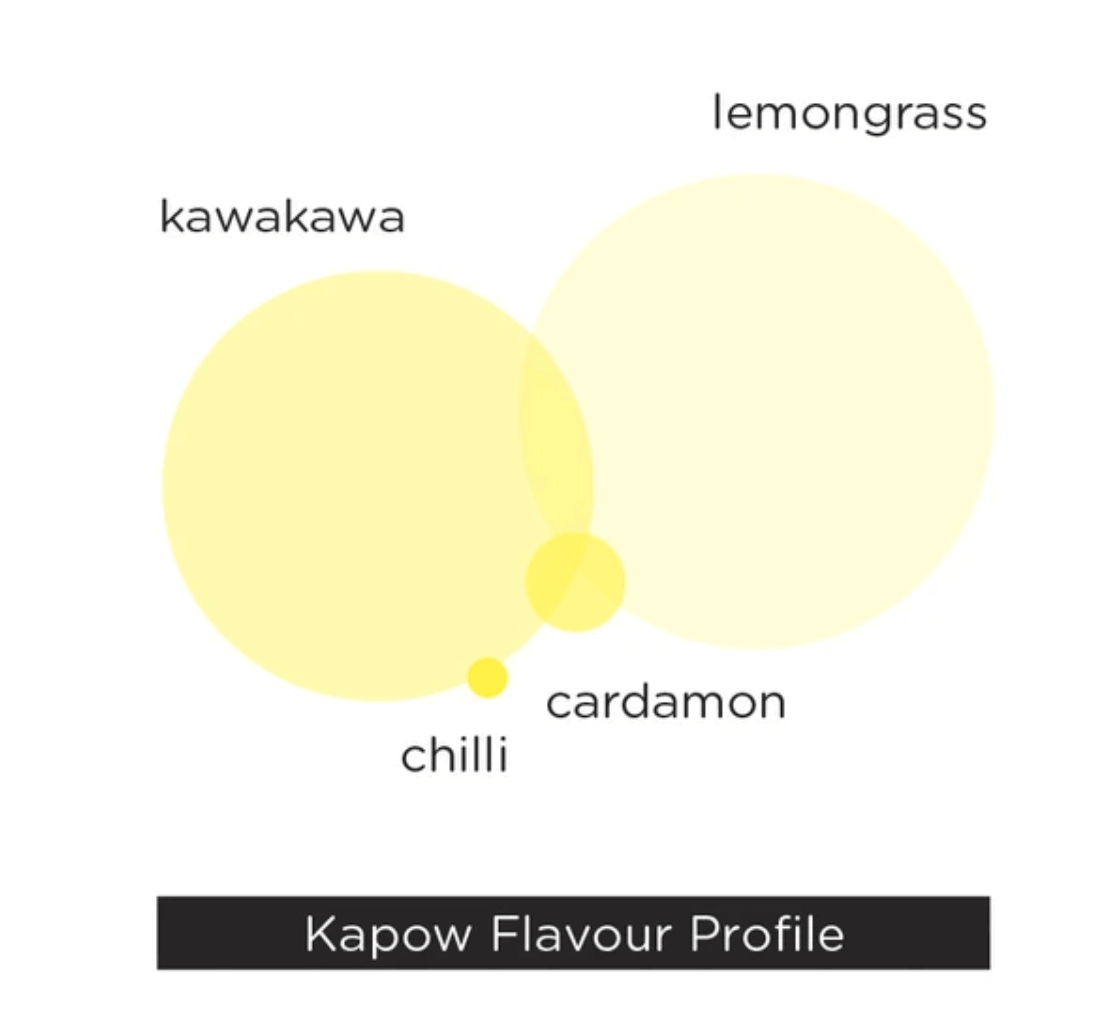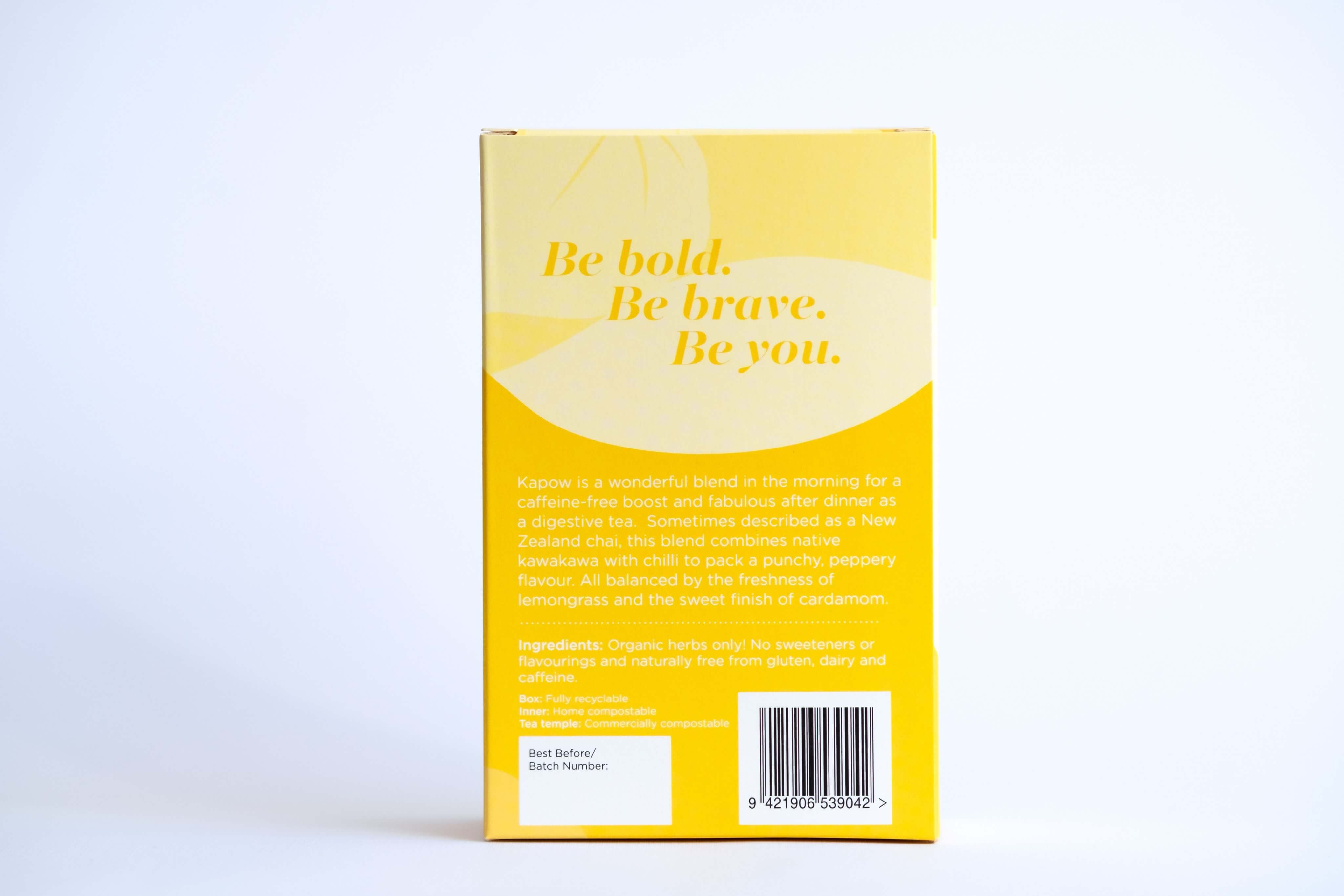 Tea Bag Pack - Kapow - Bold & Warming
Libertine Blends Code: LB005
$19.99
NZD
Approx $12.47
USD
or 4 payments of $5.00 with
Learn More
This is a bold and warming blend with native kawakawa and chilli leading with a punchy, peppery flavour. The blend is balanced by the freshness of lemongrass and the rounded sweet finish of fragrant cardamon. 
Sometimes described as a New Zealand chai, this blend combines herbs to strengthen digestion and help improve circulation. Antibacterial, and antiviral properties help sustain good health. 
Suggestion on best time to drink
A wonderful blend in the morning for caffeine-free boost to your day, and after a meal to support digestion. Infuse a strong cup when you are feeling a chill, to ease a sore throat or need an energising pick me up.
About Temples
Loose leaf tea is generously portioned into tea temples. Tea temples allow excellent infusion for optimum flavour and let our beautiful blends shine through as you can see the herbs, spices and premium quality tea. They are made of cornstarch and are commercially compostable. Perfect for busy moments or to take to work. Makes a giant cup or medium pots.
About Libertine Blends
Jacqui Wales started Libertine Blends in 2014 by blending delicious, organic tea – the kind that made her feel great and tasted delicious, the kind of tea she wanted to share with her family, enjoy in a cafe and gift to friends. She wanted to build a brand that was about more than tea, it was about nourishing yourself, and having the energy to see the joy in every day. Beautiful tea range Made in NZ.