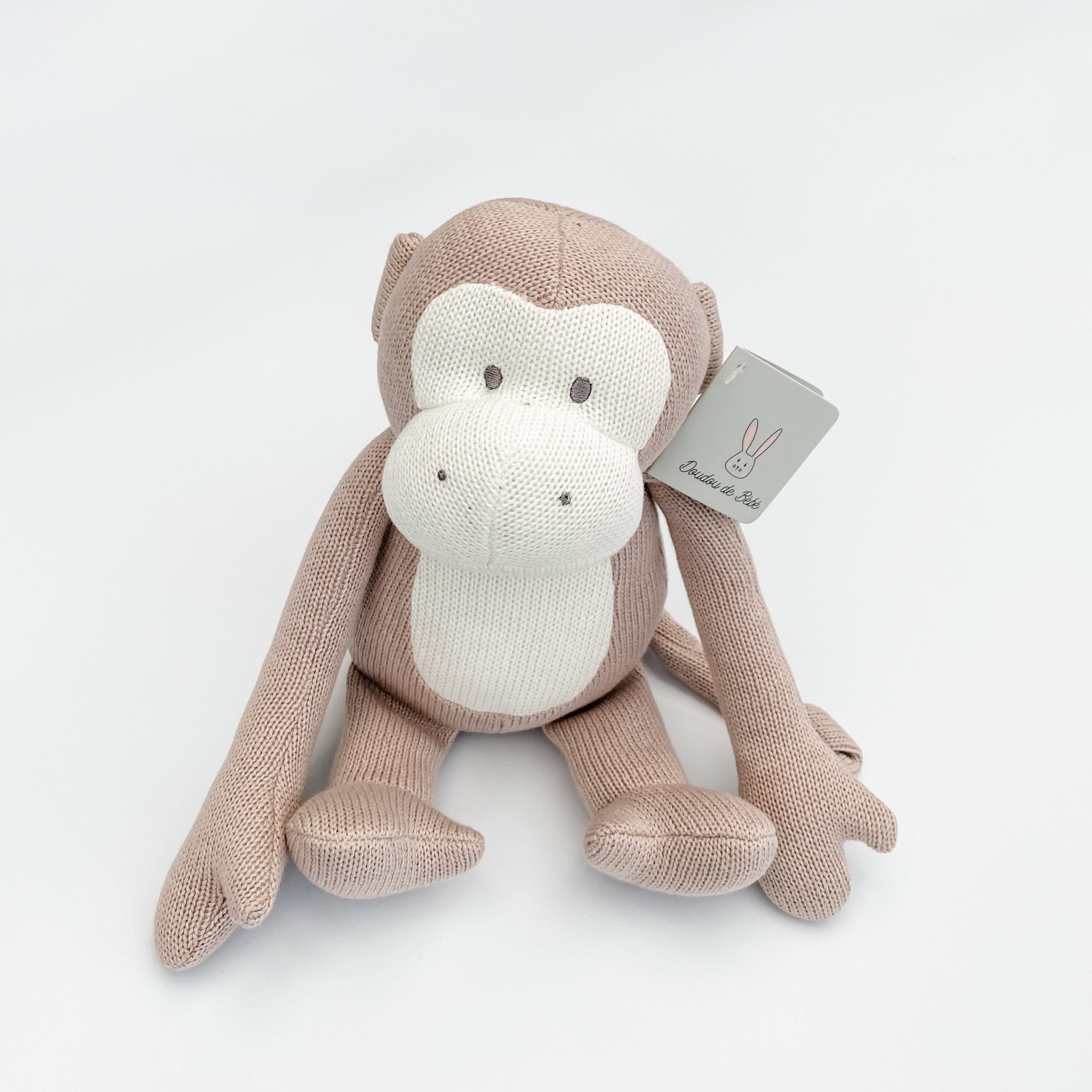 Monkey Soft Toy | Taupe
Landmark Code: LMNB547
$34.99
NZD
Approx $21.83
USD
or 4 payments of $8.75 with
Learn More
This monkey soft toy is super cute and snuggly. Taupe - grey/brown in colour. Cute little gift for a baby girl or boy.

Suitable for 0+ Months.

Size: 20cm

About Doudou de Bebe
Developed with baby's comfort in mind. Loosely translating to "baby's favourite", we have created a range of adorable plush, soft toys and the most comforting comforters for your precious one. Crafted from the softest fabrics. Each creation is imagined by talented, creative designers who are as passionate about your baby's well-being as you are. We are sure that your selection will quickly become baby's favourite and will help them to sleep, comfort, reassure and sooth them for many years to come.