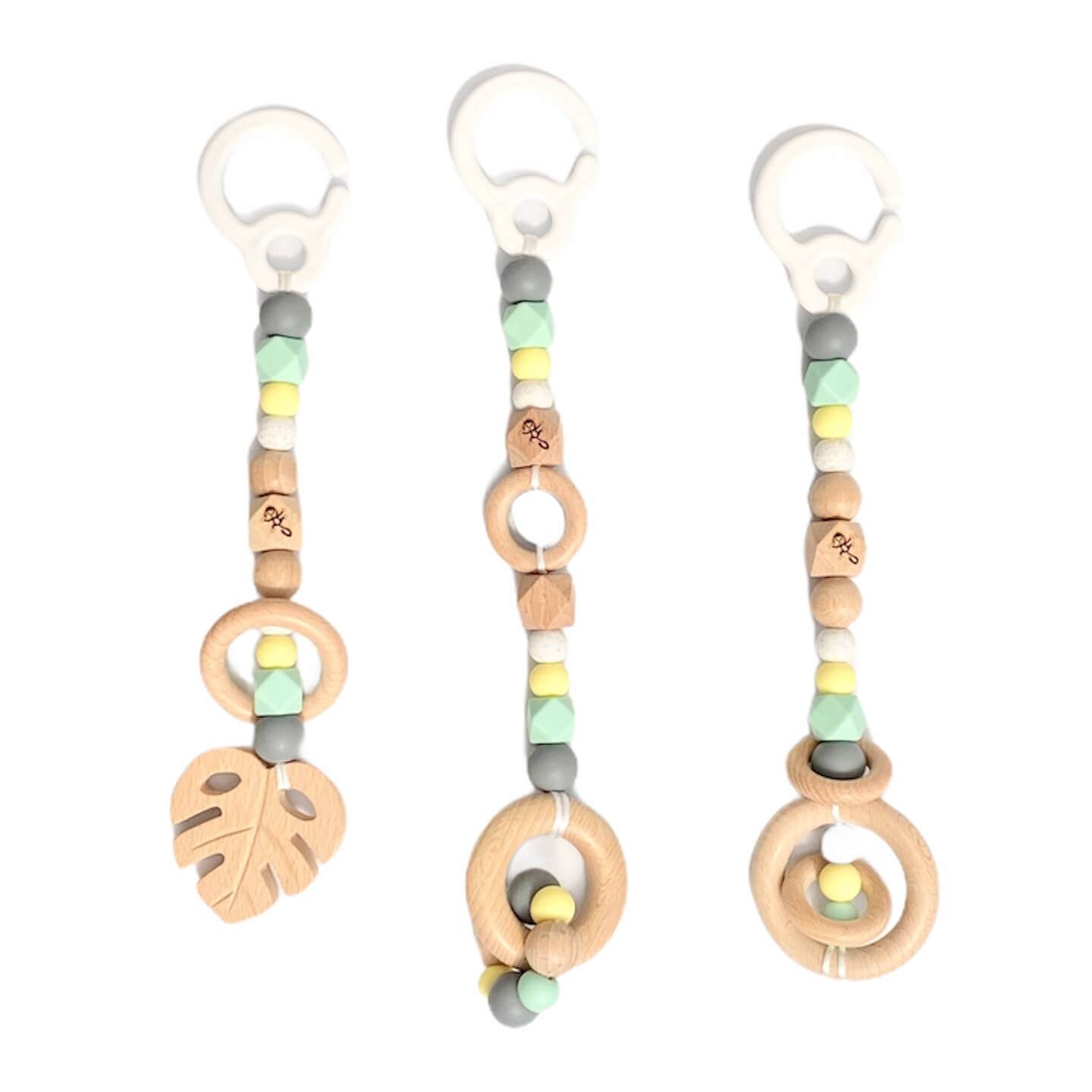 Gym Toy Sets | Butter Mint | NZ Made
Nik Nax Code: NN0011
$64.99
NZD
Approx $45.83
USD
or 4 payments of $16.25 with
Learn More
Handmade gorgeous Gym Toys from Nik Nax. Get 3 lengths of toys that you can hang from anywhere - pram or capsule, to provide your young one with a sensory experience anywhere they are.
The toys measure approximately 30cm in length. This set features food grade silicone beads in Butter Yellow, Mint Green, Grey, Spotty White and natural Beech wood, providing a range of different textures, shapes and movable parts to keep your young one entertained. These are perfect for developing hand-eye coordination, gross and fine motor skills. Suitable for 3+ Months.
Available in other colours too - 
Mustard Tui
,
Black Marble
, 
Merlot Pink
.

These toys are handmade in New Zealand and safety tested with compliance AS/NZ 8124-1:2016.
The toys can be easily washed in warm water.
Review:
"We ordered our son the butter mint play gym toys... they are such great quality, awesome colours and we're sent really fast! Our son stares at his play gym toys for ages while I clean the house it's such a huge help!"
From Danielle - December 2020