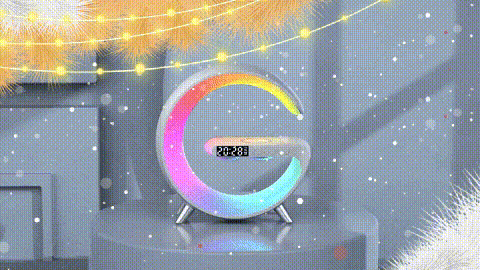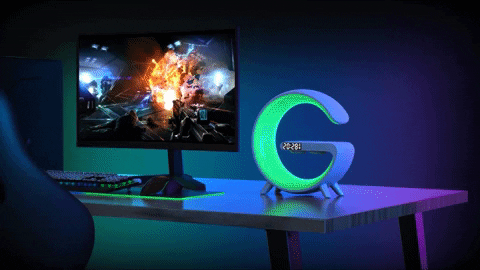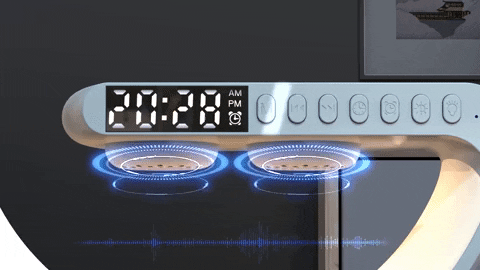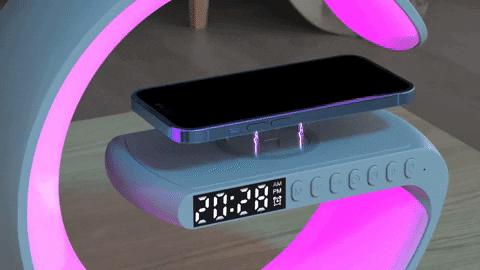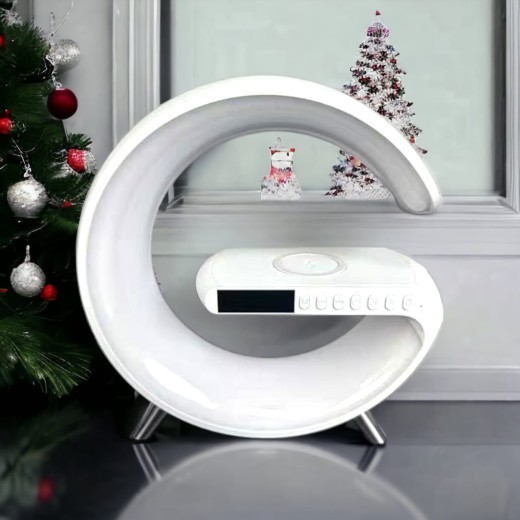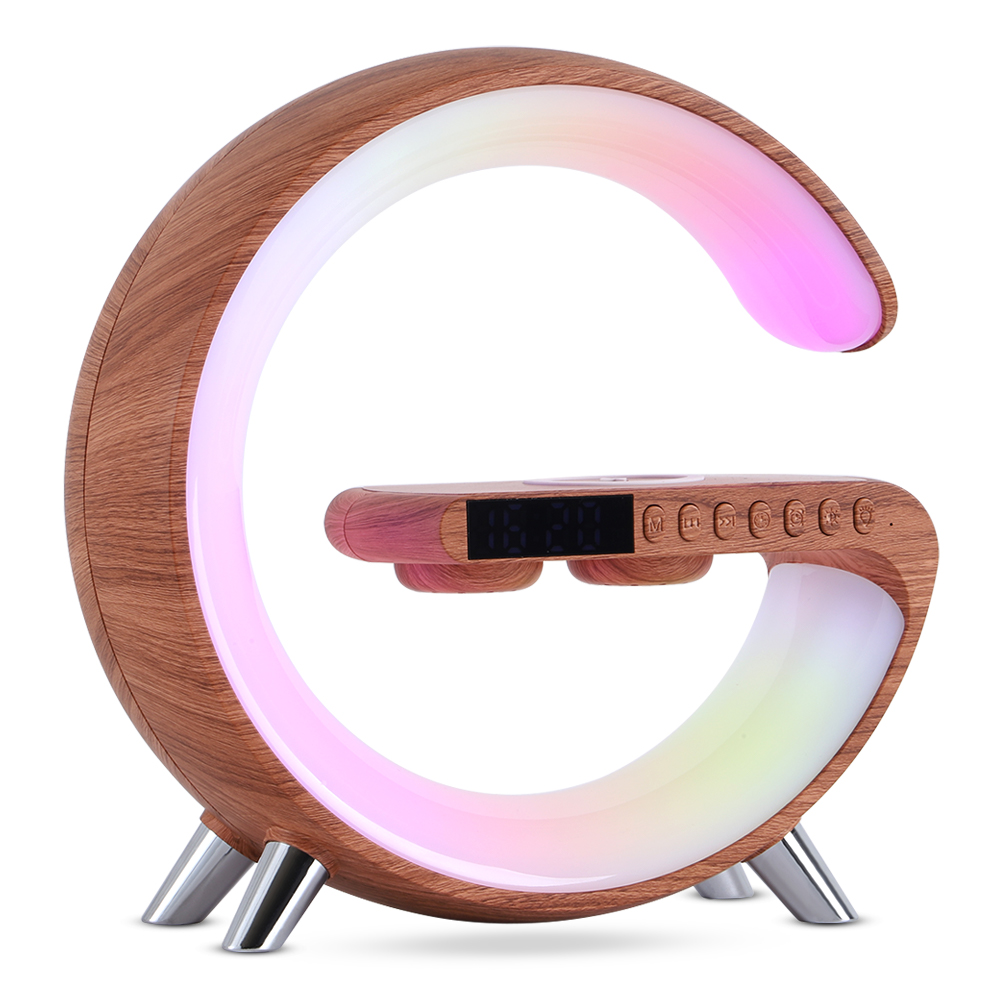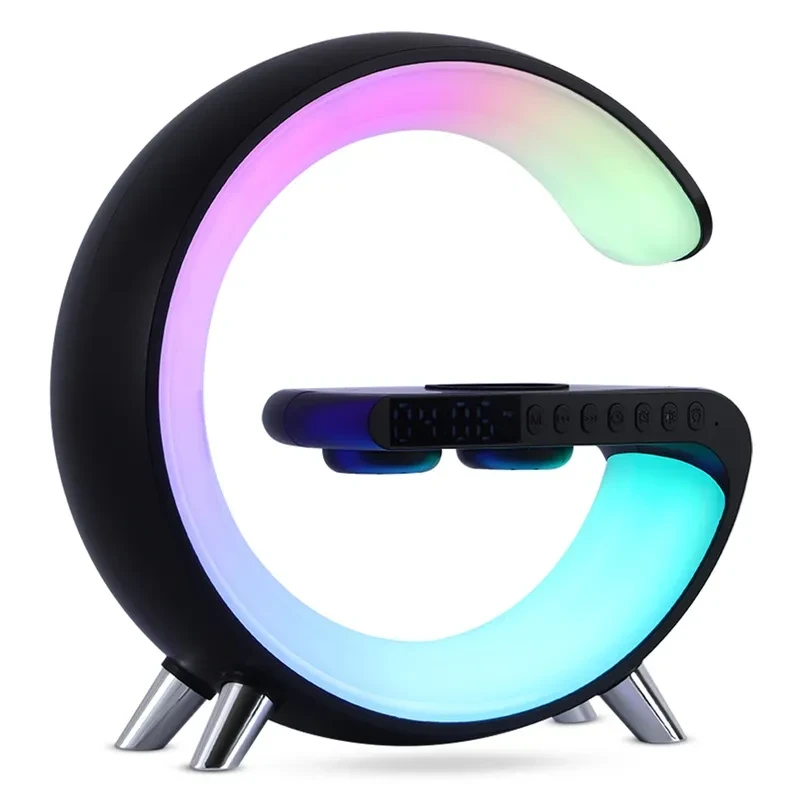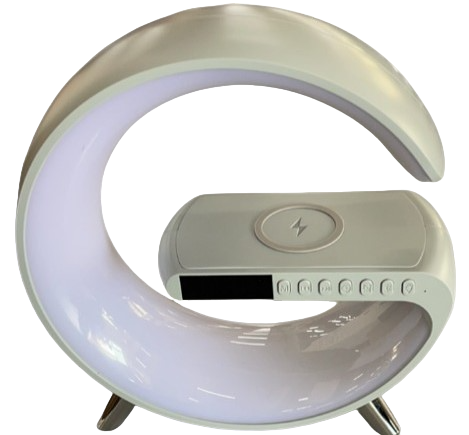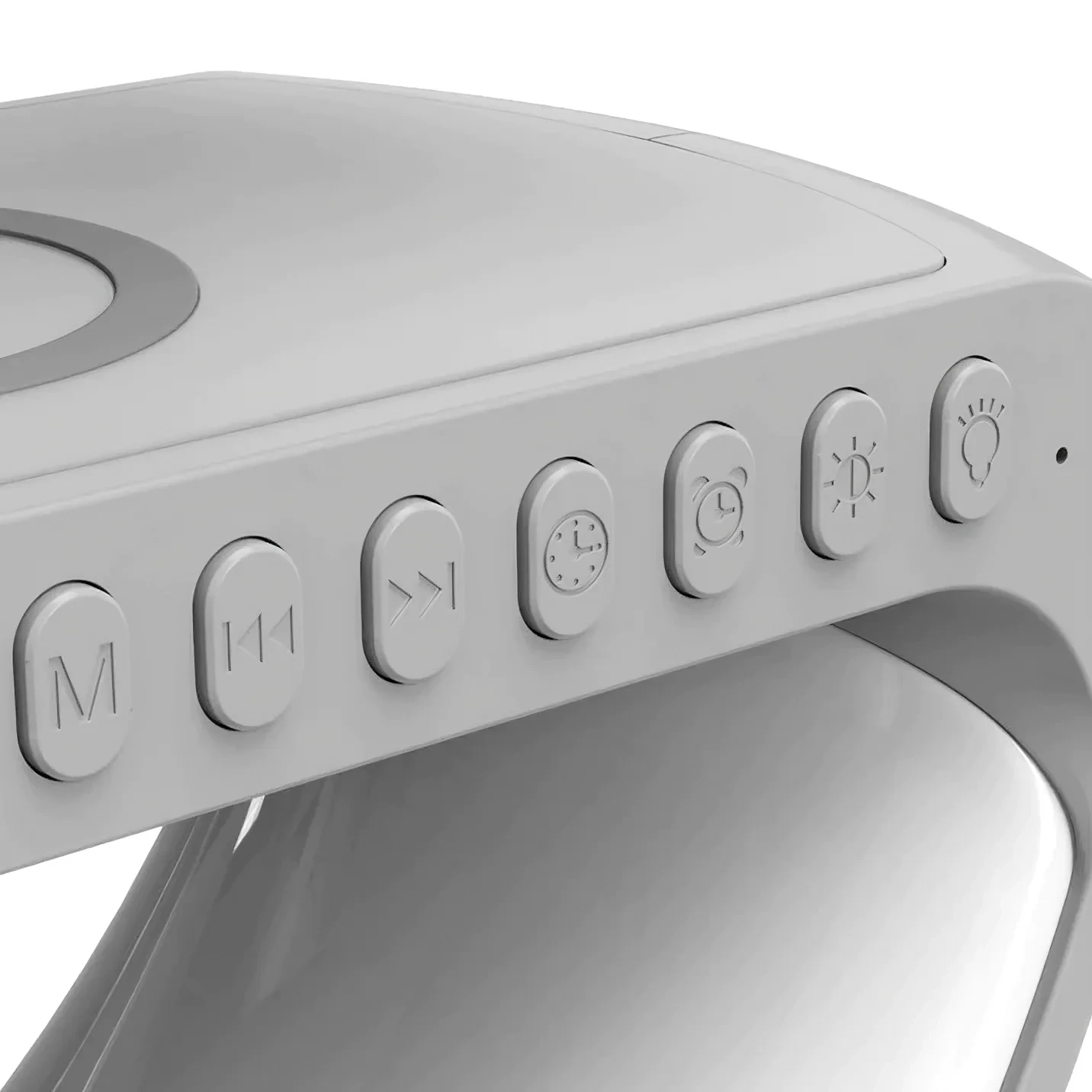 GiftTree NZ | G-Spot Sale Ends This Week
Gift Tree Code: WIRELESS-APP
$79.98

NZD


Approx $49.33

USD
Normally: $159.99
G SPOT only: $80.01 off
Normally: $159.99
or 4 payments of $20.00 with
Learn More
G-Spot brings ambience and functionality, wherever you need it! & Multiple Lighting modes. Sale Ends This Week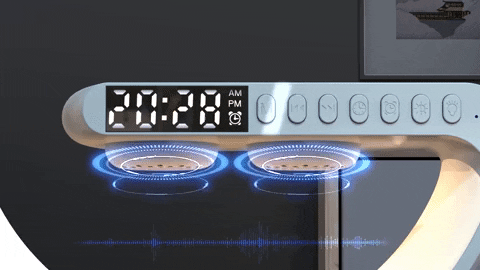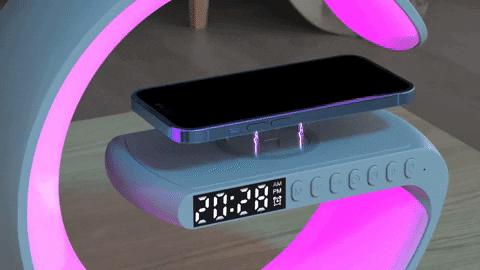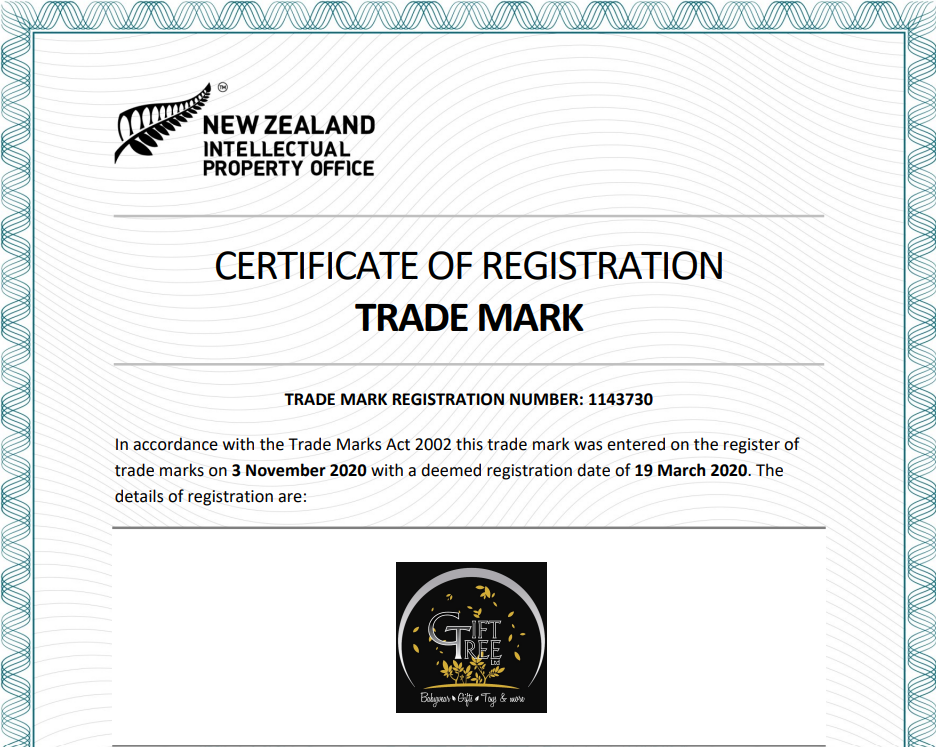 We are the exclusive distributor of the genuine G-Spot, proven by our unique Light Grey (Latest Model), Wood (New Arrival), Black, and White editions. Trust the Original G-Spot vs. Non-original
Functions:
App Controlled
Dimmable Light
Alarm Clock (Dual Alarms)
Bluetooth Speaker
Intelligent Voice Activated Adjustments
15W Fast Charger
Sunrise Simulation Wake Up Light
Sound Machine (8 Nature Sounds)
Answer Phone Calls
Colour Changing (265 RGB Lightening Modes)
360 Surround Sound
Available in Black, White or Light Grey at a premium(Latest model)and Wood Colour (New Arrival)
Size: 22.5 * 8.2 * 23
Are you expecting a Brown Paper Parcel?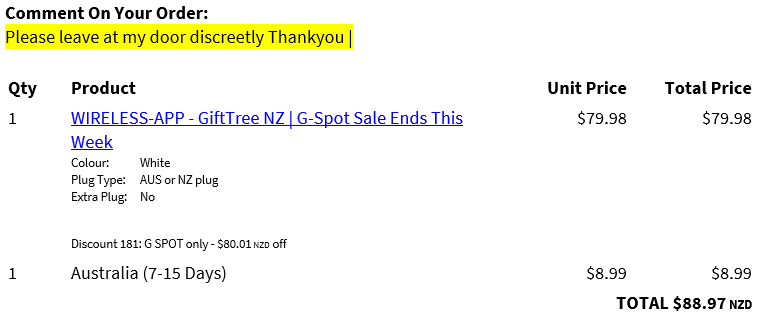 We're a proud local small NZ business


Urgent Warning from Gift Tree NZ
Be aware of scam attacks! We actively advertise online and encounter scammers frequently. Be cautious, especially regarding deceptive websites advertising online promoting Christmas deals.
Identifying Legitimate Companies:
Visible Facebook Reviews: Genuine companies have customer reviews on Facebook, while deceptive ones often hide them.
Unrealistic Pricing: Extremely low prices can be a trap, where your personal data is the actual target.
Shop Locally: Purchasing from local New Zealand or Australian companies provides more consumer protection.
Safety Tips:
Stay Vigilant Against Scam Links: Like many e-commerce businesses, we're frequently targeted by scammers.
Ignore False Claims & Forum Invites: Genuine feedback comes via reviews. Forums may have malware.
Note: Our clean Facebook record reflects our integrity.
Caution: Forum Discussion Invites May Contain Malware. Such links risk your device's security and personal data, including passwords and finances.
Don't Respond to Suspicious Emails or Messages: They might be scam attempts.
Malware Risk in Unsolicited Links: Clicking on scam links can install malware on your device, compromising your security and privacy.
Purchase Directly From GiftTree NZ: This ensures genuine products and safety from scams.
Contact Us for Any Doubts: We're here to assist and provide correct information.
The Original G Spot: high-quality with a 16 million color app, full-size, and tailored for Australia/New Zealand, or a low-quality, mini-sized imitation?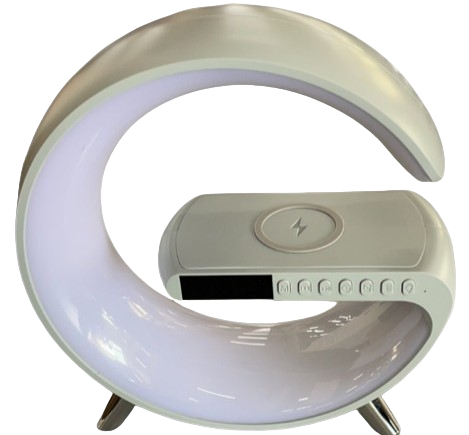 The difference is clear – only the Original offers app control, unique White, Black, Wood and light grey colours, and the correct plug design. Imitations lack these essential features. Advertised with a larger size, they often turn out smaller upon purchase. These imitations lack app control and the correct plug, as evident in their reviews.
Example of a Non-Original (Copy) Version: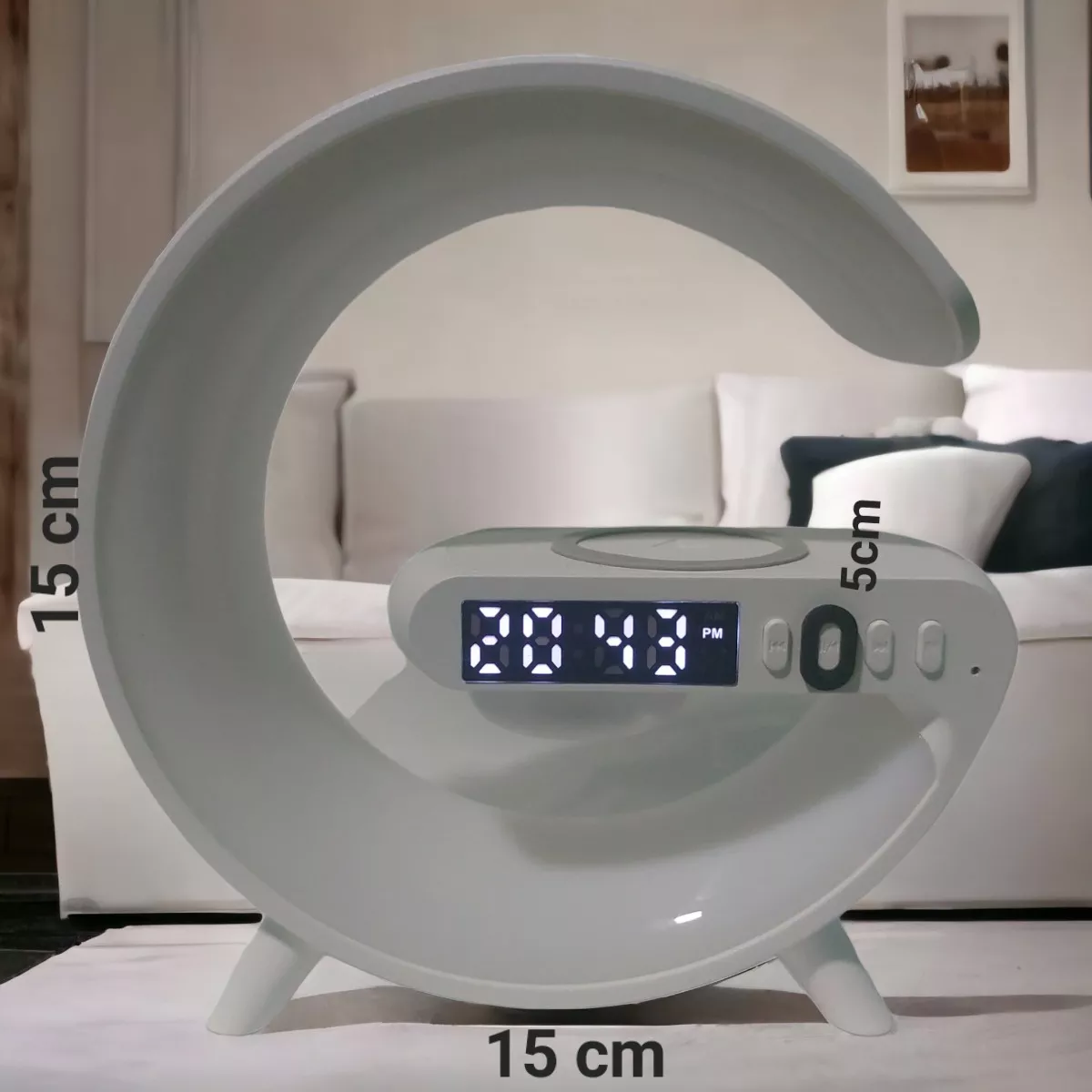 DESPITE THE WARNINGS . They opted for a Non-Original Version, missing key features and the right plugs, despite our warnings. Our product assures quality; devices under $84.99 usually lack the necessary components, making them ineffective. App control and the proper plug justify our device's value. You got what you paid for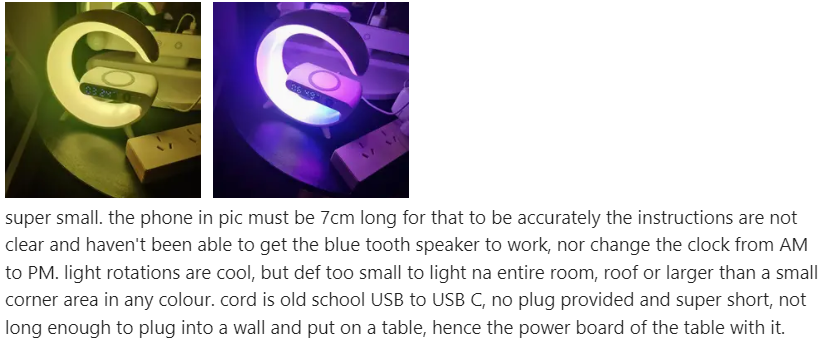 NON-ORIGINALS: wrong or no plugs, just USB, no app control, mini size, often dead on arrival.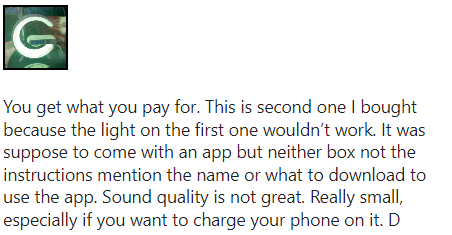 If you choose a copy, you're compromising on build quality and essentially wasting your money.

"From the owner of Gift Tree NZ: 'No one has ever regretted buying quality.'"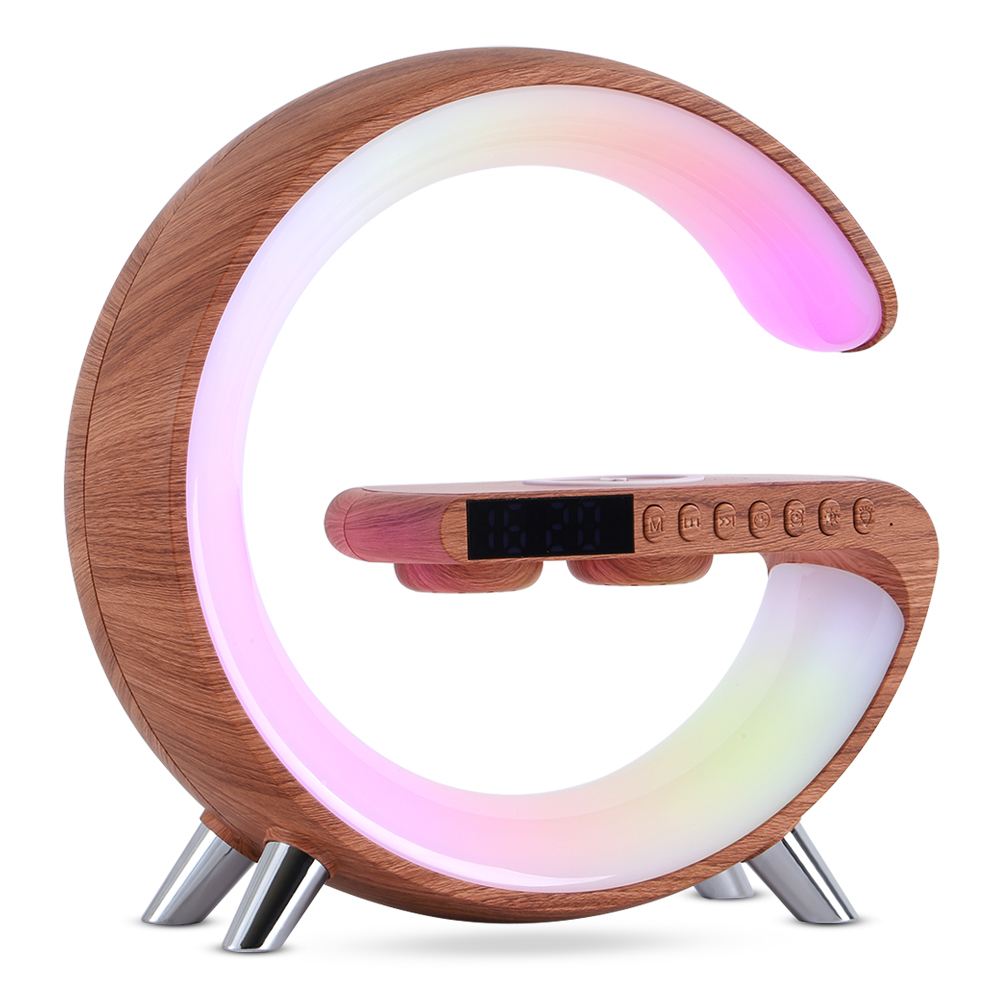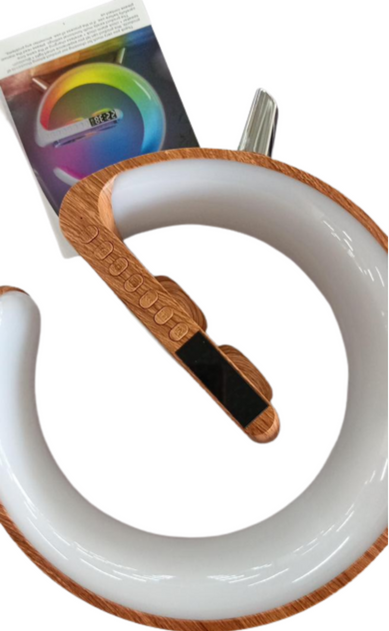 Benefits:
Unified Functionality: The G-Spot is an emblem of innovation, combining a lamp, Bluetooth speaker, wireless charger, and an alarm clock into a singular sophisticated design.
Ambiance Mastery: With its ability to project 16 million colors, it can define the mood of any setting.
Ease of Use: The 'HappyLighting' app ensures that managing the device remains intuitive.
Artistry and Durability: Its unique color variants, particularly the notable wood finish, attest to its impeccable craftsmanship.
Safety First: Over-charging protection keeps your devices safeguarded.
Soundscapes: Experience 360° surround sound that engulfs the listener.
Personalized Mornings: Customizable alarms with nature sounds and a simulated sunrise promise a serene awakening.
Enduring Excellence: Premium materials combined with state-of-the-art technology ensure durability.
By supporting our business, you're championing small businesses both in New Zealand and Australia, and in turn, uplifting our local communities.
Australians and New Zealanders, you're such beautiful people. If your day isn't going well, we're here to make it better.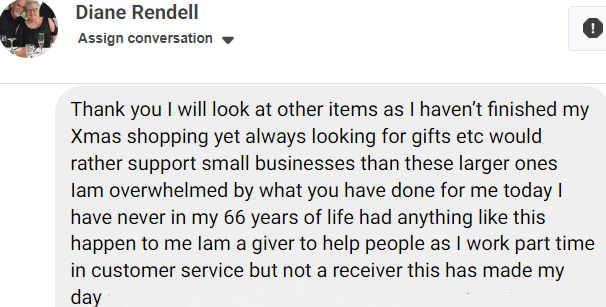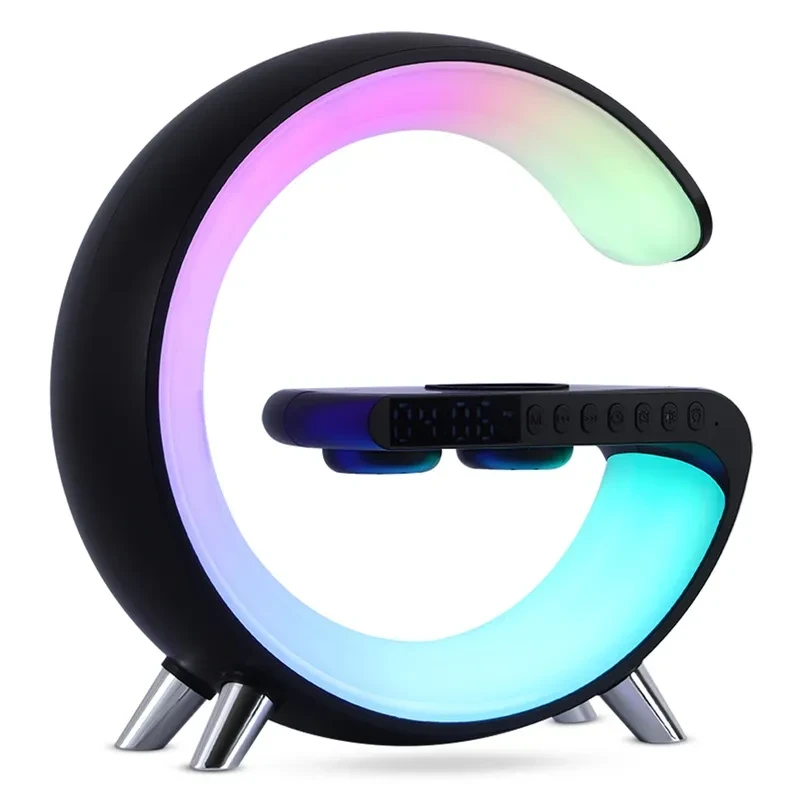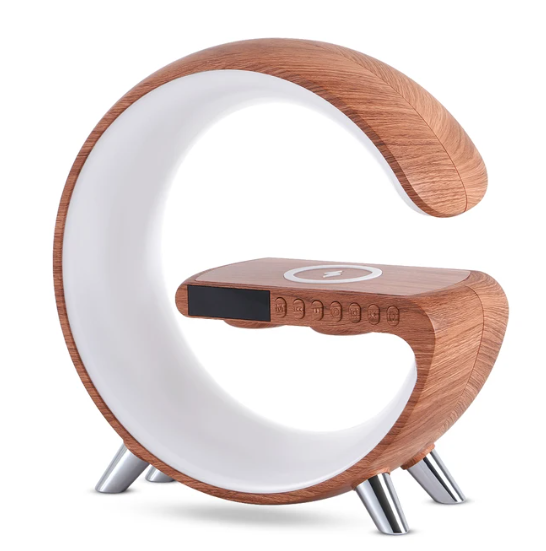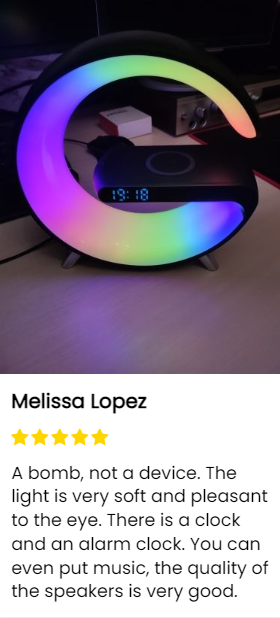 Gifting Potential: This Christmas, envision the G Spot not just as a gift, but as an experience. Whether adding a touch of luxury to evenings, ensuring amazing wake-ups, or delivering rich sound to your ears, the G Spot excels. More than a device, it ignites happiness and excitement, promising mornings imbued with an uplifting ambiance. A topic among friends, it doesn't just light up your room, but also your mood.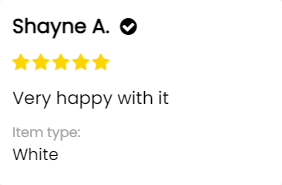 Meet Peter, is a cat lover who cares for 13 abandoned cats in his house. Many people say he looks like Michael Caine.


Recently, someone questioned Peter, expressing surprise at his need to continue working at his age. To this, Peter responded with conviction, "I do this because of my cats." Otherwise, I would have to start a GIVE A LITTLE PAGE.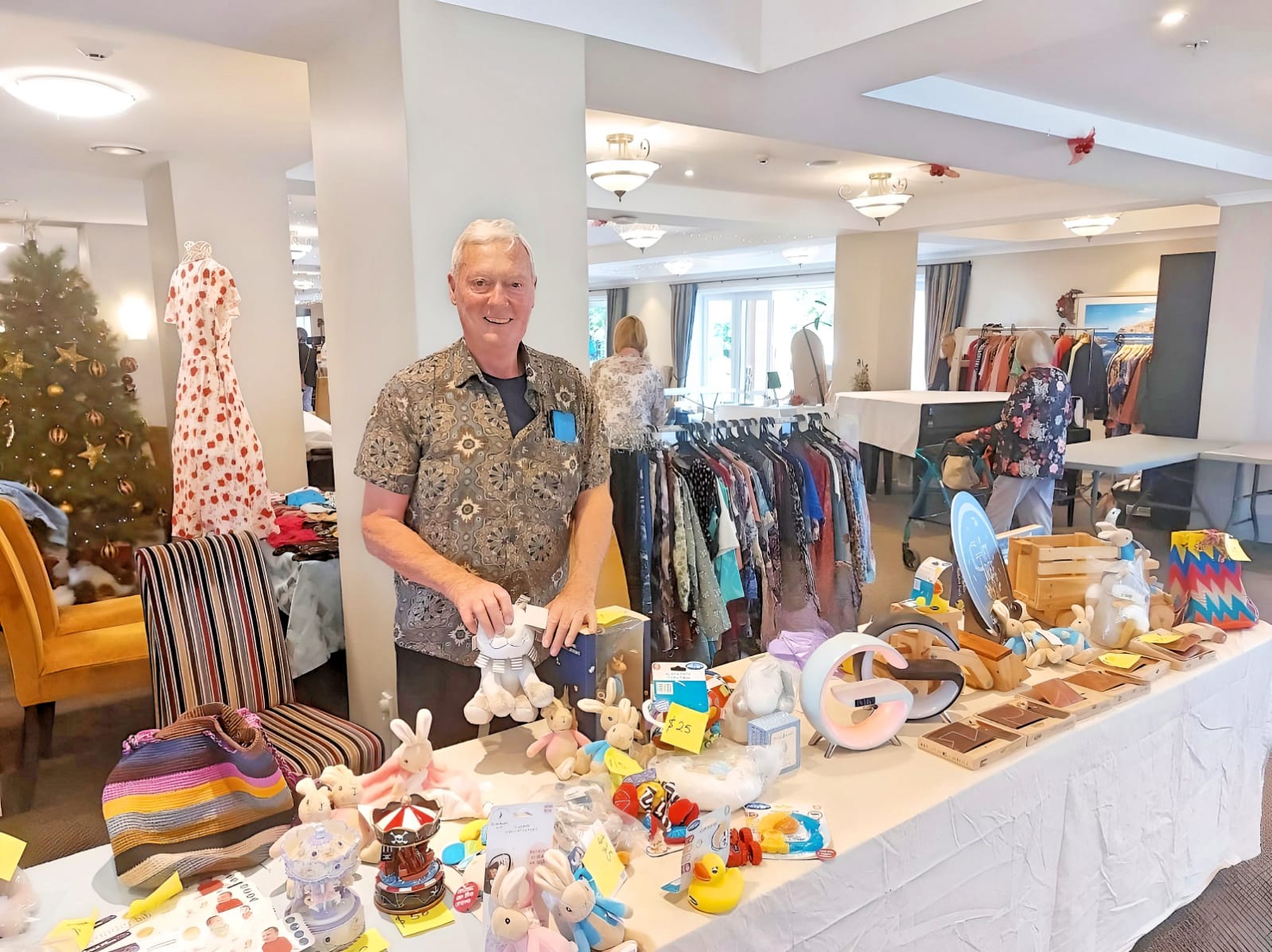 You can shop with confidence, knowing that you're in safe hands with a local business that cares.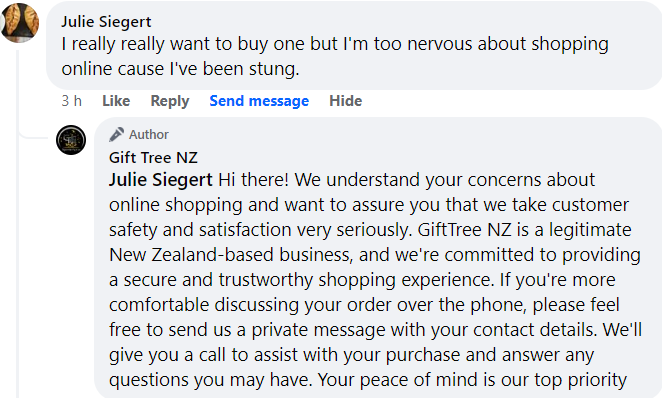 Despite initial doubts due to past online scams, Maria invested $84.99 in the G Spot product, later applauding GiftTree NZ for quality and service on Facebook. We aim to be your trusted choice for the G Spot, ensuring lasting satisfaction even though she missed the sale.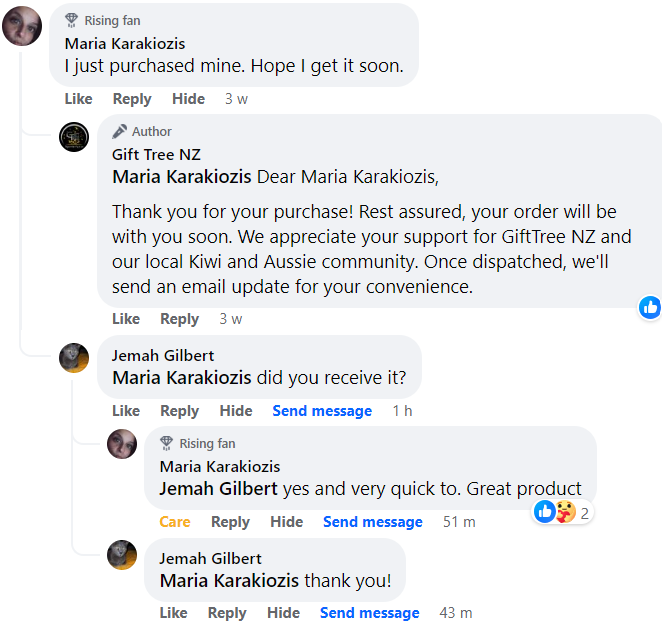 If Mr. Troy says it, certainly it is true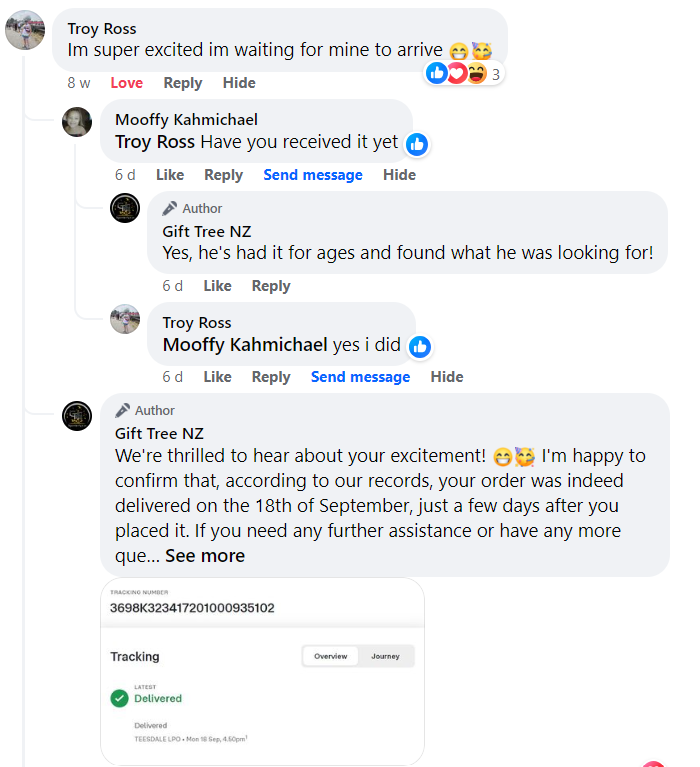 Thank you so much, sweetheart! Wishing you a merry Christmas and a happy New Year too! 🎄


While she is waiting, she wonders where her tree-mendous G spot 🌳⏰📦 is


Christine's gift: WOW! Christine's Christmas gift exceeded expectations🎅🎄🎁 From the owner of GiftTree NZ, a 26-year Qantas Airlines flight attendant, who's seen many places: 'Most don't match pictures, except the Taj Mahal and Vatican City – and the G Spot!'


He said he found the G-Spot. The question now is: will you find yours?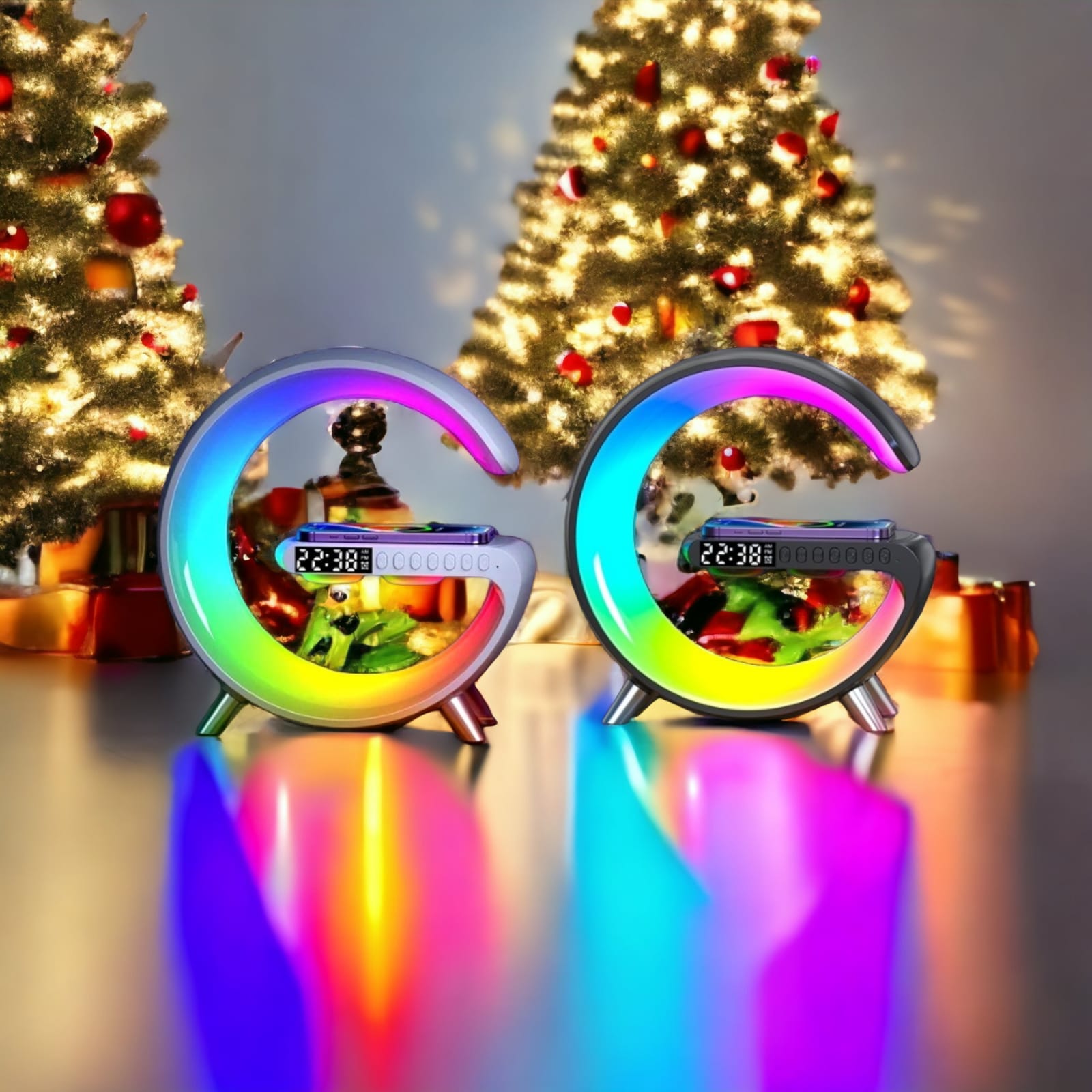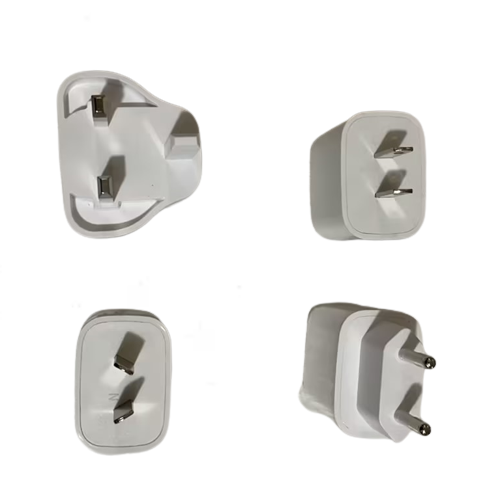 🔌 Important Fact!
For the G Spot's unmatched ability to display up to 16 million colours, it's essential to use ONLY our 15W plug available in Australian or NZ Plug Type; UK , Singapore and The United Arab Emirates (UAE) Plug Type; EU Plug Type; and US Plug Type that only we provide. Other adapters compromise functionality and aren't regionally compatible. But with the wrong plug, you jeopardise not just the device's performance but your investment. Don't be swayed by lesser quality; trust G Spot or risk wasting your money. 🔌💡🚫
See Video Below


Contents:
Atmosphere Lamp x 1
USB cable x 1
NZ or AUS plug | EU plug | US plug | UK plug (Singapore)
Specifications :
LED lamp / 15w Charging station / Bluetooth speaker / Alarm Clock
20 color themes plus dimmer
App control - Happy Lighting
NZ or AUS plug | EU plug | US plug | UK plug (Singapore)
Color themes can change to match the playing music (configuration item)
Wireless charging for all types of phones with QI wireless equipment
Dimmable brightness 0-100%
Bluetooth 5.0
Brightness: 2800 - 6500 K
Size: 225x230x82 mm

Why to invest in the best?

If you find it hard to wake up in the morning when it is dark outside and struggle with feelings of lethargy and brain fog throughout the day - I'd definitely recommend giving a G-Spot Wireless Alarm Charger & Multi-Colour Bluetooth Speaker — 4-in-1 with RGB Night Light a try.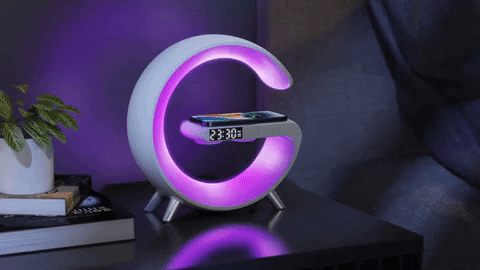 PERFECT DECORATION ALARM CLOCK
The mood light can help you create any mood you want, perfect for bed, bedroom, living room, home, office decoration, it is an ideal gift for birthday, Christmas, New Year, thanks giving and more.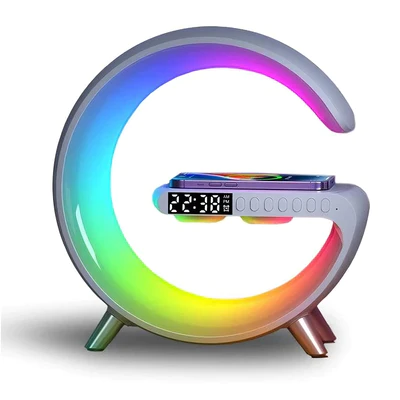 The perfect lamp for those who want quality on their bedside table.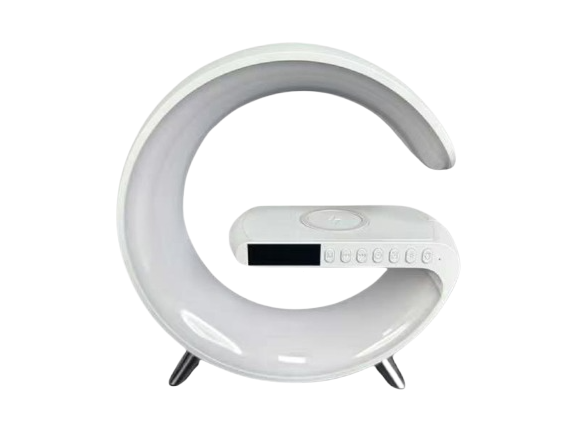 This one is unique and offers many possibilities as well as having a very promising and beautiful color combination that few lamps can offer.

WIRELESS FAST CHARGING
Effortless Charging Process It's easier than ever to charge your phone with the Multi function Wireless Charger Alarm Clock.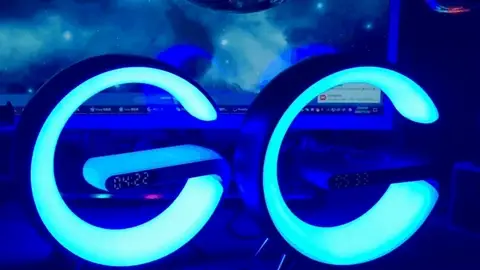 BLUETOOTH SPEAKER
The lights can be changed to the rhythm of the music or adjusted to your liking. Sound quality beyond imagination. 360° Surround sound structure.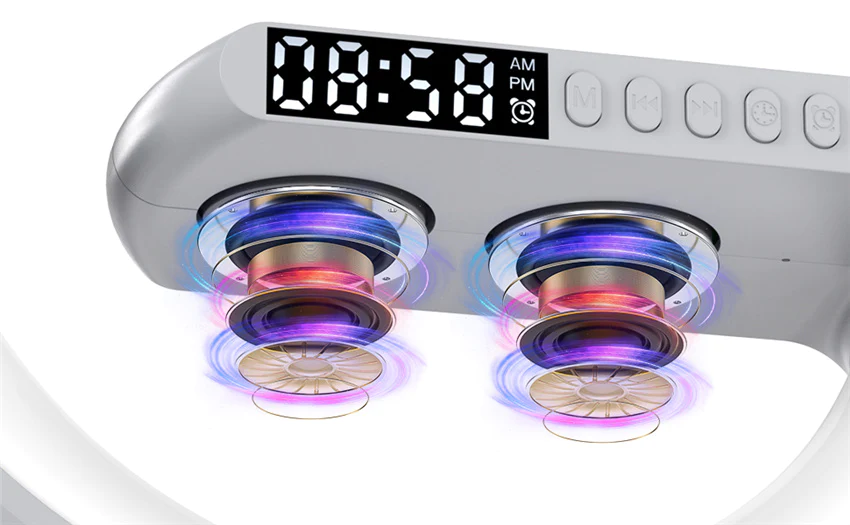 It comes with a charging station and an app control, you can control which nature or environmental sounds you want to wake up to and/or if you want the lamp to resemble a sunrise or even all the colors of the rainbow in one color scheme. You can also customize the lamp by uploading your own audio clips and songs into the app. Of course, it has Bluetooth and a speaker.

ALARM CLOCK LAMP QUALITIES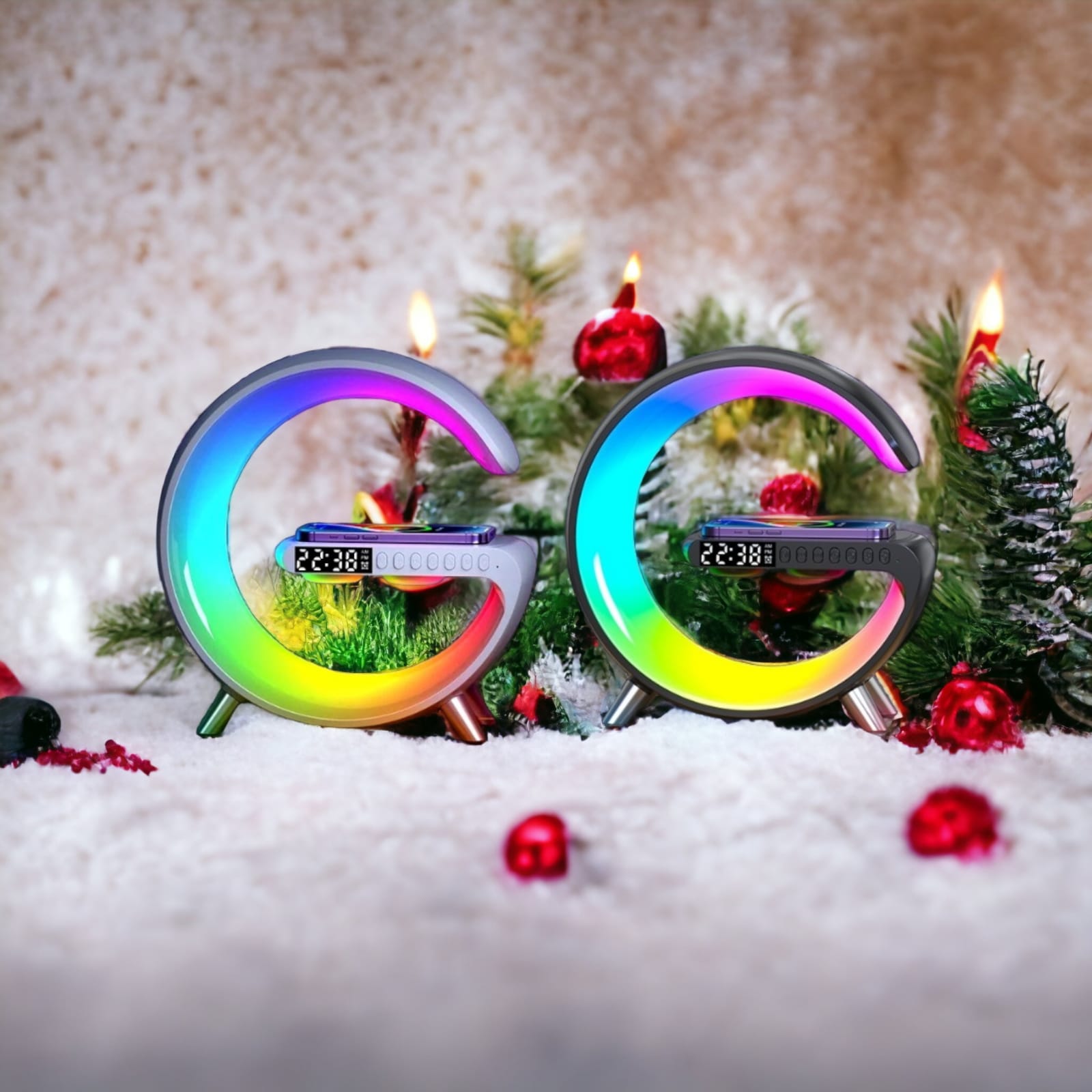 1. Sleep light, sunrise wake-up

2. Light, atmosphere light, bedside lamp, colorful light effect, Bluetooth

3. Audio, clock, alarm clock, 15W wireless charging Click the bulb button to switch 10 light color modes (solid color, two color

4. Racing, three-color racing, seven-color racing), and the remaining 256

5. Modes and 16 million light colors can be adjusted through the link APP
Multifunctional Wireless Charger Alarm Clock Speaker APP Control RGB Night Light Charging Station for Iphone 11 12 13 14 Pro Max Samsung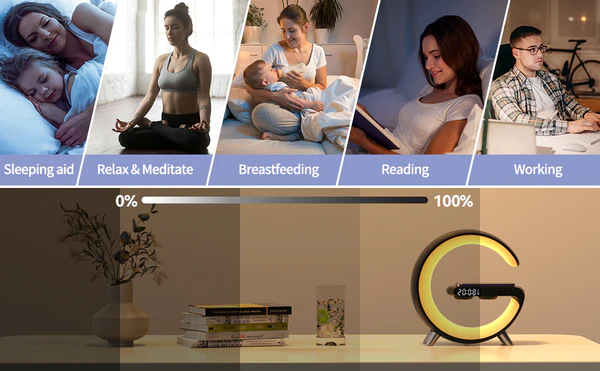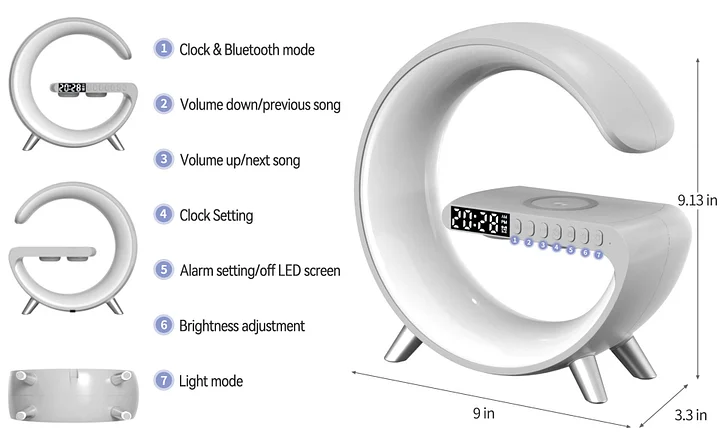 DIMMABLE MOOD LIGHT

Click the bulb button to switch between 10 light color modes. Other 256 modes and 16 million light colors can be adjusted through the APP. The brightness of the light can be adjusted continuously, and the light will gradually brighten or dim. Meet your lighting needs in any scene.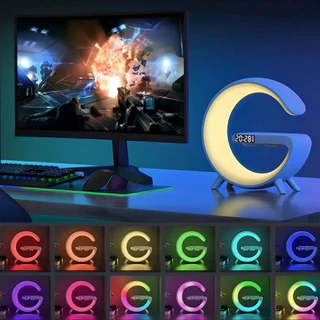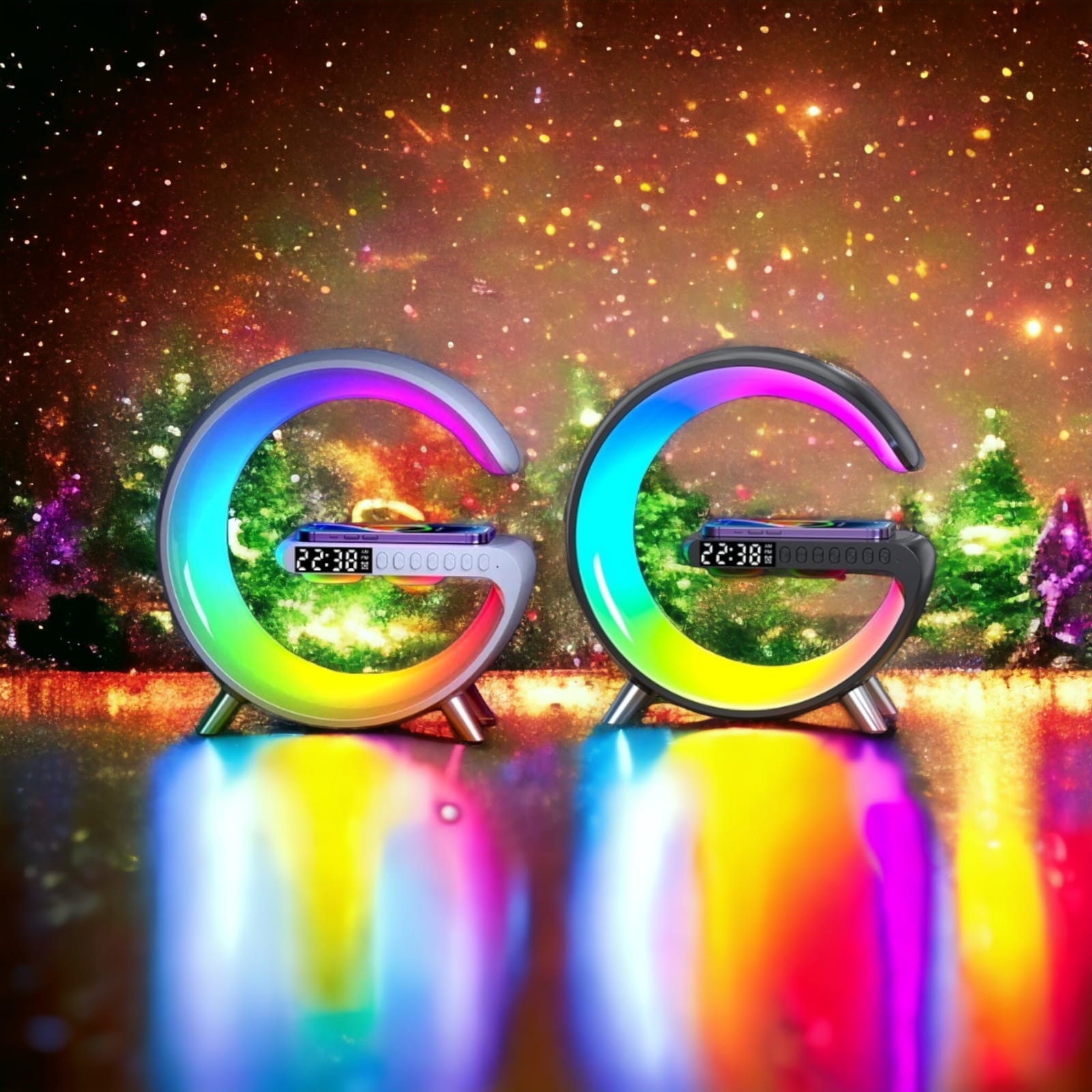 With the app you can change up to 256 color combinations thanks to the 16 million colors available, based on the atmosphere you want to create, set personalized alarm clocks, turn your lamp on or off remotely.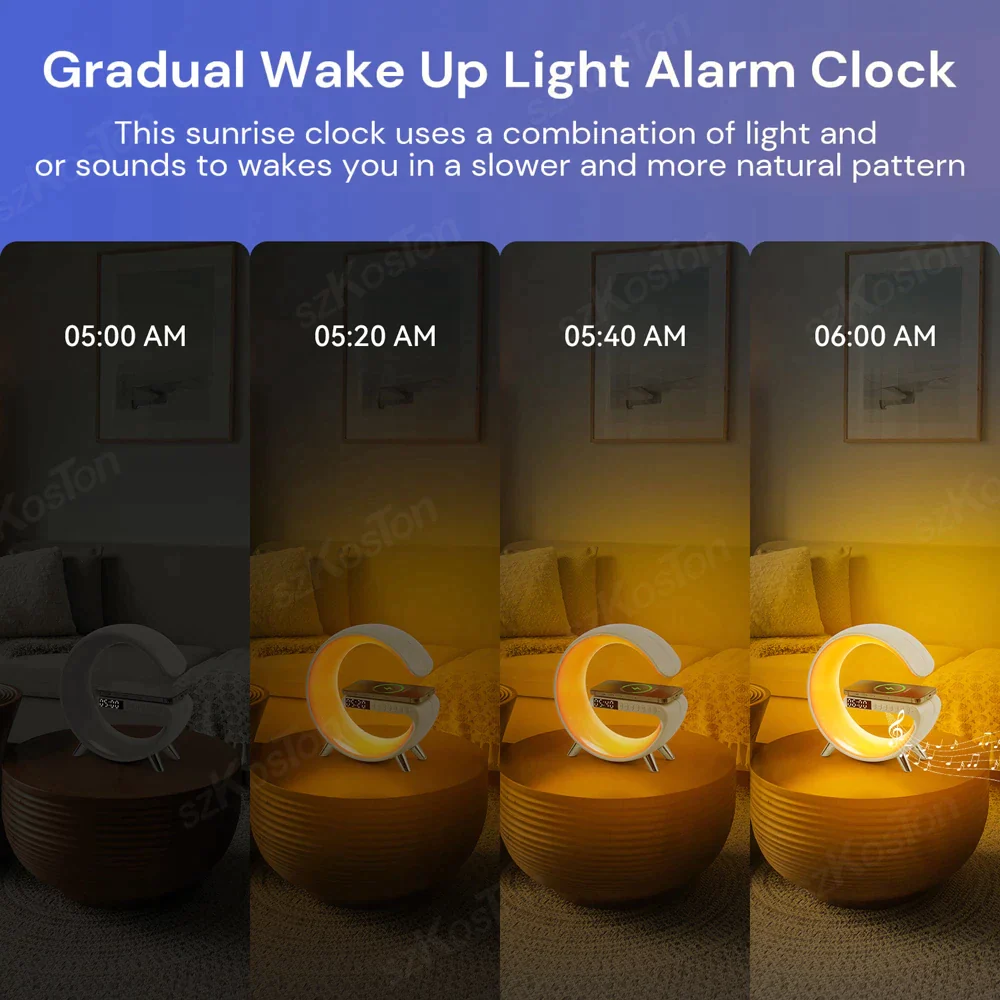 Smart Multifunctional Wireless Charger: Keeps your phone charged and ready for the day with both a 15W wireless charging pad built-in (with over-charging protection) & a 5W USB Type-C output for other mobile devices. Rest easy and wake up fully recharged. Supports all phones that with QI wireless charging technology like iPhone, Samsung.
SLEEP AID LIGHT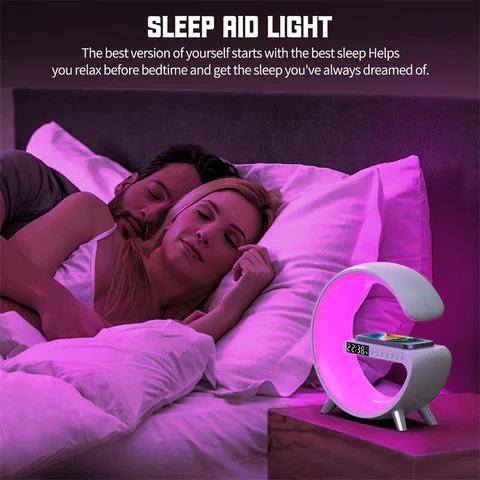 The best version of yourself starts with the best sleep Helps you relax before bedtime and get the sleep you've always dreamed of.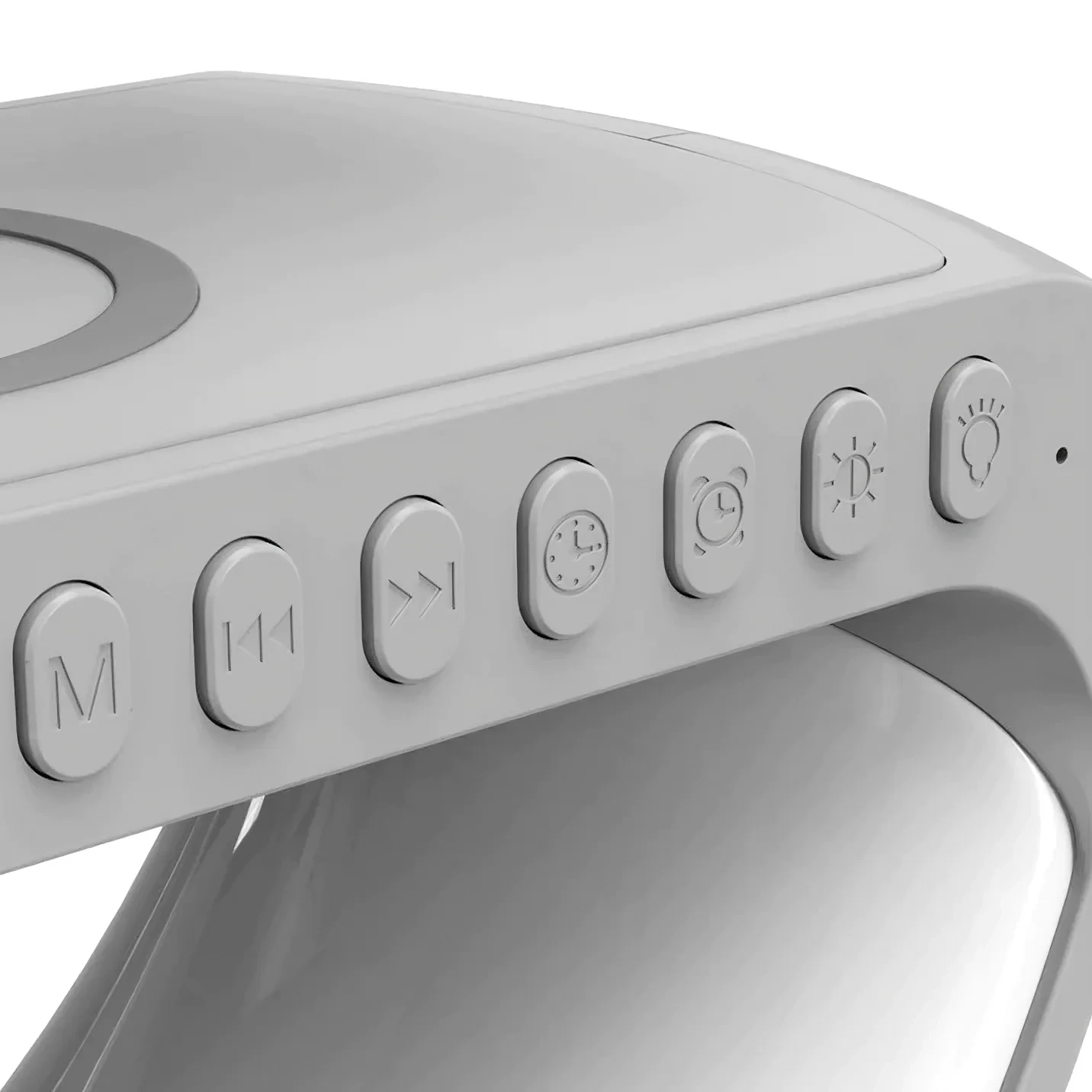 If you were to hypothetically invest in the G-Spot Wireless Alarm Charger & Multi-Colour Bluetooth Speaker, would you choose the models in Black, White, Light Grey at a premium(Latest model), or the unique Wood Colour from the new arrivals?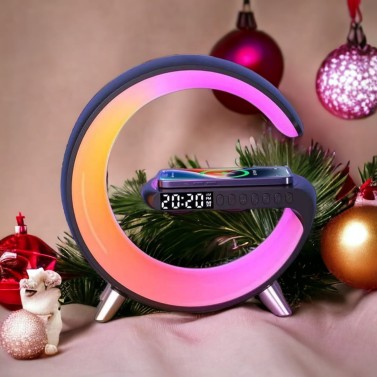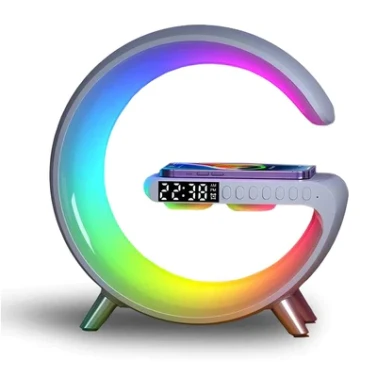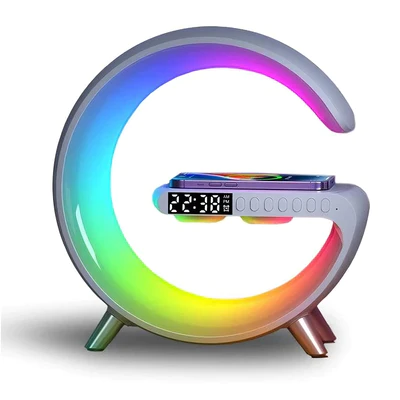 With the G-Spot's wireless charging, Bluetooth, 16-million-color night light, and alarm, would you choose it as a prime investment, a Christmas gift, or a birthday present?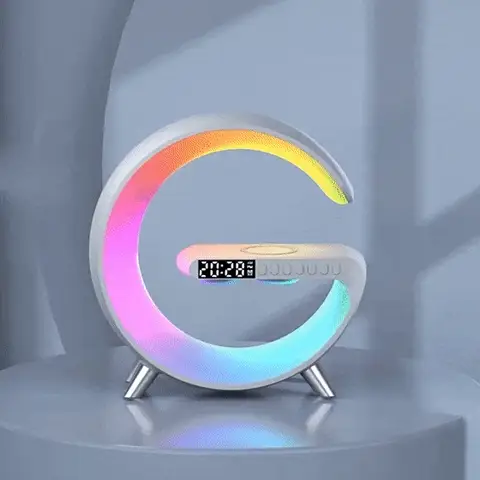 Invest, Own and Impress your friends with The G-SPOT 4 in 1 Bedside Lamp, RGB Light, Wireless Charger, Bluetooth speaker and Alarm Clock all-in-one with this unique Night Vision Charging Station! It
is perfect for charging any device such as your smartphone (iPhone, Samsung, Xiaomi...), tablet, or other USB devices while providing a relaxing atmosphere RGB light.

This Christmas, gift more than just a gift - They'll talk about you to their friends, and in the years ahead, you'll thank us because what we do is just good for you.
White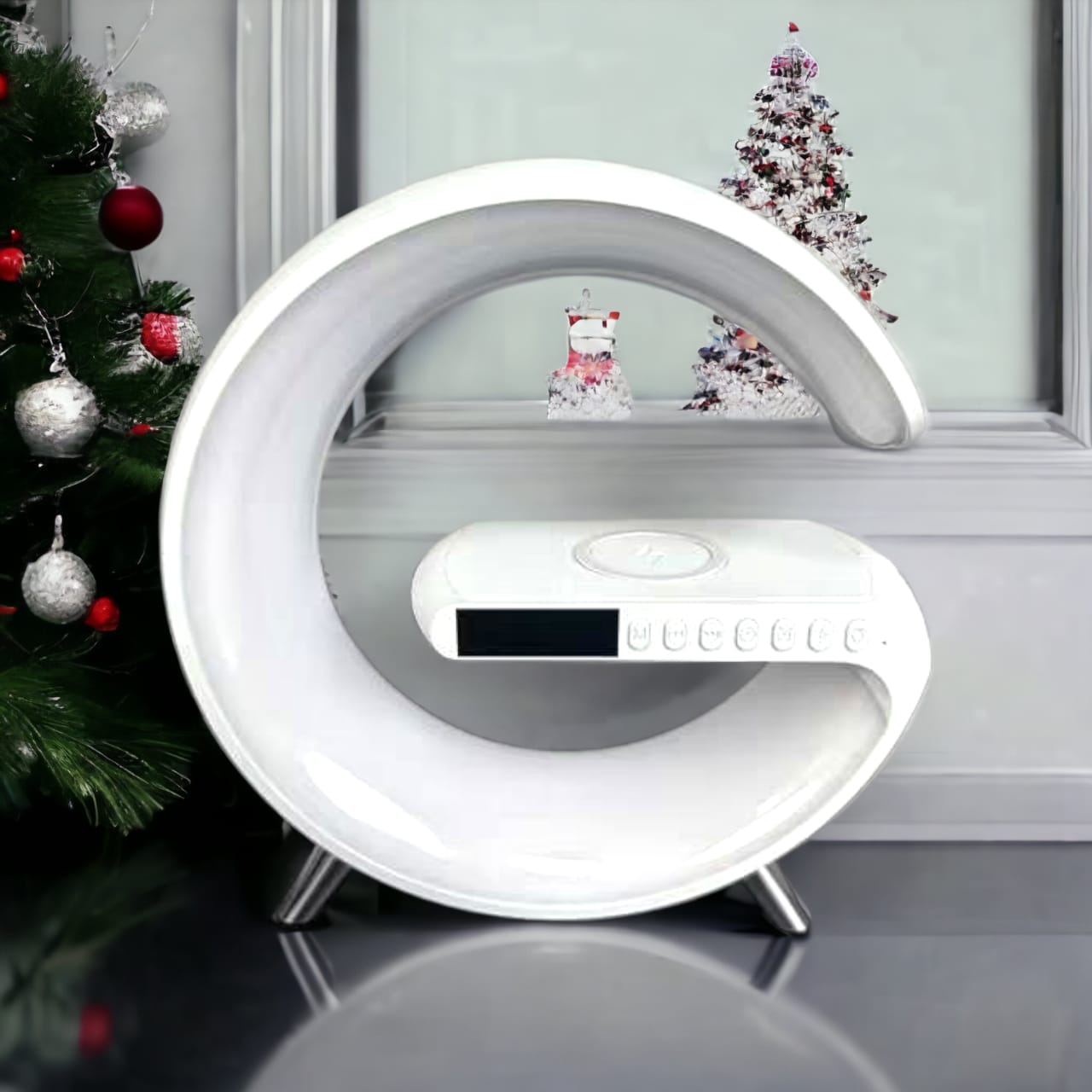 Black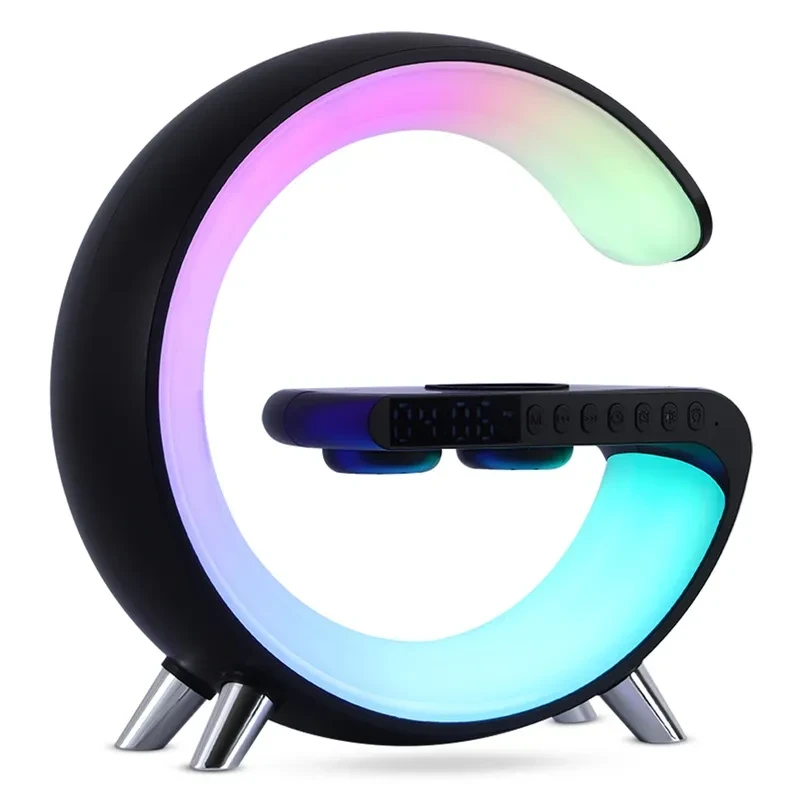 Wood Colour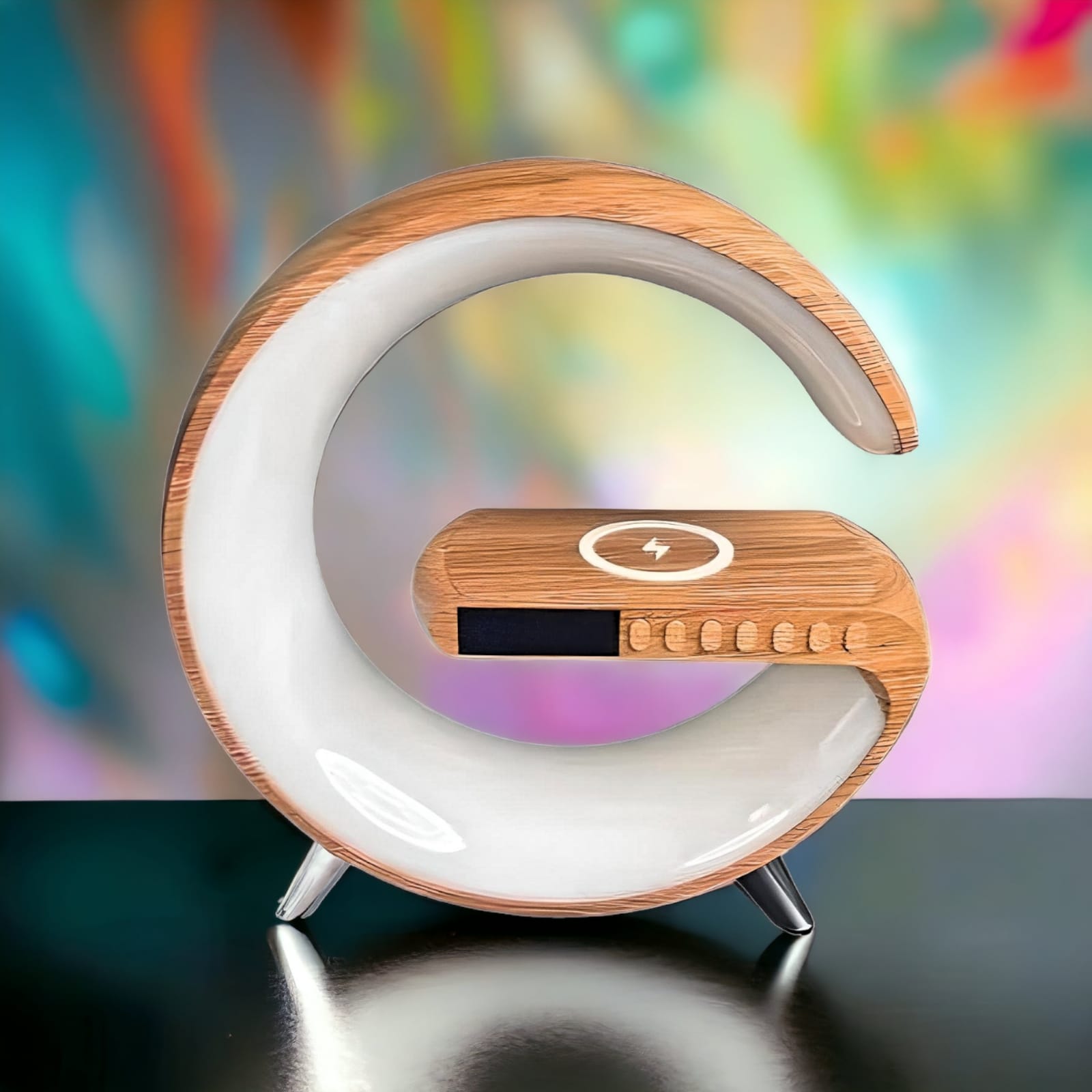 Light Grey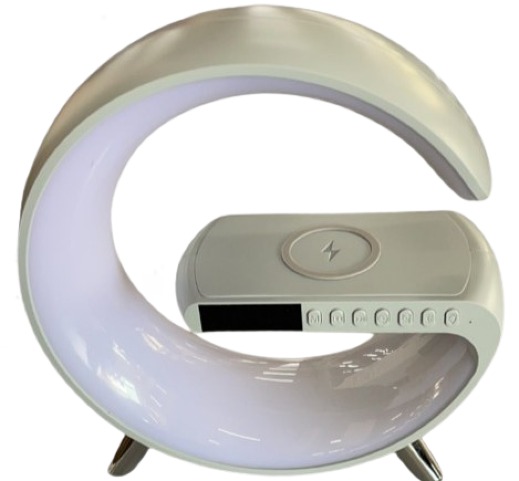 Our records show:
Many favored the 'Double G 2 G Spots' at $169.99, securing one for personal enjoyment and gifting the other. Alarms, Bluetooth, wireless charging, speakers, 16 million colors, app-controlled. Ideal for Christmas or making a spouse tickled pink.
A privileged group selected the 'Triple Play G Spots 3 Pieces' at $254.99, primarily as cherished Christmas gifts.
Some investors saw merit in the singular 'Secure your G-SPOT' at $84.99. Was $84.99, now $79.99. Act fast – they're selling like hot cakes!
Which of these appeals to you the most?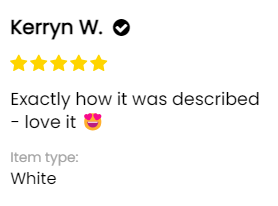 Shop differently this Christmas with us! 🎄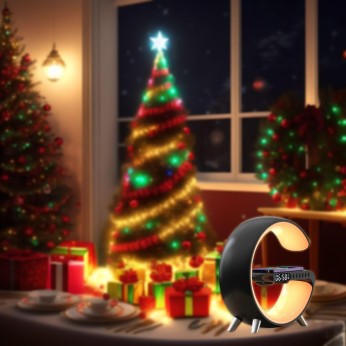 Ditch the big boys who treat you just as a number. We're your cheeky Kiwi & Aussie gem, proudly NZ and Aussie-owned and far from the yawning giants. In Christchurch? We'll zip right to your door!
Say goodbye to those pesky, pushy ads. Instead, leave your details, and you might just get a personal call from our owner. Why? Because at Gifttree NZ, every customer matters. We truly care!
Exclusively designed for the G Spot we've got the plug! Others don't do extras, but hey, we're not like the others. For just $19.99, we'll ship this long-lasting gem right to your door. Note: Extra plug only available with G-spot investment, not sold separately.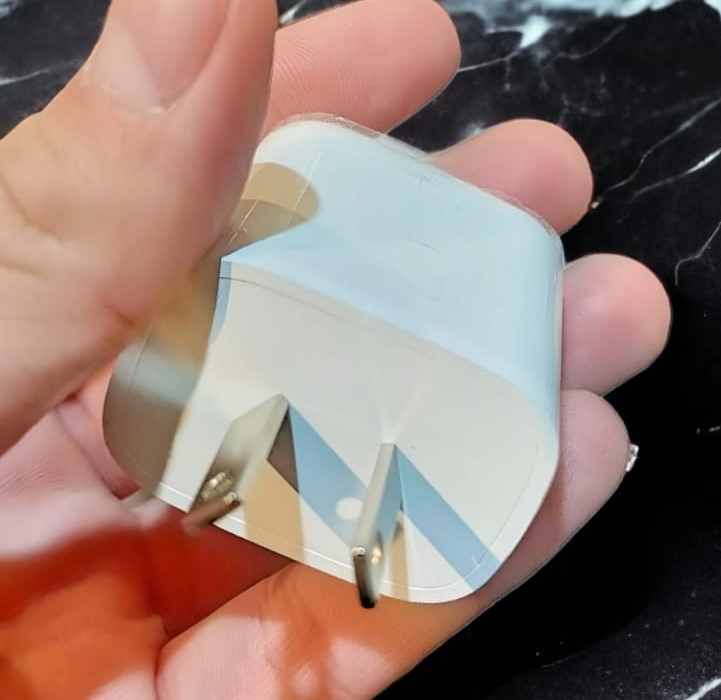 Frequently Asked Questions

What was the winning question of the week?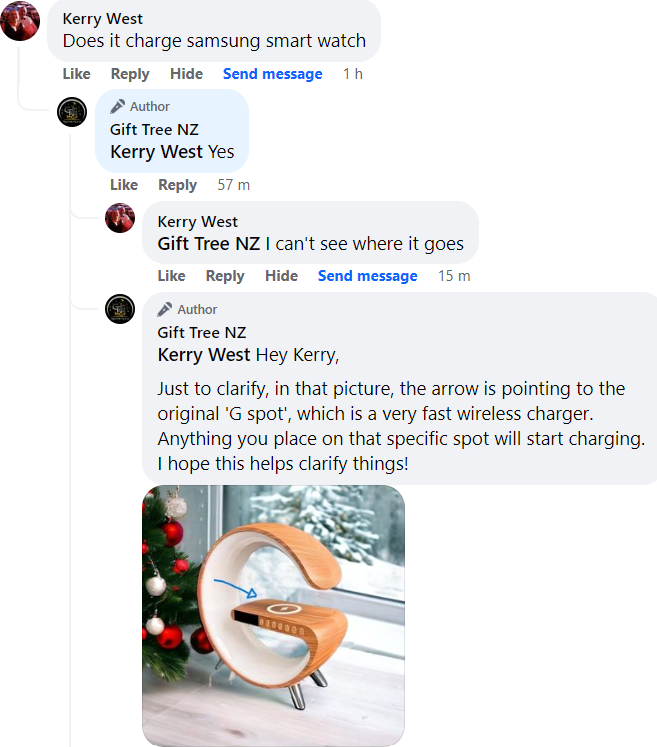 Excellent question!

Why would you need an extra plug? As per the options when ordering.
Though not essential, having an extra plug is beneficial, especially when traveling overseas. Even if the device comes with your preferred plug type, it's wise to have a backup. This ensures that you're prepared in case you lose the original, allowing you to use various appliances both at home and abroad without interruption

0. I'm just wondering does the g spot charge your phone with a cover on?
Yes, the G Spot charger can charge your phone with a cover on.

1. How long is the power cord?
It is almost 5 ft. Similar to the length of Phone cable charger.
2. Can I connect it to a PC to use as its speaker?
Yes, It can be connected.
3. Does it require Wi-Fi to work?
No, it does not require Wi-Fi.
4. What does it require?
If you are in Australia or New Zealand, you will require the respective plugs for each country. For instance, if you reside in the UK or Singapore, you might need the UK plug (also used in The United Arab Emirates (UAE). We provide these plug types as well.
5. Can it work with plugs from other regions? No, other plugs will not work with this device/system.
6. How do I purchase or place an order on your website?
Simply choose the item you wish to purchase and click "add to cart" then go to your cart and follow the easy steps from there.
7. What are my payment options?
Our payment options are Visa & Mastercard, PayPal or Afterpay. For more information please read our 'payment processes' option (7.) Located on our terms and conditions page.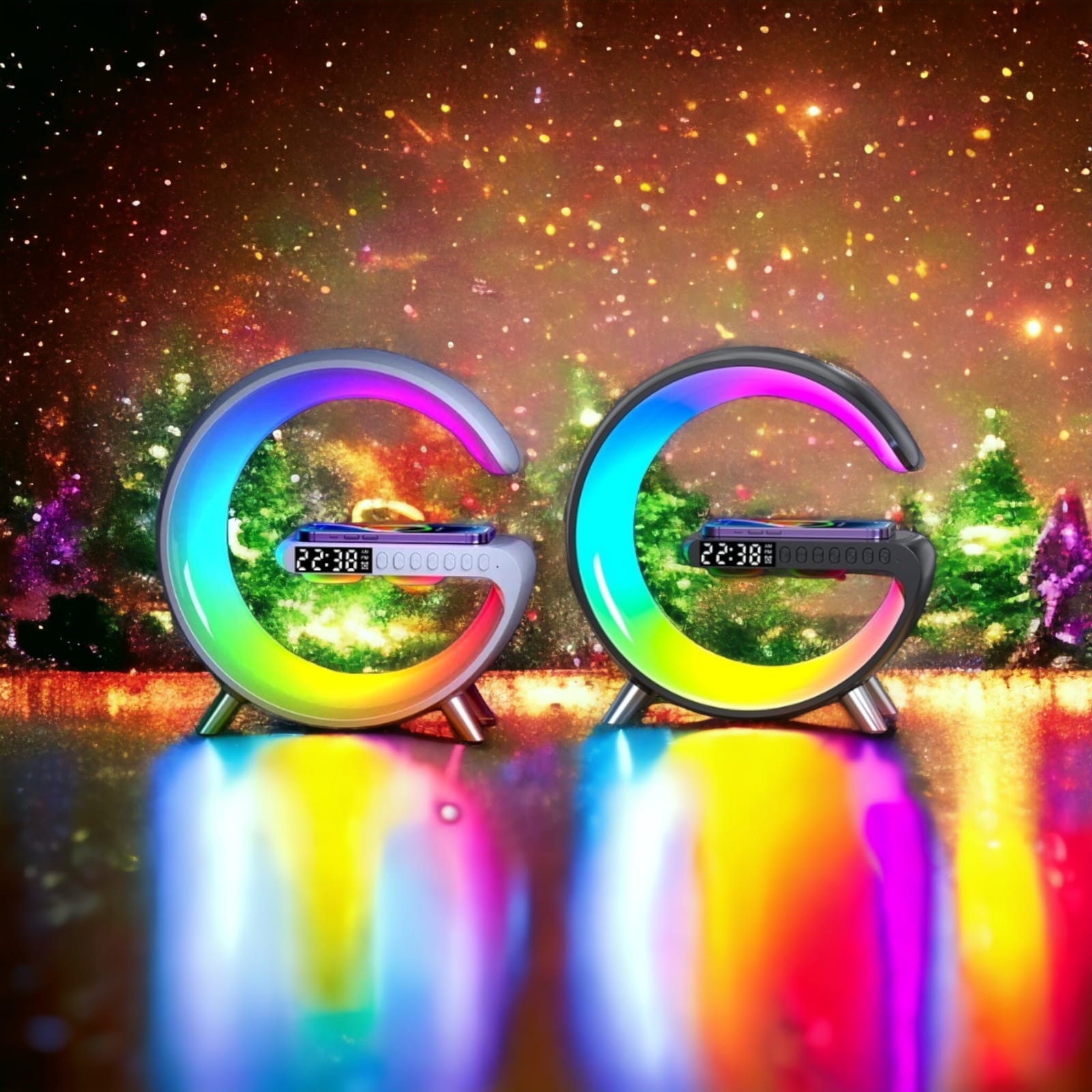 8. How long does delivery of my item take?
New Zealand Shipping 1-14 Days
Australia Shipping 7-15 Days
Worldwide Shipping 7 to 20 Days
9. How Can I Contact you?
Simply message us on our 'Quick Message Icon' (located in bubble side of screen) located on any page or go to our contact us page.
10. How do I order multiple items with different colors, specifically 2 white and 2 black, on your platform?
Navigate to the product page for the item you're interested in.
Select the color you want (e.g., white).
Add the desired quantity to your cart (e.g., 2 for two white items).
Once added to the cart, go back to the product page.
Repeat the process for the other color (e.g., black) and add the desired quantity to your cart.
Review your cart to ensure you've added the correct quantities and colors.
Proceed to checkout.
11. If I'm browsing from Australia or any corner of the globe, how can I ensure I'm seeing the most accurate value for this product?"
Our website adjusts the total investment based on location.
12. Good Morning
I am thinking of purchasing the G Spot Wireless Alarm Charger for my granddaughter's birthday.
Does it come with everything needed to set it up re plugs ?
Why is there an option to purchase a plug ?
How long would delivery take to Tamworth NSW please ?
I'm excited about the G Spot Wireless Alarm Charger for her birthday! Here's why I think it'll be the talk among you and your friends:
All-Inclusive: It's ready to use straight out of the box with an Aussie or Kiwi plug.
Travel-Ready: Going overseas? They've got optional plugs. These aren't just any plugs - they're the heart of the device, bringing out 16 million colours!
Swift Delivery: It'll reach Tamworth, NSW in 7-15 working days. Many even get theirs sooner.
Proven Quality: Check our Facebook reviews. Hundreds sold, zero complaints. Plus, every piece is checked in New Zealand before dispatch.
13. What's different about the grey latest model?

The Light Grey edition, while functionally identical to our white and black models, boasts a superior finish and exclusive build from premium materials. Made-to-order and limited in availability, it's a distinct choice for selective buyers.
14. What phones does it work with?

It works with all phones, whether iPhone, Samsung, or any other brand.
15. Is this company in New Zealand?
GiftTree NZ, established in Auckland in 2020, began as a baby-focused retailer. In 2023, under new NZ-Australian ownership, the company expanded to the Australian market, diversifying into unique gifts beyond baby items.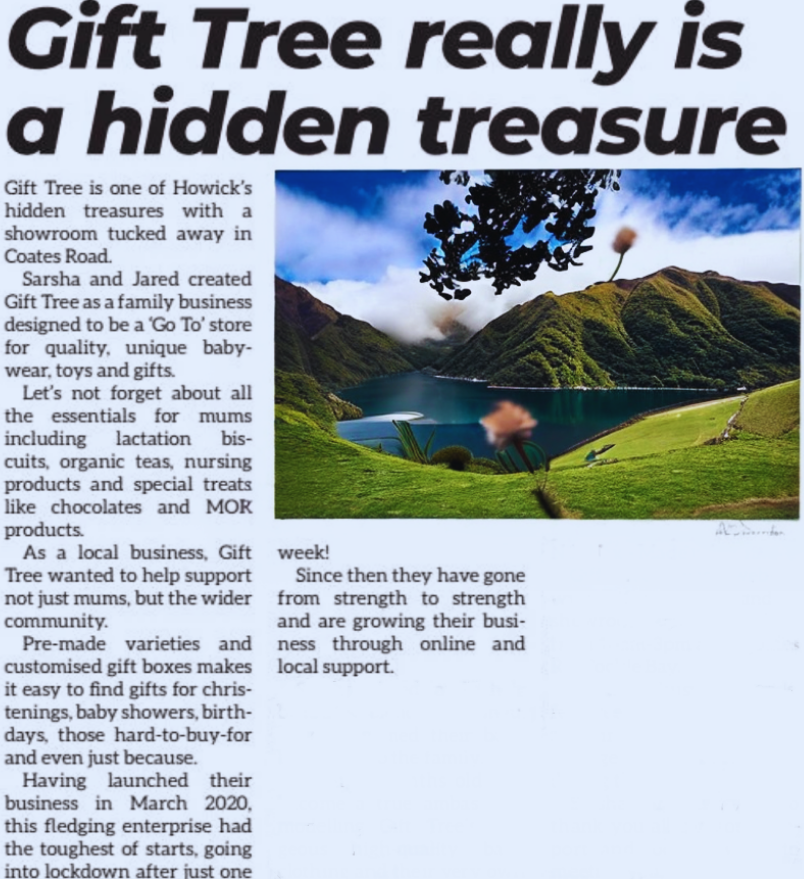 We're a proud NZ business, partnering with local Kiwi and Aussie vendors. Shop local for quality service and Consumer Guaranty Act protection.
Imagine the chatter amongst your friends, admiring its uniqueness! You'll remember GiftTree NZ not just as a brand but as a delightful experience, paving memorable years ahead. Can't wait to see you enjoy it!
Have you seen what people are saying about us? Check out our 5 out of 5 ratings on Facebook reviews! We take pride in maintaining this standard and appreciate your support in keeping it that way. Your feedback is invaluable to us. Come experience it for yourself!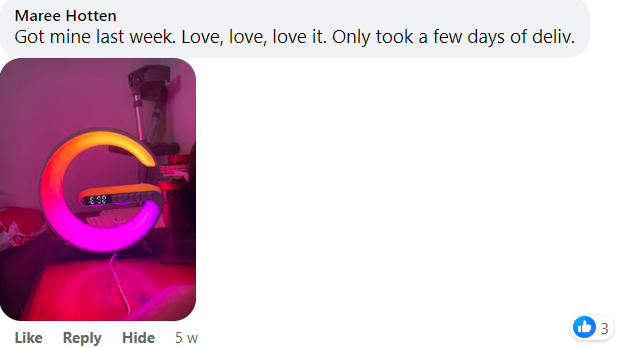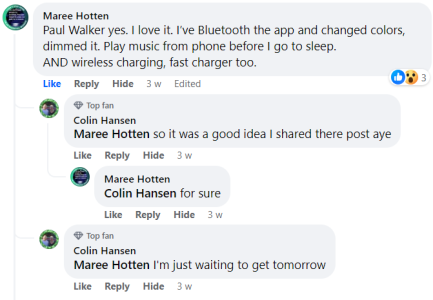 "Discover NZ business feedback at TheFamilyCompany.co.nz. Seeking insights on GiftTree NZ? View our reviews."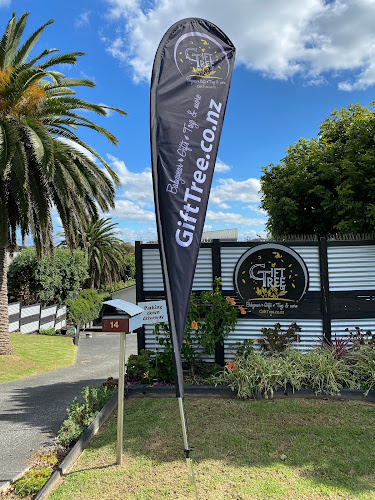 Android and iOS Dedicated APP: Our intuitive App mode via the Ecolor Life app allows you to personalize lighting effects and save them for later.
LED lamps can combine multiple colors at the same time, bringing you more colorful visual enjoyment. ( Scan the code QR on the package to auto-download the APP)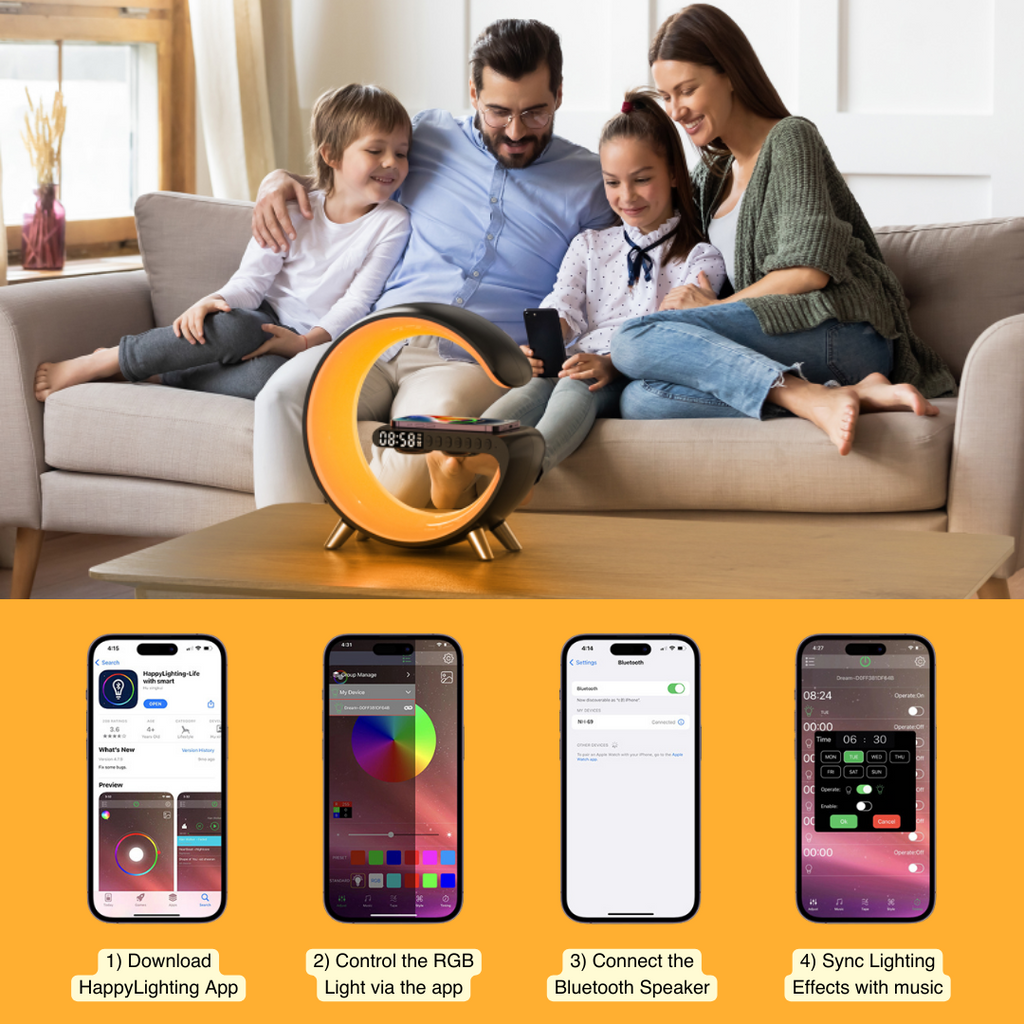 🔌 Important Fact! For the G Spot's unmatched ability to display up to 16 million colours, it's essential to use ONLY our 15W plug available in Australian or NZ Plug Type; UK ,The United Arab Emirates (UAE) Singapore Plug Type; EU Plug Type; and US Plug Type that only we provide. Other adapters compromise functionality and aren't regionally compatible. But with the wrong plug, you jeopardise not just the device's performance but your investment. Don't be swayed by lesser quality; trust G Spot or risk wasting your money. 🔌💡🚫
Remember: "If you pay peanuts, you get monkeys.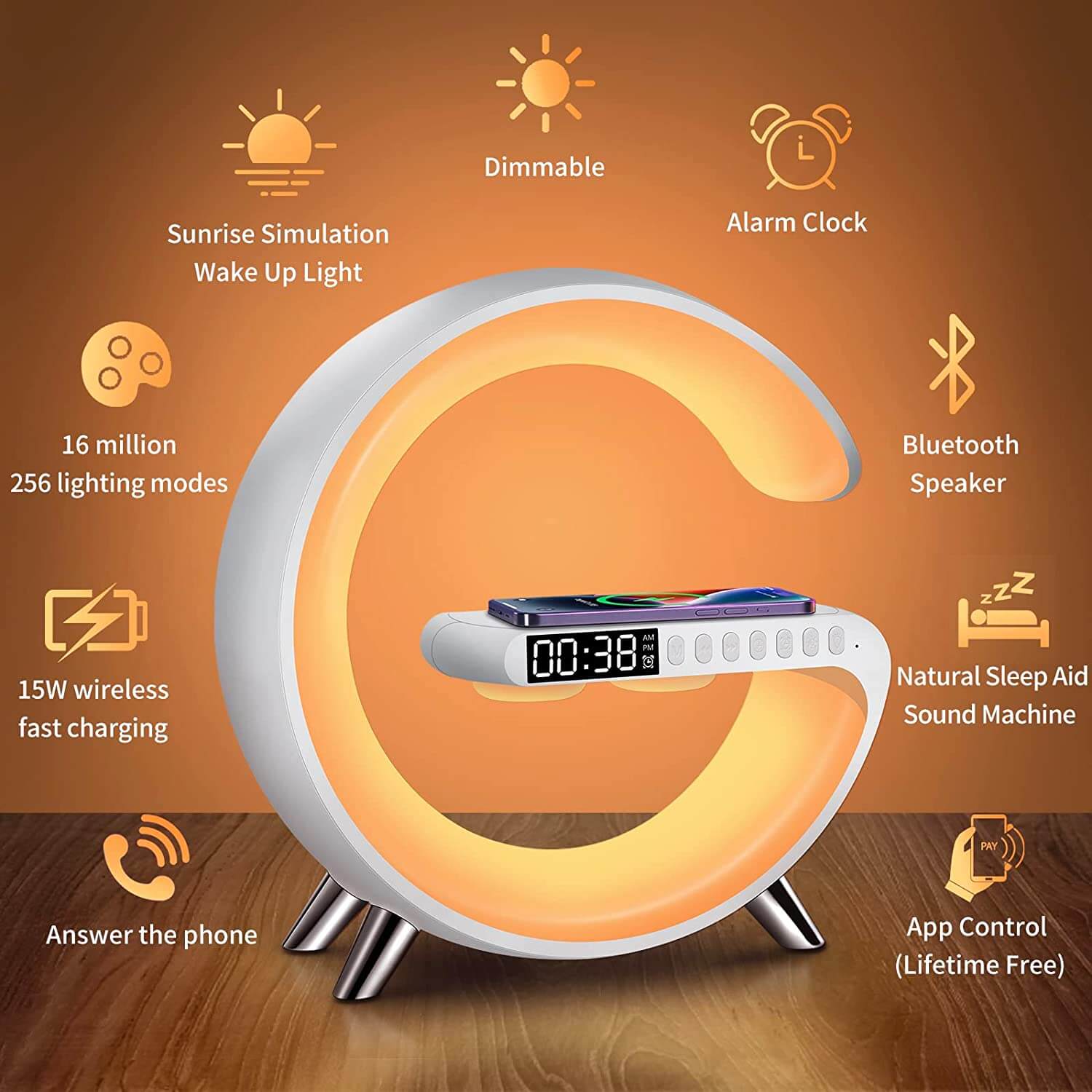 🔌 User Comments & Reviews: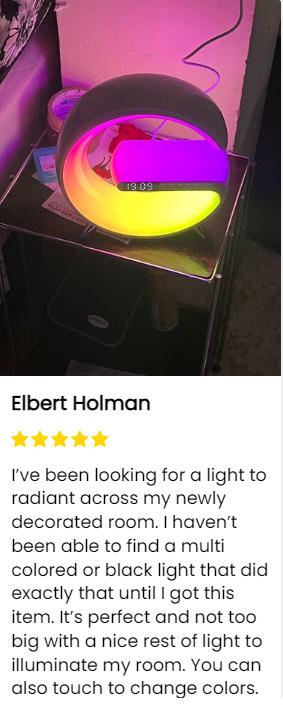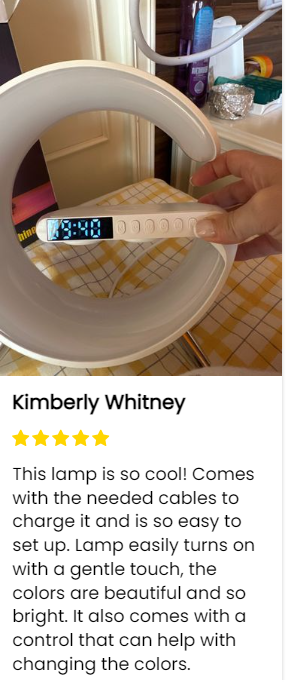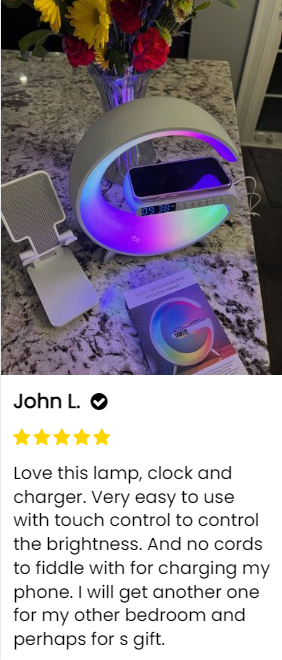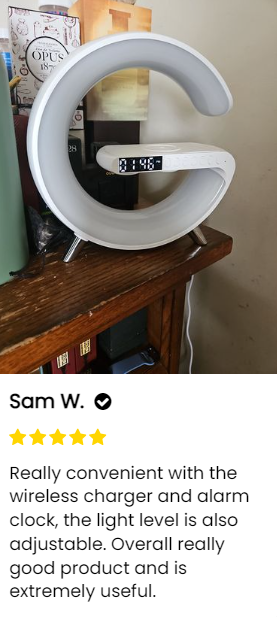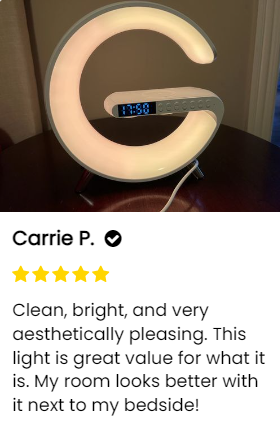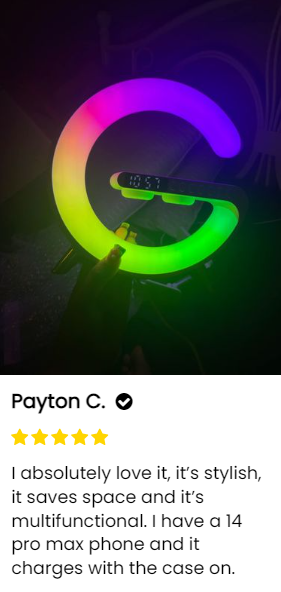 🌟 Kimberly Whitney. - "Finally! The correct plug for AUS and NZ. I've tried other brands and they just come with a USB charger. G spot gets it right!"

🌟 Liam T. - "Big shoutout to G spot for providing the exact plug we need in NZ. It's not just about a USB charger, the lighting system needs the specific plug they provide. Good job!"

🌟 Maya R. - "I'm so tired of other brands not understanding our plug needs in AUS. G spot, you've nailed it! Thank you for making things easier."
🌟 Ethan H. - "Why can't all companies be like Gifttree NZ and G spot? They know what we need in AUS/NZ. No more fumbling around for adaptors. They provide the real deal."
🌟 Sophie L. - "It's the little things that matter. G spot's attention to detail, especially with the correct plug for our region, sets them apart from competitors. Highly recommend!"
Gift Tree NZ
Location: 17A Field Terrace Upper Riccarton, Christchurch 8041, New Zealand
Business Type: E-Commerce Online Retailing

Customer Reviews:
M.S.I. - "I had the most beautiful experience with Gift Tree. When I was about to have my first baby, we were in a lockdown so online shopping was essential. Despite ordering from multiple local stores, Gift Tree's products arrived within days. The personal touch, a hand-written card with the parcel, and instant response in terms of sizing and exchanges, were outstanding. High-quality clothing, and I love these guys!"

K.H. - "I love the custom gift boxes from Gift Tree. I created one for a friend and even received an email confirmation with a photo of the finished gift box. The personalized, hand-written message was the cherry on top. Will definitely be a returning customer."

S.M. - "A gift intended for an out-of-Auckland recipient was supposedly delivered by the courier but never received. Gift Tree not only replaced the gift but also personally delivered it. Exceptional service and product. Highly recommended!"

L.D. - "Fantastic service from Gift Tree. I ordered a sheepskin for my baby's pram bed and was thrilled when it arrived promptly with a hand-written note from Sarsha."

A.I. - "Purchased a play gym, teether, and Zebra Rings for my 3-month-old from Gift Tree. The fast delivery and quality of the products left me very impressed."

... and many more glowing reviews highlighting the excellent customer service, quality of products, and personal touches that make shopping with Gift Tree NZ a remarkable experience.
External Links for Additional Reviews:
Summary: Gift Tree NZ is highly recommended by its customers for its exceptional service, quality products, and personal touches that add to the overall shopping experience. Whether it's the speed of delivery, the hand-written notes, or the genuine care shown by the business owners.
Gift Tree NZ: Christchurch's Shopping Gem
Located in Christchurch, Gift Tree NZ is renowned across New Zealand and Australia for its top-tier products and stellar service. Their offerings range from unique baby gifts and stylish decor to contemporary fashion, catering to all budgets. Gift Tree NZ truly is a one-stop destination. Beyond mere shopping, Gift Tree NZ emphasizes personal connections, ensuring each product tells a story and every purchase feels special. For a premier shopping experience, choose Gift Tree NZ, no matter where you're located.
Instructions for Setting Up Your Gspot Light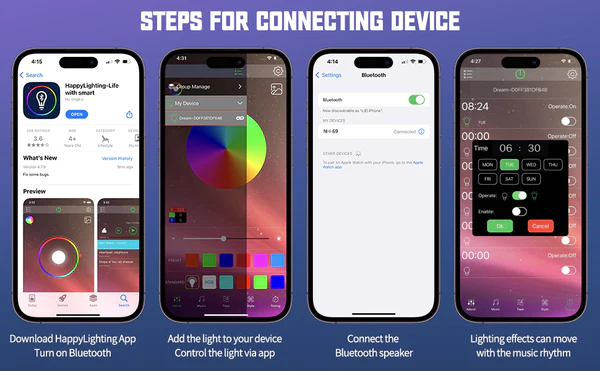 Original Version: GiftTree NZ Product - Investment Amount: $79.99
Consumer Protection: Enjoy the security of the NZ and Australia Consumer Guarantees Act by shopping locally.
Device Compatibility: Our product matches regional plug types (AUS/NZ, EU, UK, US) for effortless use.
App Control: Enhance functionality using our dedicated app.
Sound Excellence: Experience clear, rich sound from top-notch speakers.
Quality and Durability: Built from premium materials.
Supporting Local Economies: Investing $79.99 benefits NZ and Australian markets and jobs.
Customer Service Excellence: Trust in expert, English-speaking support.
Community Impact: Stand by local businesses with every purchase
Value Proposition: Genuine devices typically retail for $84.99 to $160+ (ours are currently on sale). Ours provides quality, advanced features, and peace of mind
Non-Original (Copy) Version:

DESPITE THE WARNINGS . They opted for a Non-Original Version, missing key features and the right plugs, despite our warnings. Our product assures quality; devices under $84.99 usually lack the necessary components, making them ineffective. App control and the proper plug justify our device's value. You got what you paid for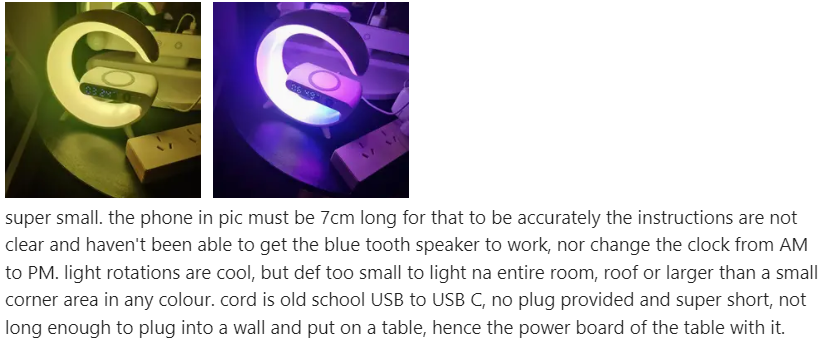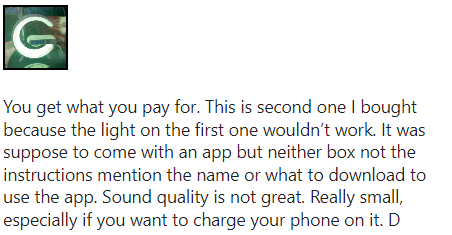 Ambiguous Consumer Protection: Face uncertain foreign consumer laws.
Potential Device Incompatibility: Risk a non-matching plug, affecting device use.
Lacks App Control: Settle for manual device adjustments.
Compromised Sound Quality: Potentially diminished auditory experience.
Questionable Durability: Inferior materials may lead to quicker wear.
Environmental Concerns: Cheap, low-quality products often end up as waste.
Diverting Local Support: Not helping the NZ and Australian economies.
Potential Communication Hurdles: Language barriers with overseas entities.
Size Capabilities: Non-originals might vary in size.
Detriment to Local Businesses: Local enterprises suffer with each non-original purchase of the G Spot.
Forced Labor Concerns: Ethical issues tied to some non-originals.
Key Takeaway: Non-originals compromises on quality and ethics aren't worth it. Supporting local NZ and AUS endeavors ensures quality, ethics, and boosts the local economy. Shop local and stand by ethical, quality products.

Hypothetical investment decision-making: if you were to invest in your G spot?
Original Version
Be safeguarded by the NZ and Australia Consumer Guarantees Act or gamble with unknown protections?
Use a GiftTree NZ product with the right plug or worry about adapter issues?
Control your device via an app or limit yourself to manual functions?
Enjoy superior sound or settle for average audio?
Choose a product known for longevity or risk wear and tear?
Support eco-conscious choices or increase environmental concerns?
Boost the NZ and Australian economies with your $79.99 or divert your funds?
Rely on expert, English-speaking support or face communication challenges?
Support local businesses or challenge their sustainability?
Seek genuine device value or risk unpredictable quality?
Non-Original Version
Know the risks of foreign consumer protections?
Understand complications of a mismatched plug?
Realize the constraints without app control?
Want to risk compromised sound quality?
Recognize the eco-impact of low-quality goods?
The non-original version doesn't support our local economies. Were you born an English speaker, or did you learn it like many who came to NZ and Australia, supporting the local economy? Despite diverse backgrounds, bringing love and hard work, aren't you a diligent worker like us who values quality?
Acknowledge harm from non-original purchases?
Grasp the ethics behind forced labor products?
1. Download the 'HappyLighting' App:
For iPhones: Go to the App Store.
For Android phones: Check in the Google Play Store or Android Market.
Search for "HappyLighting" and install it. Alternatively, if you have a QR code scanner, you can scan the QR code provided with the light to directly access the app.
2. Pair the Device with the App:
Step 1: Ensure the Bluetooth on your phone is switched on.
Step 2: Open the 'HappyLighting' app.
Step 3: Tap on the symbol in the upper left corner.
Step 4: Click on "My Devices."
Step 5: You'll see a device named 'Dream~' followed by a product serial number. Click on it. This should add your light to the app, and you can now control its settings.
Once the device is paired, you can adjust the light pattern, switch between different colors, and access all the 16 million color options.

🔌 G Spot Power Selection Guide 🔌

US Plug: 100-240V
🌎 Suitable for:

North America
Japan
Brazil
Philippines
Thailand
And other regions & countries
EU Plug: 100-240V
🌍 Applicable to:

Germany, France, Netherlands, Denmark, Finland, Norway, Poland, Portugal, Austria, Belgium, Hungary, Spain, Sweden
South Korea
Russia
And other EU countries
UK Plug: 100-240V
🌍 Applicable to:

UK
Singapore
The United Arab Emirates (UAE)
Hong Kong
India
Pakistan
Singapore
Malaysia
Vietnam
Indonesia
Maldives
Qatar
And more...
AU Plug: 100-240V