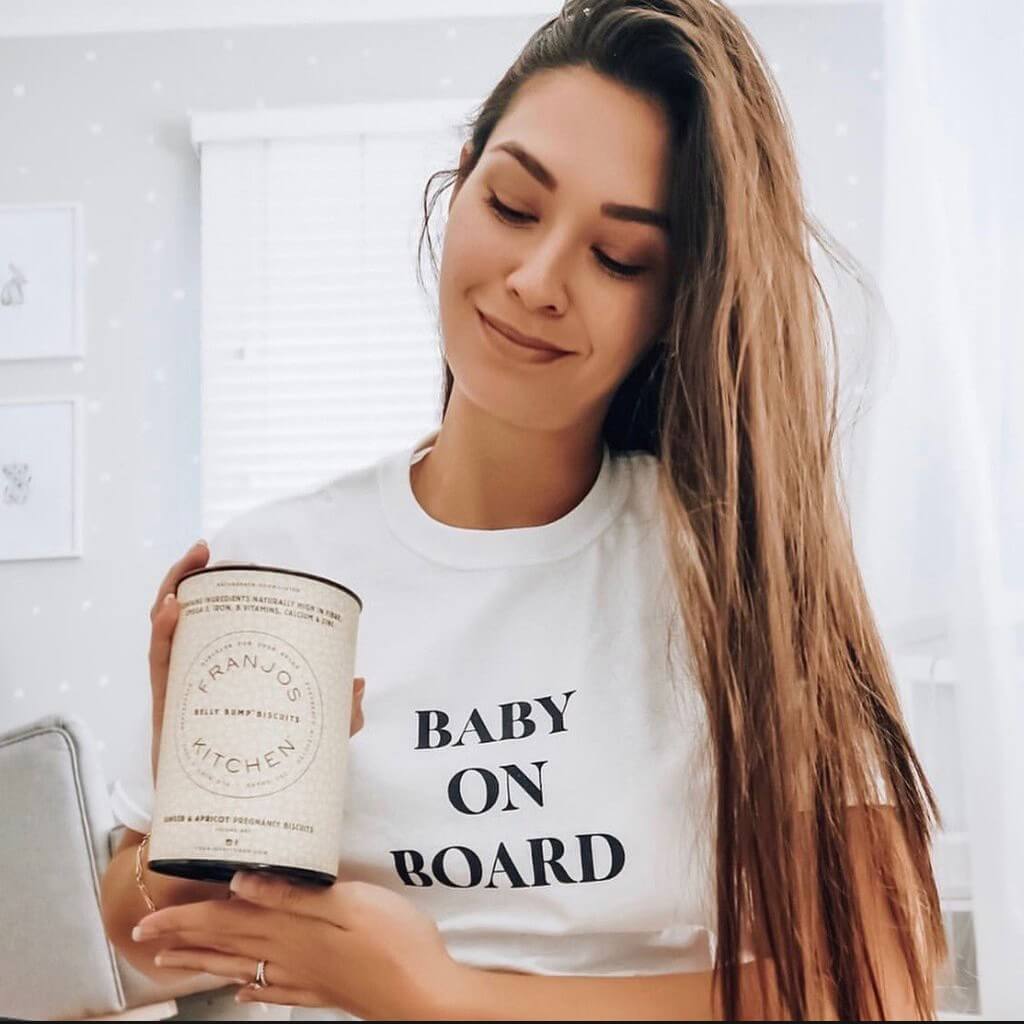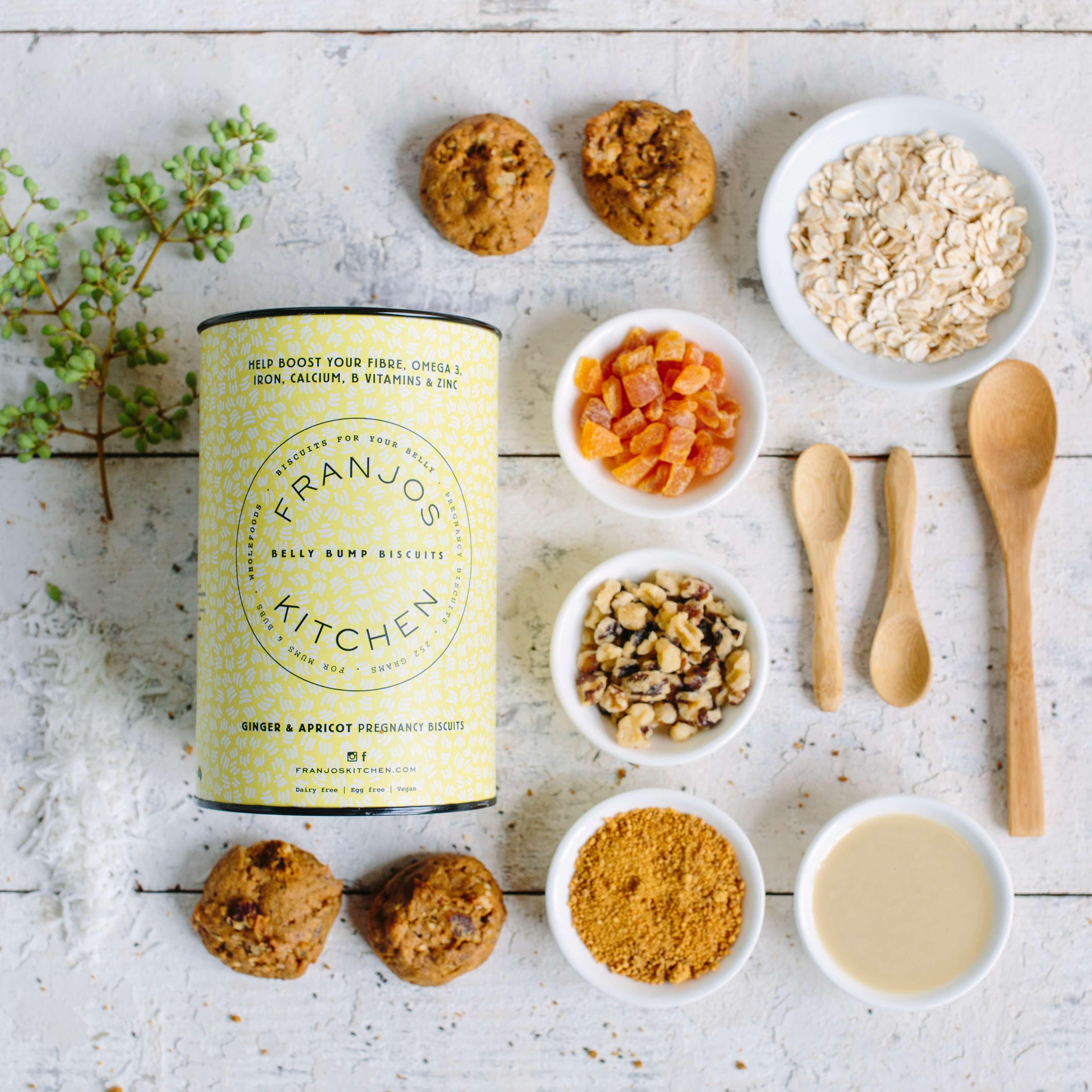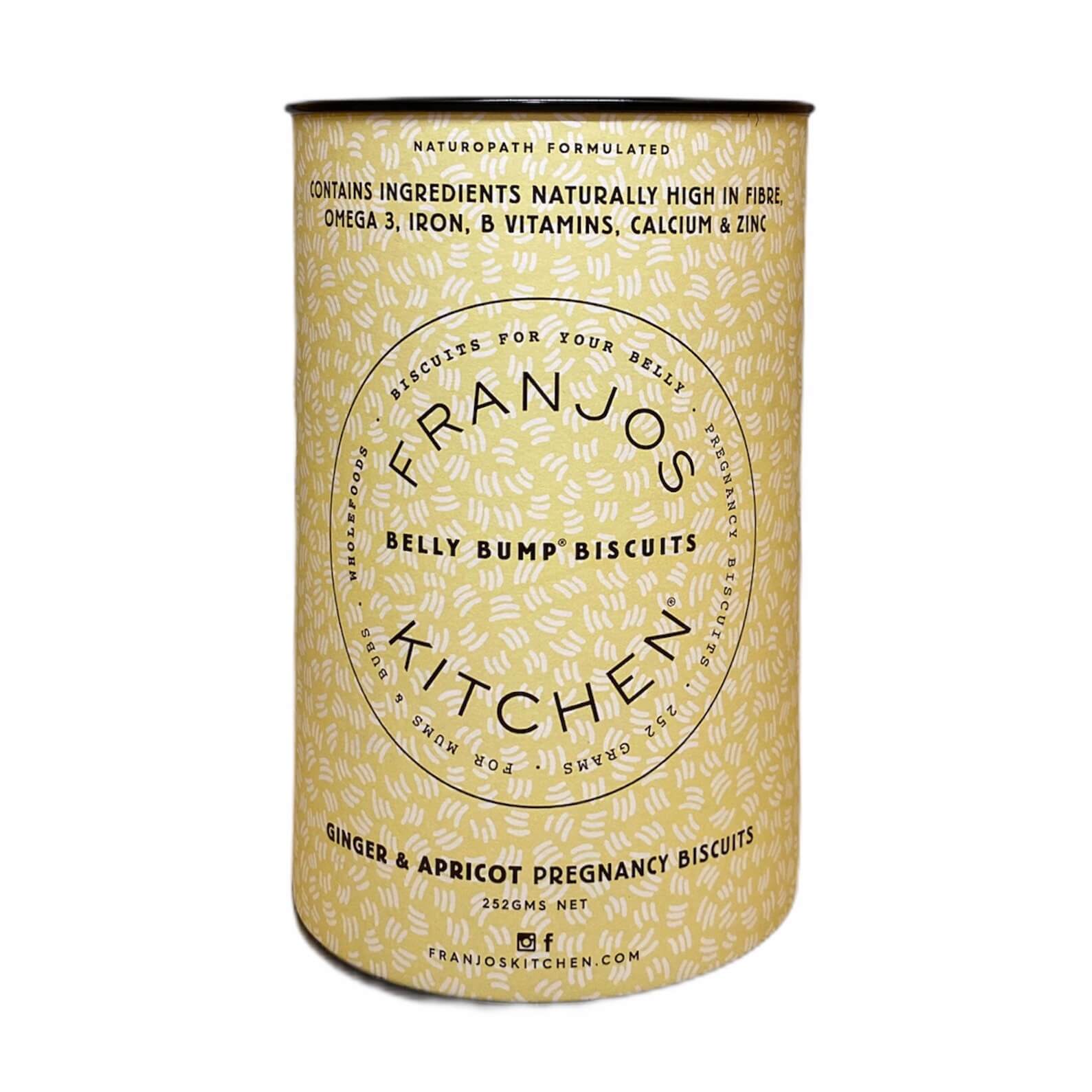 Pregnancy Biscuits - Morning Sickness - Ginger & Apricot
Franjos Kitchen Code: FJ003
$22.99
NZD
Approx $16.49
USD
or 4 payments of $5.75 with
Learn More
Craving something sweet or got the pregnancy side-effects like all-day sickness? When pregnancy hunger hits, you need a satisfying snack that will nourish you with nutrients. That's why Franjo's Kitchen developed these biscuits for your belly, a healthy alternative to that (second) block of chocolate.
Franjo's Belly Bump biscuits have been designed by Jo, a naturopath, nutritionist and mum of three gorgeous kids. After carrying twins, Jo knows what it's like to deal with those pesky pregnancy side effects like all-day sickness, gas, bloating and ballooning feet. That's why Jo developed these biscuits especially for mums-to-be. They're packed with natural ingredients to support a happy and healthy pregnancy. The hero ingredients of ginger and apricot are encased in a delicious blend of pumpkin kernels, flaxseeds and organic spelt flour. Not only are these biscuits super tasty, our customers have called them "the perfect tummy settling snack" and "one of the few things I can keep down!"

Belly Bump biscuits are free from dairy and eggs making them perfect for vegan mums*. They also don't contain any refined sugar, additives or preservatives. Only the good stuff.
Inspiration
Sore feet? Stop what you're doing. Yes, the nesting can wait. Pop your tootsies into that footbath you got for Kris Kringle in 2011 and nibble on 2 or 3 delicious Belly Bump biscuits.
Ingredients
Organic wholemeal spelt flour, organic coconut sugar, diced apricots (contain sulphur), diced walnuts, organic coconut oil, tahini pumpkin kernels, flaxseeds, shredded coconut, ground ginger salt, bicarbonate of soda, citrus fibre, water.
*Manufactured on equipment that also makes products containing soy, gluten, dairy and nuts.

About Franjos
Franjo's Kitchen was developed in Australia by Fran and Jo, two mums who are super passionate about supporting new Mums. Their biscuits have been especially created for breastfeeding & pregnant Mum's but can be enjoyed by the whole family. Each & every ingredient has been specifically chosen to support Mum & Bub in this important time of growth and development making them a true functional food.
They use only wholesome ingredients across the whole range. The range does not contain dairy; eggs; refined flour; refined sugar; preservatives; additives, and the entire Franjo's Kitchen range is suitable for Vegan's.