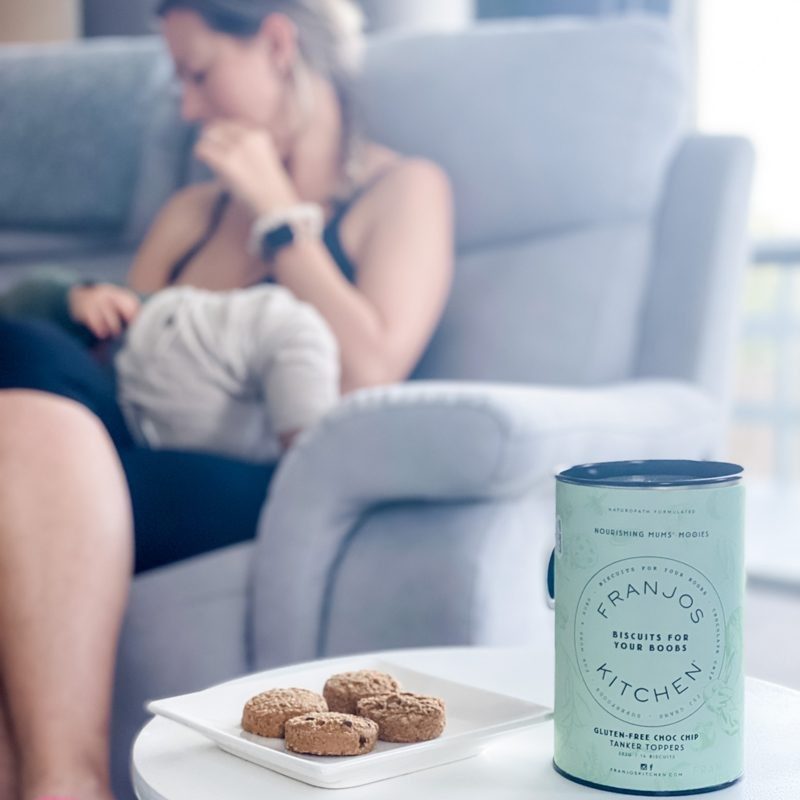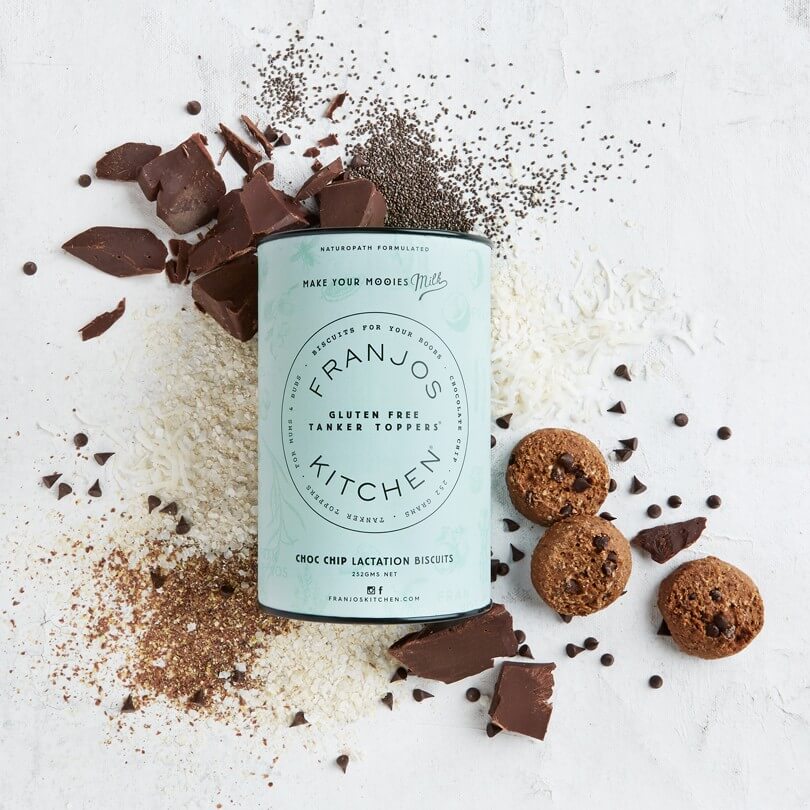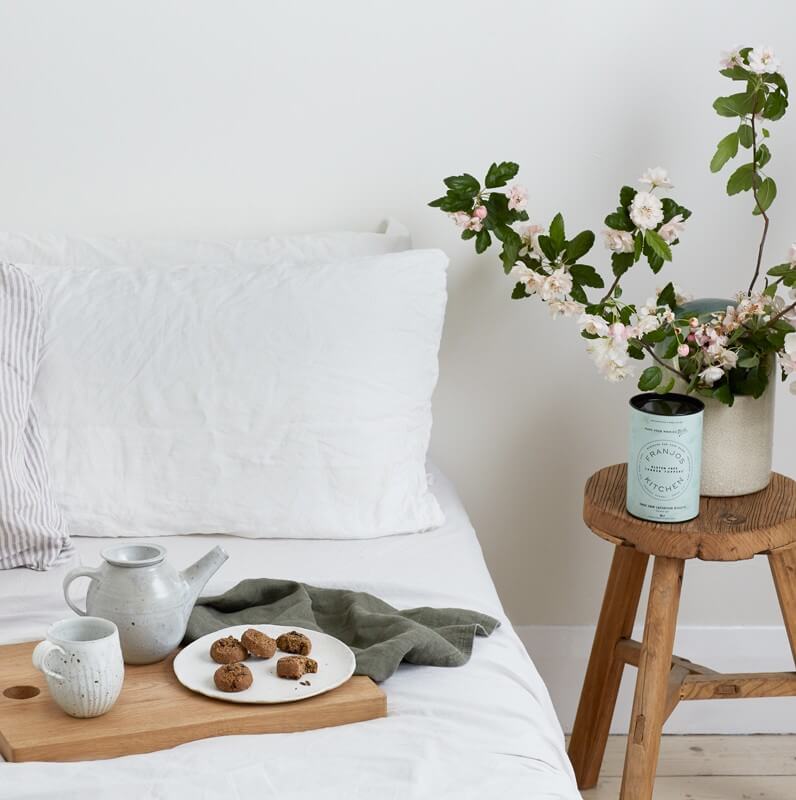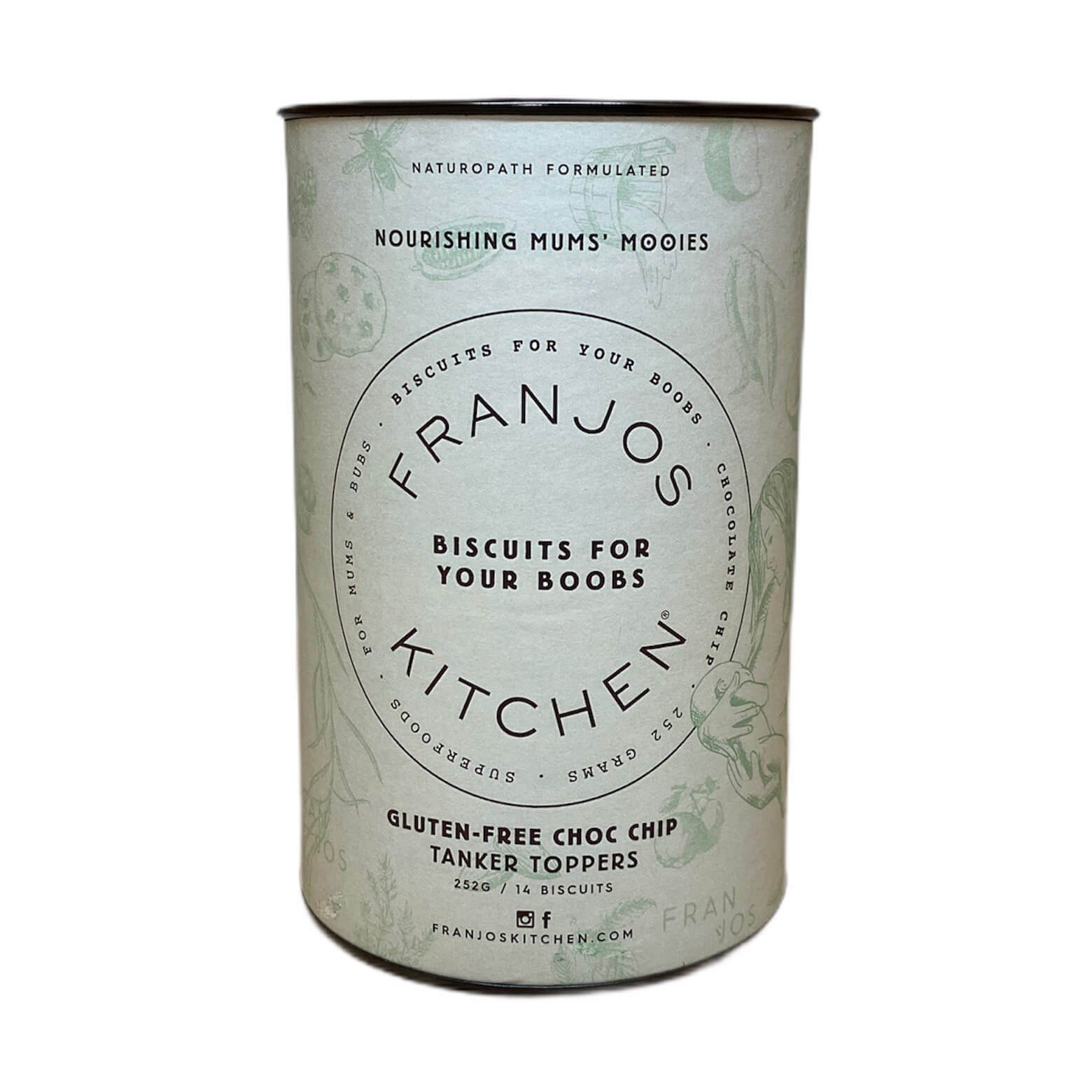 Lactation Biscuits - Chocolate Chip - GF & Vegan
Franjos Kitchen Code: FJ002
$22.99
NZD
Approx $14.57
USD
or 4 payments of $5.75 with
Learn More
Every mum should be able to enjoy a delicious biscuit, and what a bonus if it helps you produce more milk! That's why Franjos Kitchen created organic products that are gluten free and vegan. 
Packed with superfoods like quinoa, teff, coconut oil, chia, flaxseeds and buckwheat, our gluten-free Tanker Toppers will provide you with much-needed energy and support a healthy milk supply. They're also a solid 5 out of 5 on the deliciousness scale. 
These are called the 'Power Tankers' because they're choc-a-block with essential vitamins, minerals and good fats. Jo designed these biscuits especially for breastfeeding mums to help you cope with the demands of motherhood. These gluten-free bikkies would become a hit with coeliacs and anyone trying to reduce their gluten intake. 
Food allergies shouldn't stand in the way of you and a plate full of chocolatey goodness. Get munching on our moreish morsels mumma (try saying that 10 times). Spoil your tastebuds and your bosoms with the best bikkies in town.
14 Biscuits in each beautiful tin.
Inspiration Got the bubba down for a nap? Step away from that pile of laundry. Further…further…good. Make a cup of your favourite herbal tea, then sit in a comfy chair and enjoy it with 2 or 3 Tanker Toppers. 
Ingredients Gluten-free flour mix (organic buckwheat, teff), organic coconut oil, organic coconut sugar, organic maple syrup, organic shredded coconut, choc chips (9%) (sugar, vegetable fat, cocoa powder [14% cocoa solids]), emulsifier (soy lecithin), vanilla flavour, organic quinoa flakes, flaxseeds, chia seeds, gluten free brewer's yeast, bicarbonate of soda, water. About Franjos Franjo's Kitchen was developed in Australia by Fran and Jo, two mums who are super passionate about supporting new Mums. Their biscuits have been especially created for breastfeeding & pregnant Mum's but can be enjoyed by the whole family. Each & every ingredient has been specifically chosen to support Mum & Bub in this important time of growth and development making them a true functional food.
They use only wholesome ingredients across the whole range. The range does not contain dairy; eggs; refined flour; refined sugar; preservatives; additives, and the entire Franjo's Kitchen range is suitable for Vegan's.