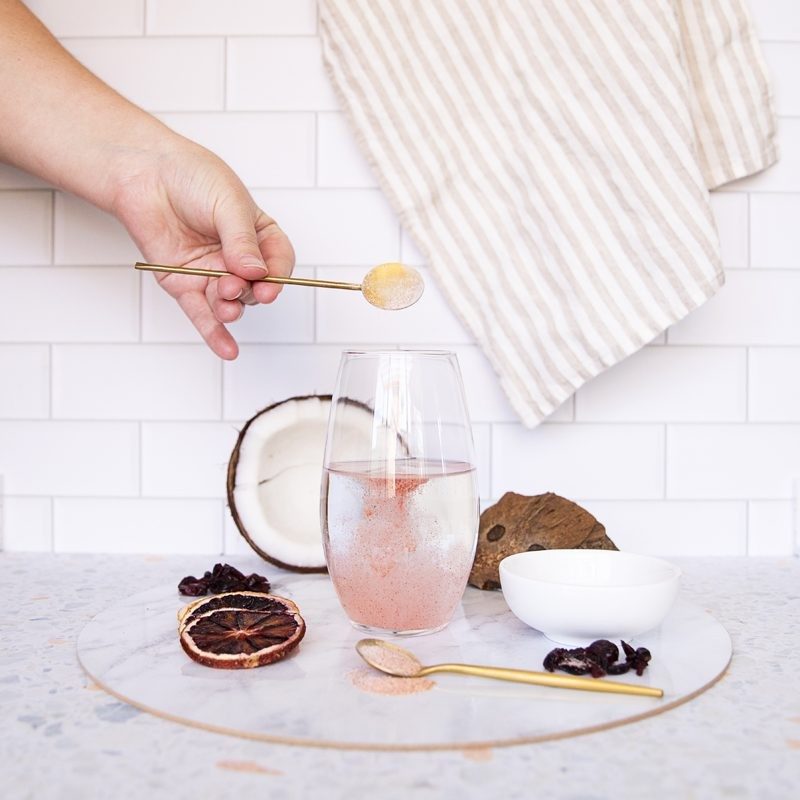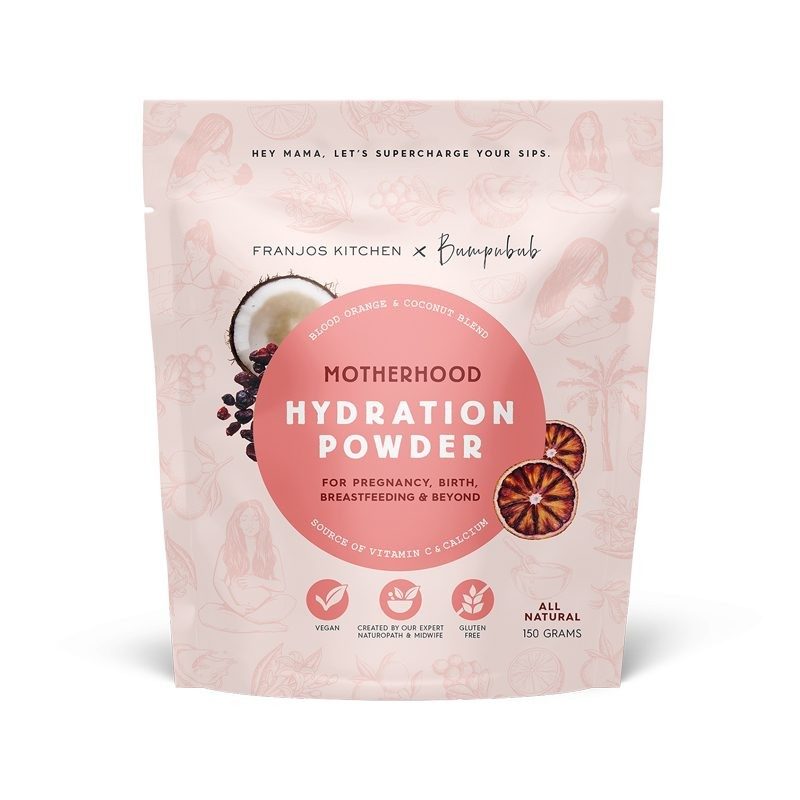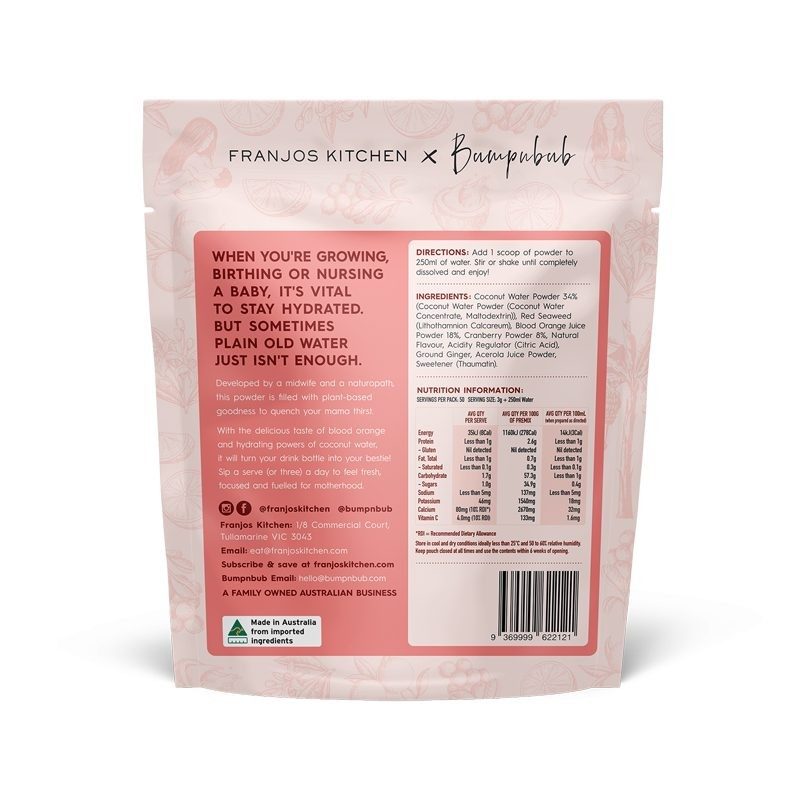 Hydration Powder | Pregnant, Breastfeeding, Beyond
Franjos Kitchen Code: FJ001
$57.99
NZD
Approx $36.89
USD
or 4 payments of $14.50 with
Learn More
When you're growing, birthing or nursing a bubba, it's vital to stay hydrated.
During pregnancy, all day sickness can turn water into a belly boomerang. During labour, that full feeling can have you struggling to sip anything. And when you're breastfeeding, plain ol' water just doesn't cut it on the electrolytes scale.
Franjos Kitchen's Motherhood Hydration Powder is a healthy way to hydrate your hardworking body. With the delicious taste of blood orange and hydrating powers of coconut water, it'll turn your drink bottle into your bestie. Quench your queasiness and boost your bosoms the natural way. With a drink that tastes great and leaves you feeling fresh, focused and friends with fluids.

Mums at all stages of their motherhood journey need to ensure they are properly hydrated. Our hydration powder is perfect for you if:
You're pregnant and struggling with nausea and all-day sickness. Your body needs extra fluids to support your baby's growth and ensure optimal blood flow .
You're preparing to give birth and want a healthy way to stay hydrated during the marathon of labour. extra fluids to support your baby's growth and ensure optimal blood flo
You're breastfeeding and struggling to keep your water intake up. Require an extra litre of fluid per day to support a healthy milk supply.
You're running around after toddlers or older kids and struggle to drink the recommended amount of water for your weight, height and caffeine intake (for every cup of coffee, you need to drink two cups of water).
While it has been specifically developed for mums, our hydration mix is suitable for the whole family including kids. It's a great option to hydrate after exercise.
Why choose this hydration drink?

Developed by mums including a naturopath and a midwife.
Blood orange flavour that your tastebuds and tum will love.
Very low in calories.
No caffeine, gluten or artificial flavours.
Packed with plant-based ingredients for the ultimate absorption.
Less than 1g of natural sugar and 5mg of sodium per serve.
How to use
Add 1 tsp of powder to 250ml of water. Stir or shake until completely dissolved. Then drink and enjoy. You can consume multiple times a day due to the all natural ingredients.
Ingredients
Coconut water powder filled with electrolytes to support rapid hydration plus B-vitamins.
Red seaweed high in iodine, iron and vitamins C, B-12 and K to aid absorption and boost protein.
Blood orange juice powder full of antioxidants to enhance health benefits and add a delicious flavour.
Cranberry powder to reduce oxidative stress and reduce the risk of urinary tract infections that are common during pregnancy.
Ground ginger to balance blood sugar and settle your tummy.
Thaumatin to add natural sweetness and improve adsorption with a plant-based protein.
About Franjos Kitchen
Franjo's Kitchen was developed in Australia by Fran and Jo, two mums who are super passionate about supporting new Mums. Their biscuits have been especially created for breastfeeding & pregnant Mum's but can be enjoyed by the whole family. Each & every ingredient has been specifically chosen to support Mum & Bub in this important time of growth and development making them a true functional food.
They use only wholesome ingredients across the whole range. The range does not contain dairy; eggs; refined flour; refined sugar; preservatives; additives, and the entire Franjo's Kitchen range is suitable for Vegan's.