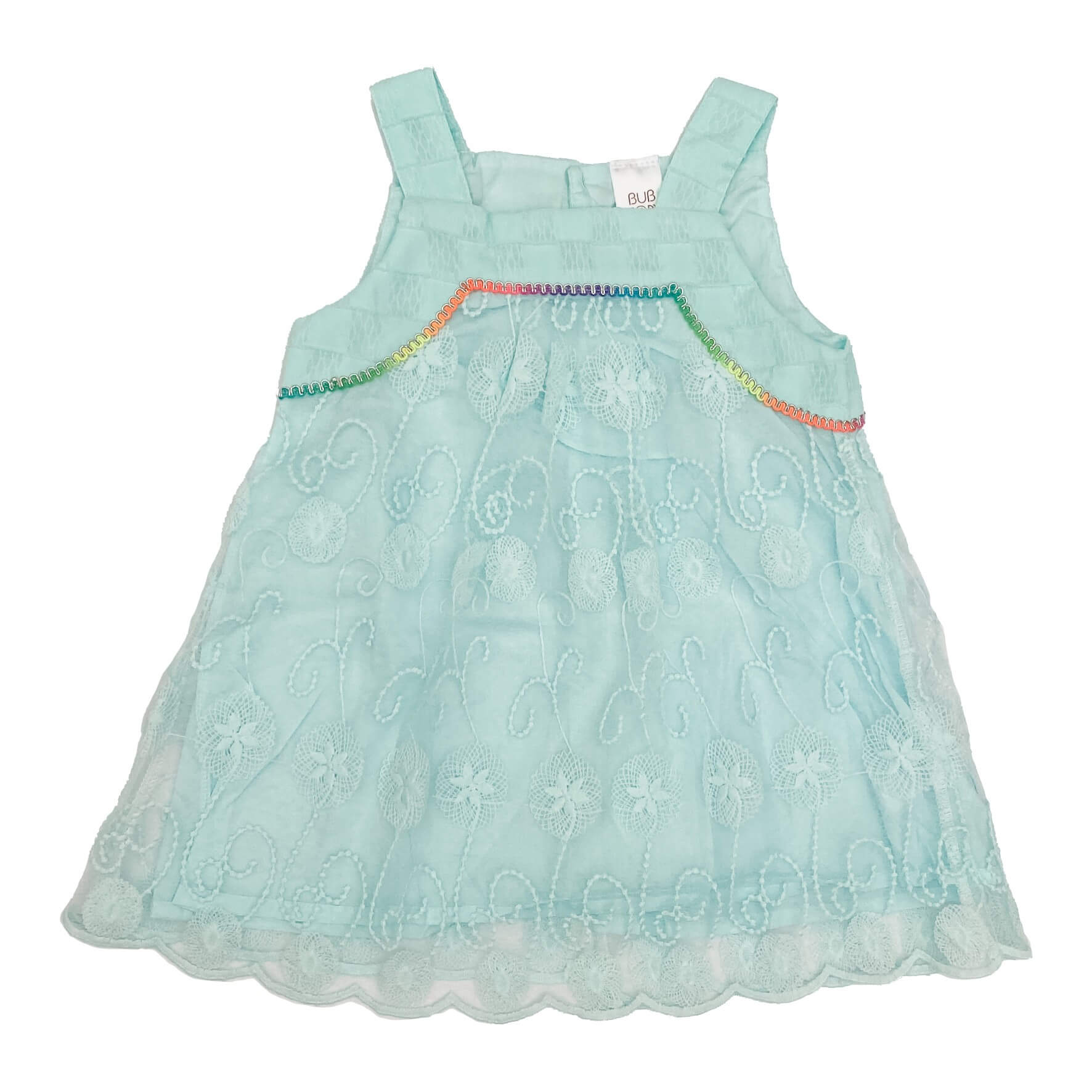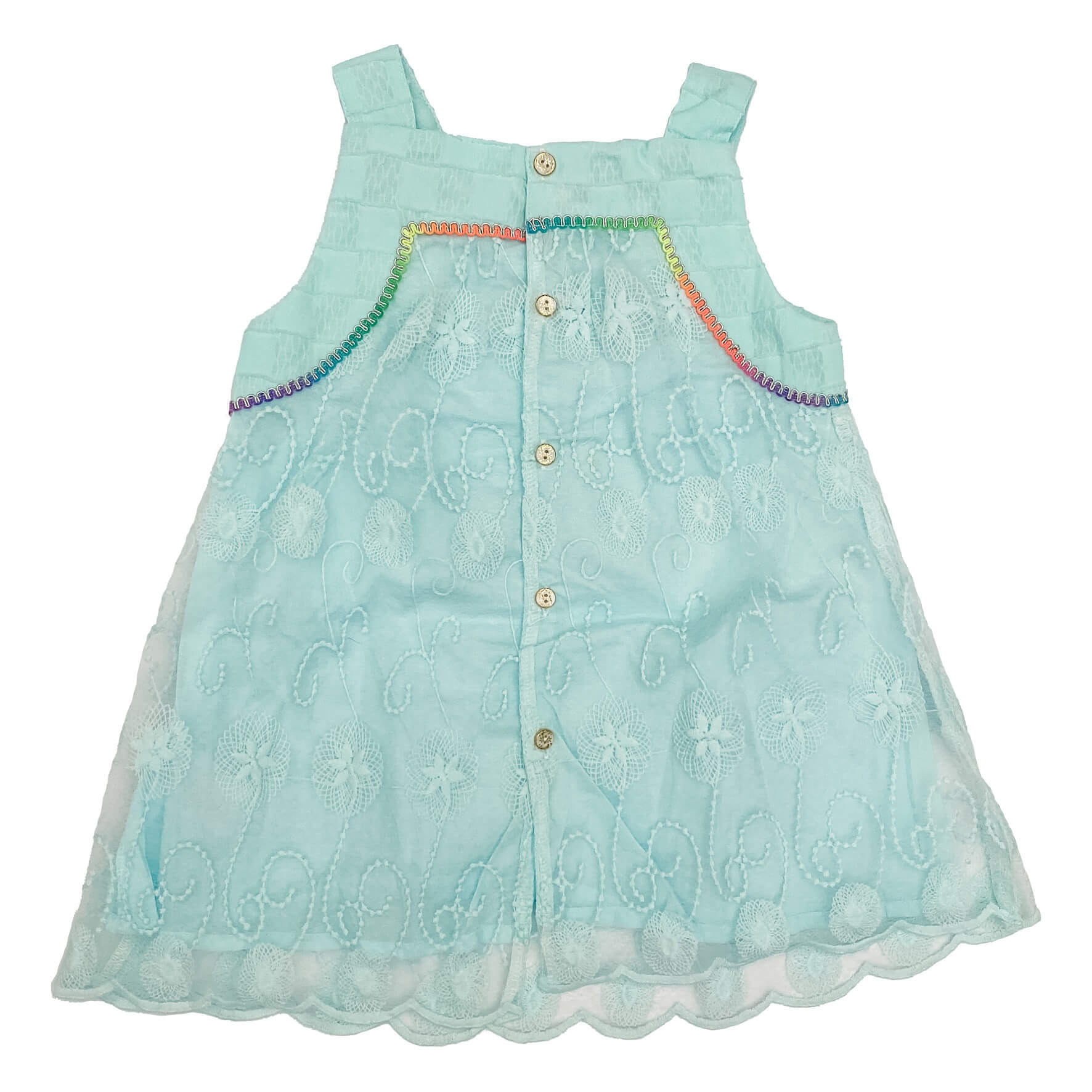 Dress Lacy Light Turquoise | 6m - 4y
Bub Story Code: BS0063
$7.50

NZD


Approx $4.73

USD
Normally: $29.99
Clothing Clearance Sale 50% Off + Clearance SALE - While Stocks Last!: $22.49 off
Normally: $29.99
or 4 payments of $1.88 with
Learn More
Gorgeous special dress for your little girl. Thin straps with an overlay white lace on top of the yellow cotton material. This dress features buttons down the back with rainbow edging around the top. Perfect for a special occasion in summer, or add a cardigan for a cooler day.
Perfect for all year round. Pop on a long sleeve top and tights underneath the dress for a cooler day, and she is ready for the party!
Also, available in light pink and yellow.
Material: Cotton, Polyester
Sizes: 6-12 Months, 1-2 Years, 2-3 Years, 3-4 Years