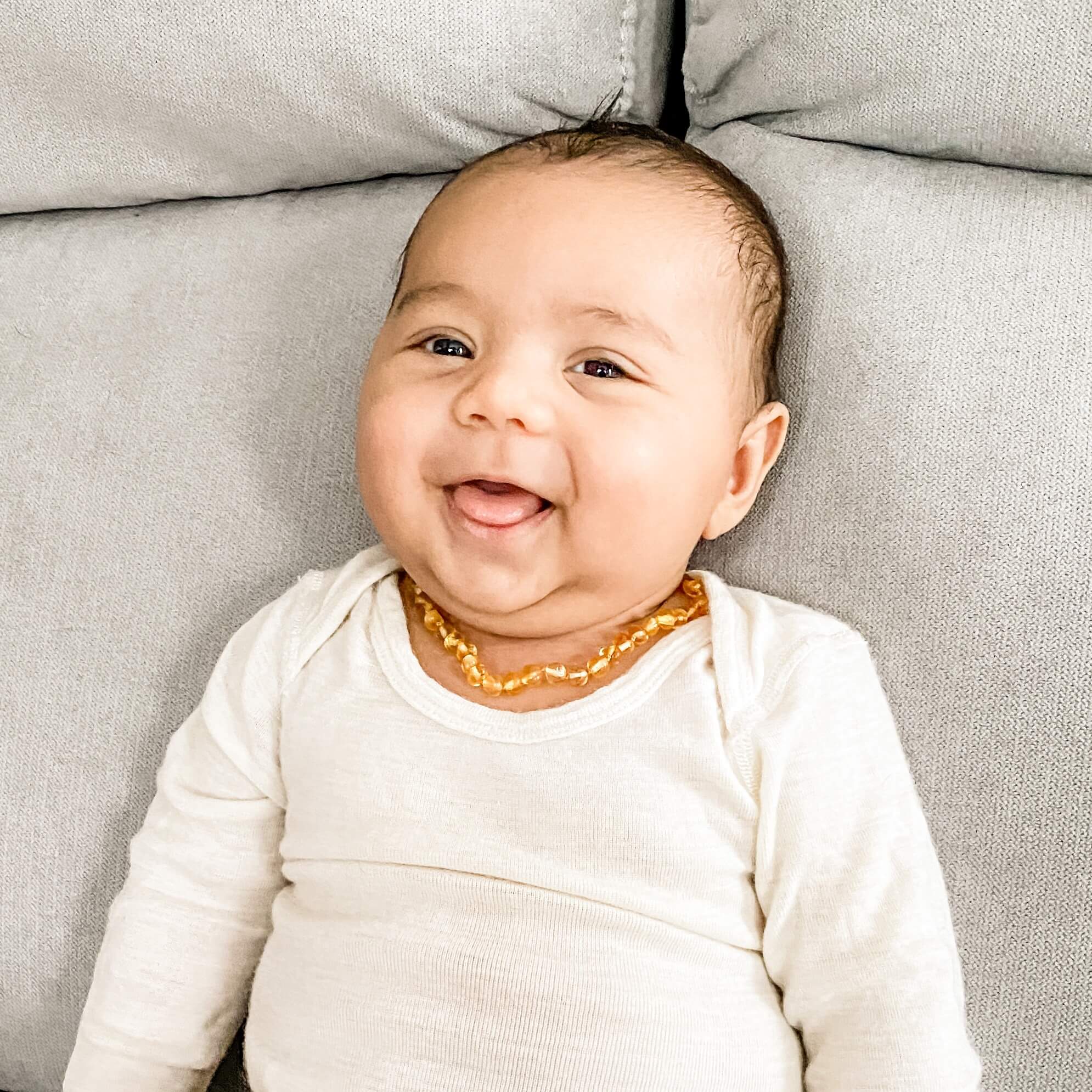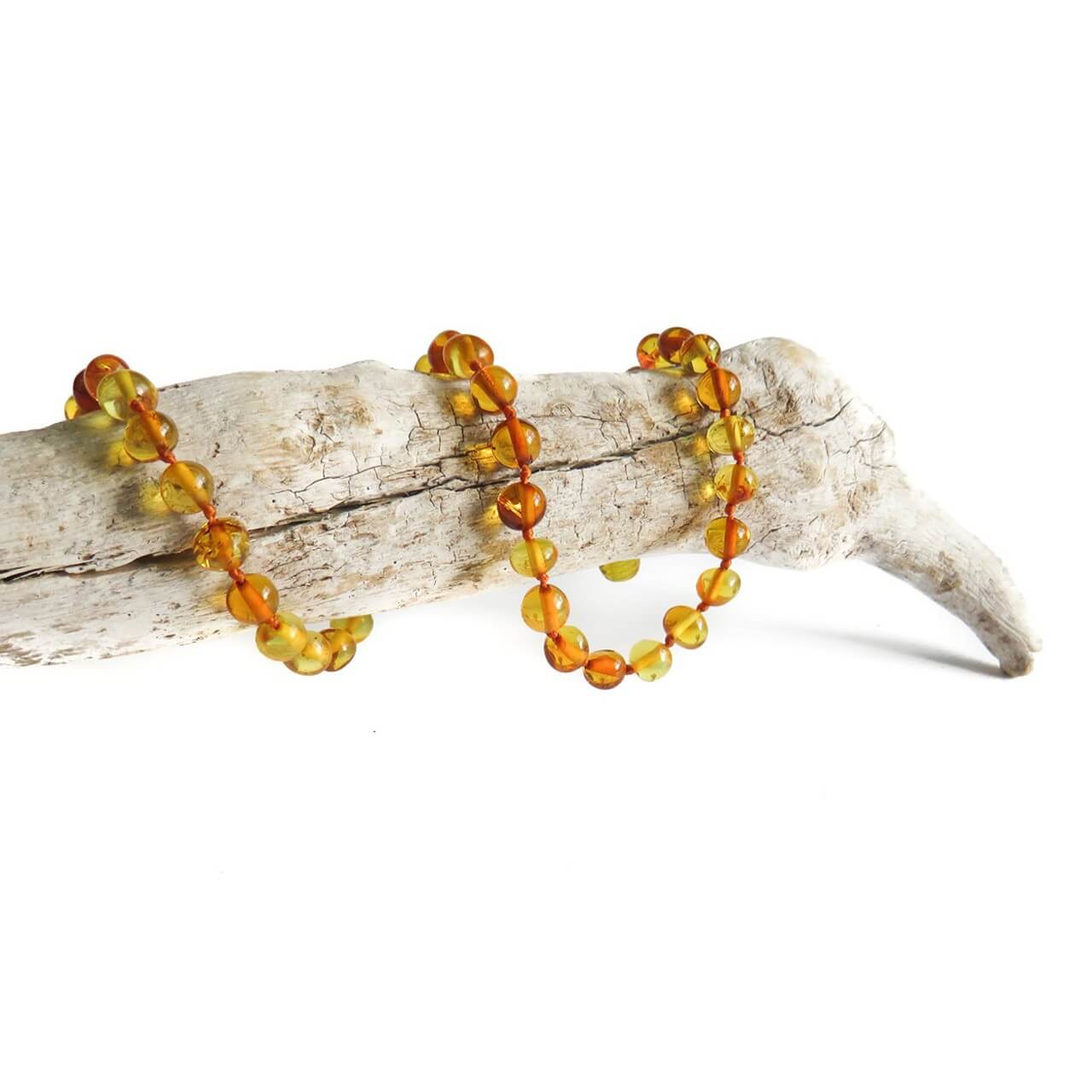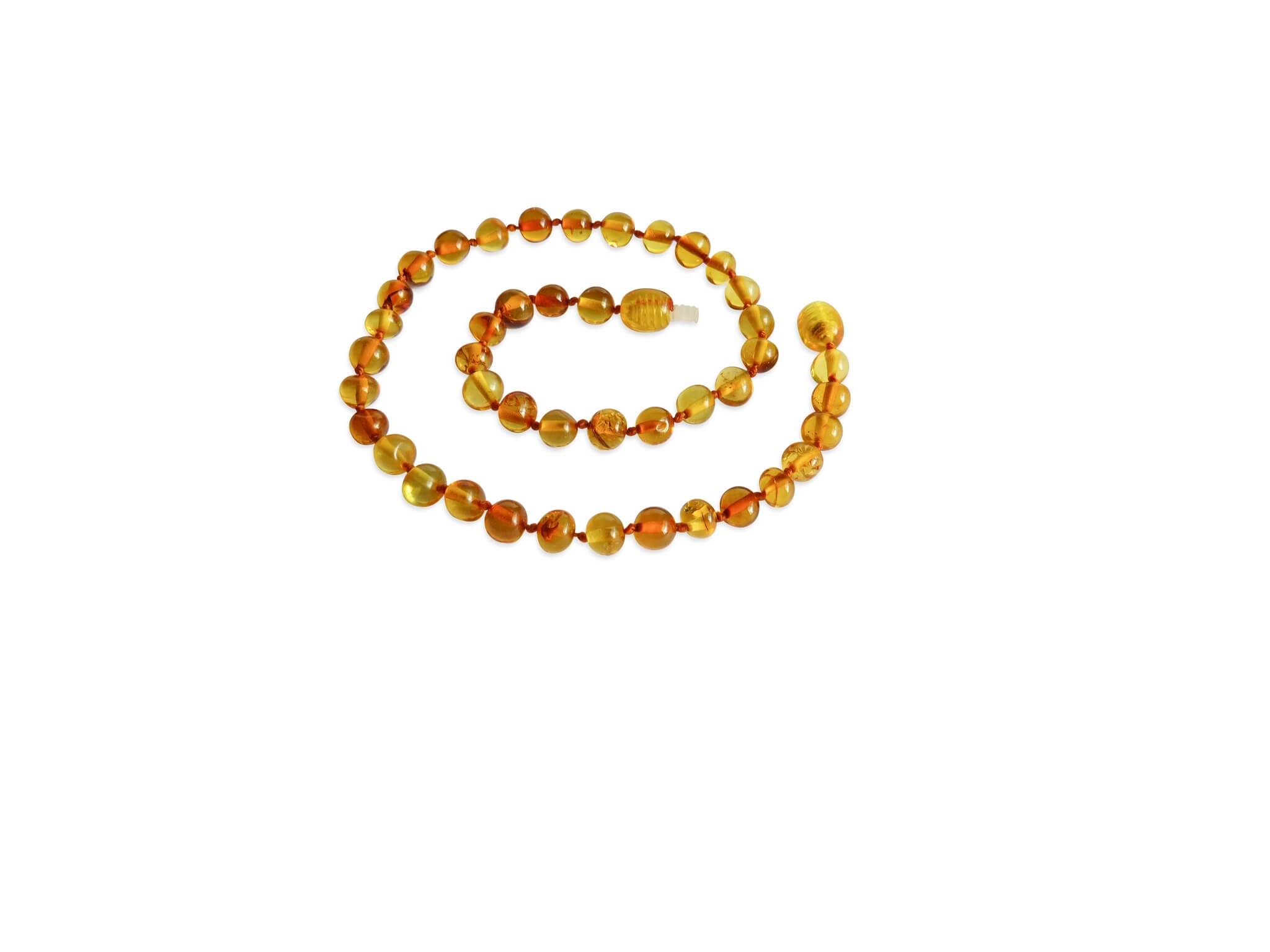 Amber Teething Necklace | Golden Honey | NZ Made
Amber J Code: AJ001
$31.99
NZD
Approx $21.71
USD
or 4 payments of $8.00 with
Learn More
Help support your babies teeth coming through with this beautiful, polished, Honey Amber necklace. The Honey Amber creates a stunning arrangement of natural soft orange tones which has been complimented with the orange cord & polished honey clasp.
Amber is known for it's benefits in reducing teething pain, inflammation, drooling, muscle & joint pain, general well being and a sense of emotional uplift.
Amber type: Baltic Amber
Amber color: Polished Honey
Amber shape: Round Baroque 
Amber size: 4-6mm
Necklace size: 32cm (Infant > 5yrs)
Clasp: Screw clasp 
Also, available in Polished Cognac colour.
Please note: It is believed that wearing Baltic amber close to the skin will warm the amber and absorb the succinic acid transdermally, not by chewing it. Our jewellery is made for wearing, not for chewing. Amber necklaces are not designed and should not be intended for infants and children to chew or put into the mouth, nose or ear. The amber teething necklaces are knotted between each bead, as a safety precaution, for if it were to break. It is advised for adult supervision when being worn by a young child.